'The Addams Family' Cast: Who Voices the Characters in the New Film?
The Addams Family is back is cinemas, over 25 years since Morticia, Gomez and co were last seen on movie screens (and over 50 since their first TV appearance). This time, the monstrous family has been brought to life in CGI, with a cast including Oscar Isaac, Charlize Theron and Chloe Grace Moretz taking over from Anjelica Huston, Raul Julia and Cristina Ricci.
Here's all of the main voice cast of the new Addams Family film and where you've heard them before.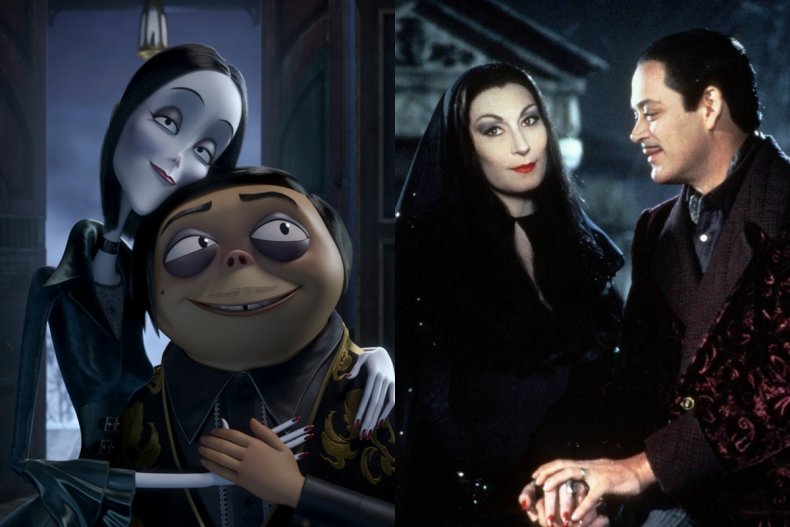 Gomez Addams - Oscar Isaac
The snub-nosed father of the Addams Family, Gomez has previous been played by actors such as John Astin, Raul Julia and Tim Curry and is now being voiced by Oscar Isaac, who is best known as Poe Dameron in the new Star Wars trilogy but has also starred in Inside Llewyn Davis, Show Me a Hero (for which he won a Golden Globe) and Ex Machina.
The Addams Family is his first main voice role after a cameo in Spider-Man: Into the Spiderverse and voicing Dameron in various animated incarnations of the character.
Morticia Addams - Charlize Theron
Iconically played by Anjelica Huston in the first two Addams Family films, Morticia is now voiced by another Oscar winner, Charlize Theron. The Mad Max: Fury Road actress is also known for Monster (which won her her Academy Award), Atomic Blonde and this year's Long Shot.
Her previous voice work includes Kubo and the Two Strings, Astro Boy and an episode of Robot Chicken.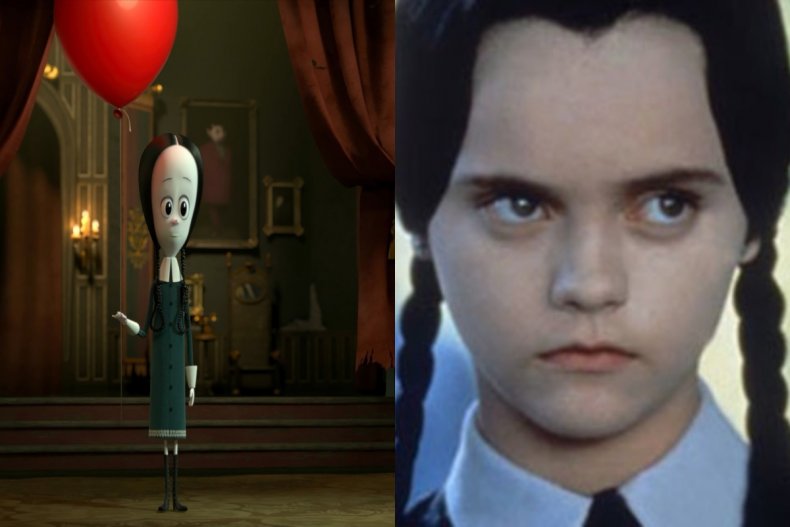 Wednesday Addams - Chloe Grace Moretz
Wednesday Addams will forever be associated with Christina Ricci's pigtailed portrayal of the character, but in the 2019 version Kick Ass actress Chloe Grace Moretz will voice the character following roles in The Miseducation of Cameron Post, Suspiria and voice work in My Friends Tigger and Pooh, Bolt and the English version of The Tale of Princess Kaguya.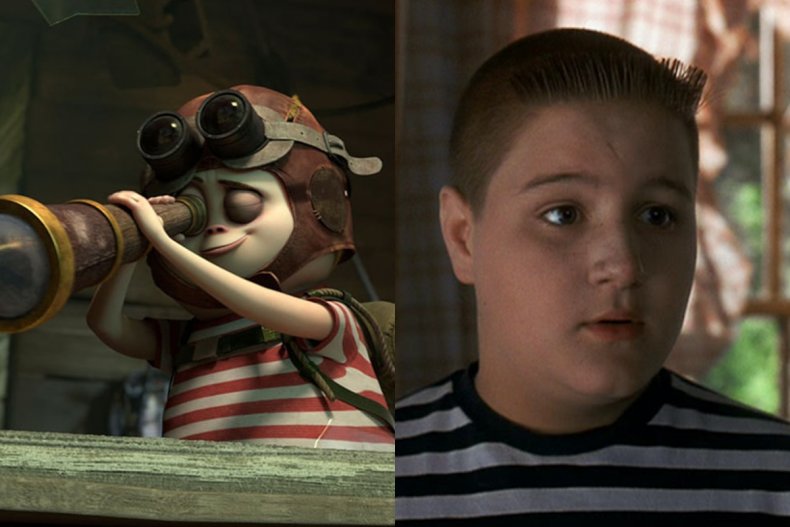 Pugsley Addams - Finn Wolfhard
The son of The Addams Family (who was once voiced by a young Jodie Foster) will here be voiced by Stranger Things' Finn Wolfhard, who this year has also starred in It: Chapter Two and The Goldfinch and voiced a character in the Netflix Carmen Sandiego reboot.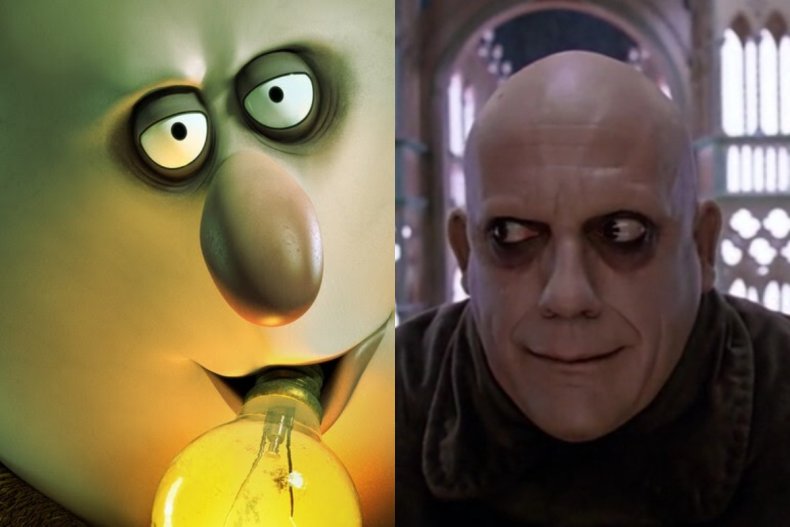 Uncle Fester - Nick Kroll
The egg-headed, bizarrely-behaved Uncle Fester (previously played by actors Jackie Coogan and Christopher Lloyd) is now played by voice cast regular Nick Kroll, whose dulcet tones have also appeared in Big Mouth (which he co-created), Sausage Party and Sing.
As an actor, he has starred in Parks and Recreation, The League and his own Kroll Show.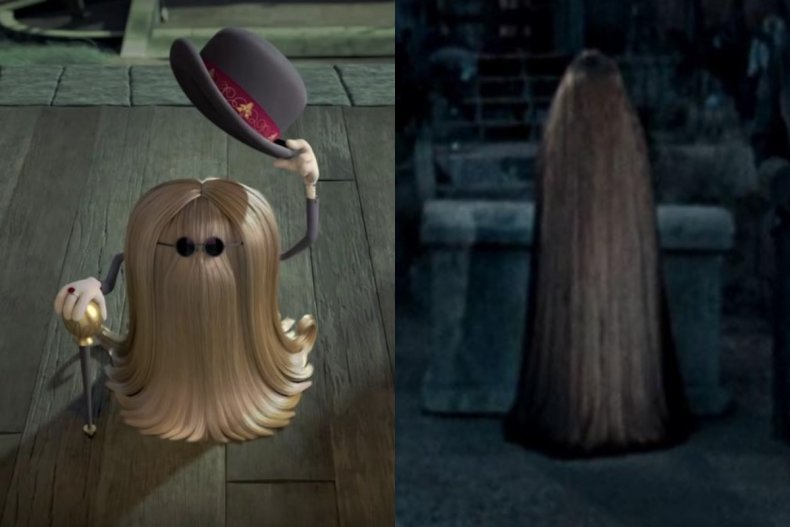 Itt - Snoop Dogg
Usually known as Cousin Itt, the hairy relation of The Addams Family will be voiced by rapper Snoop Dogg, who has also provided voices for Turbo, The Boondocks and Arthur and the Invisibles and acted in films Starsky and Hutch, Training Day and his own horror anthology movie Hood of Horror.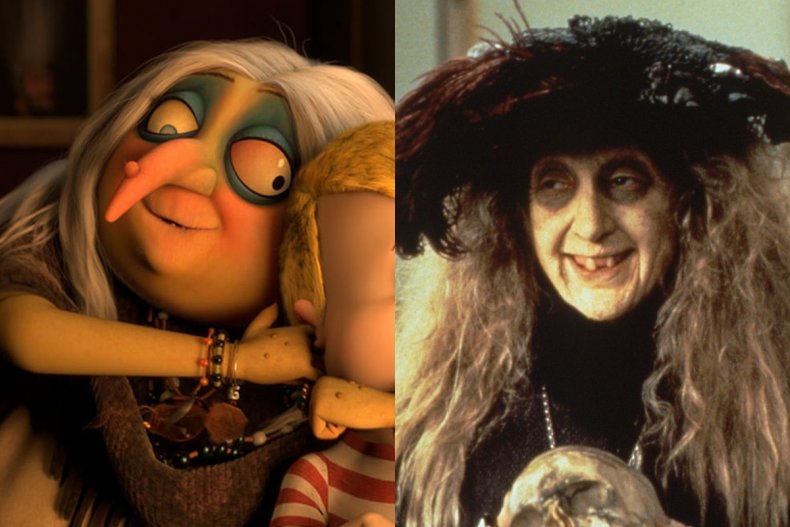 Grandma - Bette Midler
Gomez's spell-casting mother, Grandma has previously been voiced by one Broadway legend (Carol Channing) and is now brought to life by another, the two-time Oscar-nominated Bette Midler of The Rose, The First Wives Club and most recently 2019 Netflix series The Politician.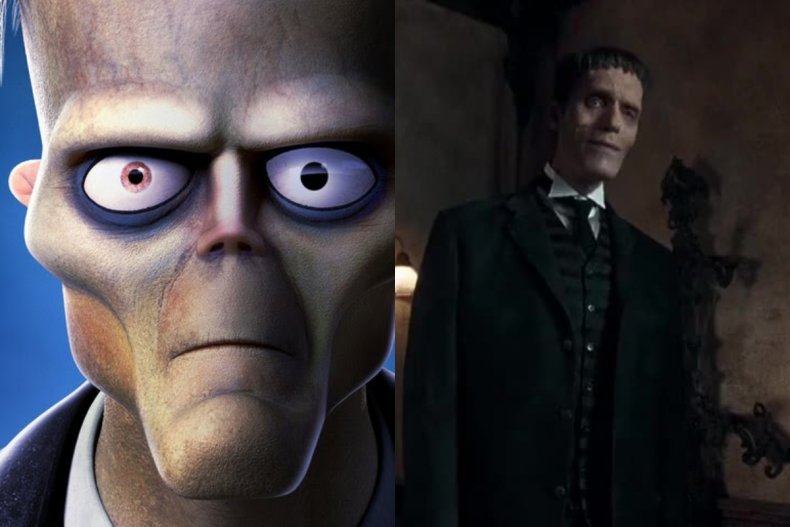 Lurch - Conrad Vernon
The butler of The Addams Family, Lurch was once voiced by the same actor as Winnie the Pooh (Jim Cummings) but is now played by Conrad Vernon, who also directed the film as well as Sausage Party, Madagascar 3 and Shrek 2.
Among his previous voice roles are the Gingerbread Man in the Shrek films, the British-accented chimpanzee Mason in the Madagascar films and the Trojan Horse in The Emoji Movie.
Apart from the main Addams Family roles, the new film also includes an all-star cast of other actors. Playing Moriticia's mother and father, for example, are Catherine O'Hara and Martin Short, while Oscar winner Allison Janney plays a character called Margaux Needler and Unbreakable Kimmy Schmidt star Tituss Burgess appears as character called Glenn.
The Addams Family is in cinemas now.