'I Was Homeless, Now I'm a Celebrity Therapist'
By all standards, I grew up in privilege. I was educated in private schools in Washington, DC and New Hampshire. My father was a prominent businessman who founded National Journal magazine, and my mother was a socialite.
But the privilege of my parents' attention was rarely granted to me. My mother was an alcoholic who spent most of her time entertaining friends and my father traveled the globe more than he stayed at home. I felt they never really saw me. This hollow feeling of invisibility pre-empted my first bouts of addiction.
My first dance with obsessive thoughts and compulsive behaviors—my working definition of addiction—was a 10-year stint with anorexia and bulimia that began when I was 12. When my parents' contentious divorce was splashed on the cover of a magazine, I was terrified and confused. My family was shattering, and somehow I had to soothe my broken heart. When I controlled my food intake, I felt a brief reprieve from the sadness.
Imposter syndrome in the "in crowd"
Years later, as I hobnobbed with the "in crowd" in 90's Lower Manhattan, I was struck by the same dark feelings. No matter how many budding young Oscar winners swirled in my orbit, I was left with a sense that I didn't belong.
Gwyneth Paltrow, Brad Pitt, and Leonardio DiCaprio came to parties at my Soho penthouse and I considered them friends. I mistakenly thought that direct proximity to talent would somehow rub off, but it didn't. I felt like an imposter, part of the entourage, a coat-tail rider. No matter how much light shone around me, I was still consumed by the darkness of my own self-doubt. And this is when cocaine grabbed me for the first time.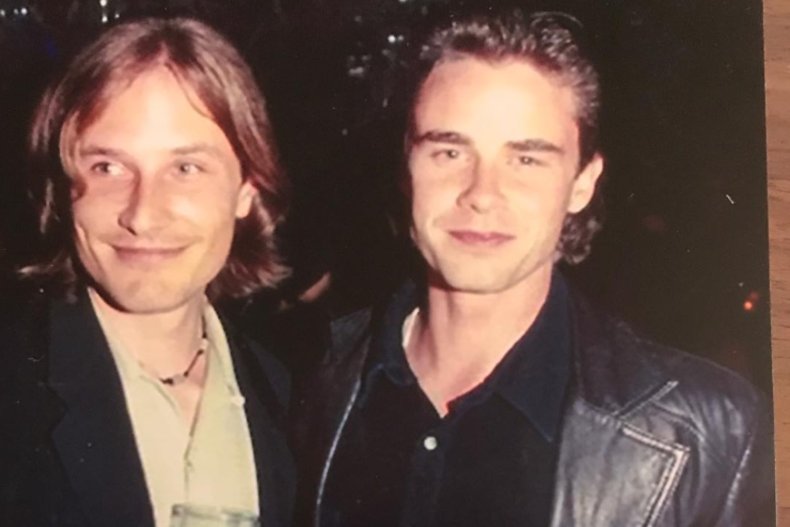 When I inhaled the powder, I was immediately transformed into a confident and charismatic version of myself. I moved to L.A. in 1999 to follow my dreams of becoming a filmmaker, and I produced a few independent films. But during this time in L.A., an old friend introduced me to crack.
One hit of the crystallized rock and I was off to the races. All of the pain of my splintered childhood vanished in an instant. I was floating on a cloud of euphoria and I never wanted to come down. And for several years, I did not.
Losing everything
My demeanor completely transformed from presentable and articulate to raggedy and paranoid. I began to hear voices and believed that I was under surveillance. My phone stopped ringing as no one wanted to be around me, and I hadn't spoken to my family in months, but as long as my dealer stopped by, everything was fine.
Within four years, I went from owning a penthouse in New York City to being homeless on the beach of Venice, California. I was hopelessly addicted to crack cocaine. I begged on the street corner, holding out my hand for loose change. I had been evicted from my small studio apartment, and had sold everything I owned to support my habit.
As I now know, my story is not unusual. So many people lose everything because of their inability to stop using drugs and alcohol.
I got a job making deliveries for a gang-affiliated drug dealer. He gave me free product and cash for my services. There were guns, threats of violence and several near misses with the law. I narrowly escaped death on many fronts—overdoses, bullets, psychosis. When I think back on this time, 20 years ago, it feels like a dream.
Recovery from drug addiction
One morning, as I rummaged through trash cans to find breakfast, I stumbled upon a book of poetry by Pablo Neruda. As I read Neruda's words, I felt connected to something deep inside. It will all work out if you begin to love yourself, the feeling promised.
There was a place in me that Neruda activated, a forgotten place of faith that had been covered by years of struggle. I believe if I had not read his words, I wouldn't have survived
Self-love has played a huge role in my recovery. I had to stop hurting myself and heal those parts of me that were standing in the way.
It took a lot of hard work. My first step was to leave L.A. and move to Santa Fe, New Mexico. I had to remove myself from the central location of my addiction and all those who contributed to it.
I went through inpatient treatment, trauma therapy, Alcoholics Anonymous and developed my own spiritual practice. All of these things helped in my recovery.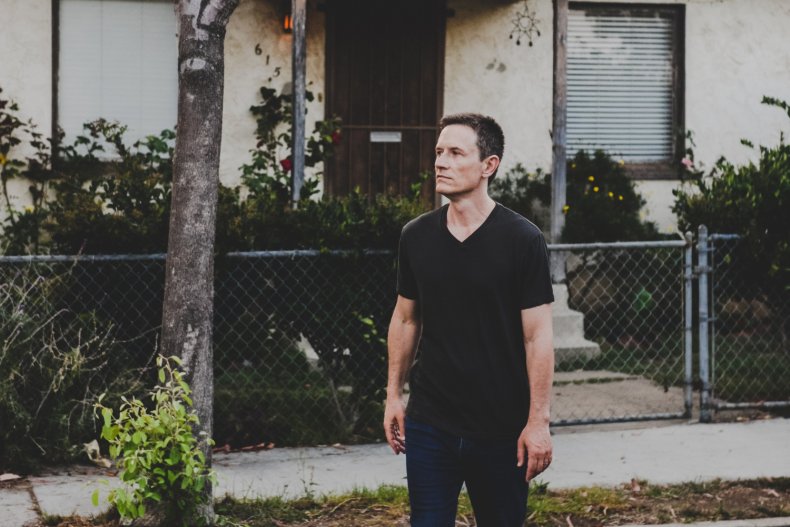 I stayed in the Southwest for five years and built the foundation for my new life. I worked three jobs, took out student loans, and began learning the basic tenets of psychology.
I worked with a wonderful therapist during this time, who taught me the power of forgiveness. I learned I had blamed my parents for my unhappiness. Through revisiting childhood experiences in therapy, I began to "re-parent" my younger self. I used visualizations and my imagination to spend time with the boy inside of me.
And I began to forgive—not only my parents for their shortcomings, but myself as well. I had done so much bad stuff as an addict and I had to let it go. When I did, my whole world changed. Without anger, shame and guilt, addiction has no fuel to survive.
Becoming a therapist to celebrity clients
I returned to L.A. in 2008 and began a doctoral program in psychology while working at a treatment center in Malibu and developing a private practice.
My old friend Gwyneth had launched her lifestyle platform Goop and she asked me to write an article for her about dreams. Her loyalty and undying friendship were instrumental to my newfound confidence as a writer. The positive feedback I received from her readers allowed me to believe in myself and keep at it.
My background in filmmaking seemed to attract creative types into my practice and, within a few years, I was dedicated to working with private clients full-time. I have worked with Oscar, Emmy, Tony and Grammy winners as well as CEO's, bestselling authors, and ordinary folk. I see one pro-bono client from an underprivileged community each month as well.
I work with addictions, relationships, complicated family dynamics, trauma, anxiety, depression and grief. I largely work from my own experience. Much of my own sobriety hinges upon my relationship to my soul—my true essence and authentic self. I encourage my clients to connect with theirs, too. I believe that when the soul is present, addiction cannot breathe.
I have been sober for over 17 years. I was on the brink of death and now have a family of my own, a successful psychology practice, a home in the Santa Monica mountains and a smile on my face.
Dr. Carder Strout is a psychologist based in L.A.. His latest book, We Are All Addicts, will be released in January 2023.
All views expressed in this article are the author's own.