Addison Rae and Tanner Buchanan sparked Twitter outrage after they shared a passionate on-stage kiss at the MTV Movie & TV Awards.
The TikTok star and Cobrai Kai actor, who are set to co-star in upcoming Netflix movie He's All That, locked lips before they announced Chase Stokes and Madelyn Cline as the winners for Best Kiss.
The duo's kiss quickly went viral on social media and a number of tweets criticizing the move racked up thousands of likes and retweets.
Viewers then took to Twitter to express their frustrations over the lip lock.
Twitter user @haylee_clark13 wrote: "Maddie & Chase kiss after winning 'best kiss' award.. so that makes sense (plus they're dating) BUT WHY DID TANNER AND ADDISON RAE KISS??? Like wasn't necessary bro."
Another tweet by @ladynoirluvr read: "I never ever wanna see Addison Rae kissing that Tanner guy ever again."
"Addison Rae really thought she did something by kissing tanner didn't she," a third user, who goes by @mericastopmodel, posted.
"I wish it was still 5 minutes ago when I hadn't seen Tanner Buchanan kiss Addison Rae," @enbyslivko remarked.
Unimpressed user @loveyflowers21 shared: "Addison Rae gurl, not you kissing Tanner for an award show."
Meanwhile, other users took to the platform to openly express their jealousy over the kiss.
User @heyitsmiahhh shared a clip of the kiss, with the caption: "ADDISON RAE GOT TO KISS TANNER???? i'm upset bye-"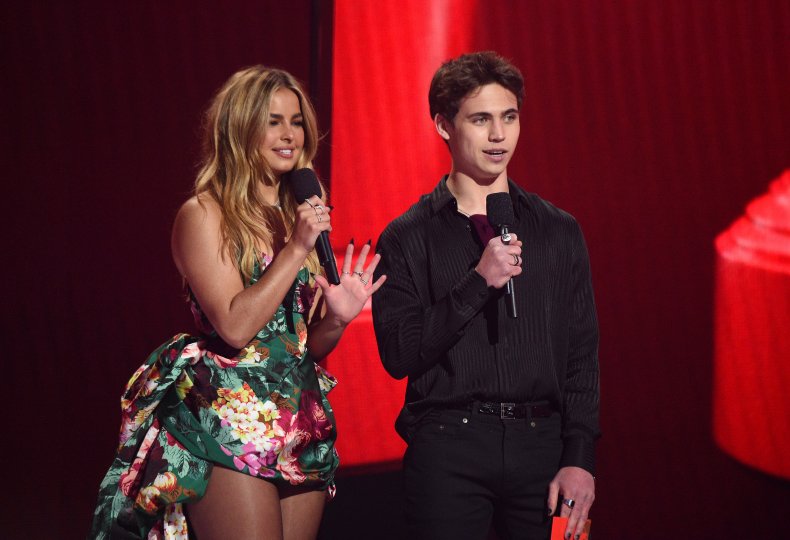 "I am tired of all my celebrity men cheating on me. TANNER WHY DID YOU KISS ADDISON RAE IM HEARTBROKEN," upset user @calumhrry announced.
Viewer @btrenthusiast posted: "Not to be one of /those/ b****** but damn this physically hurt my heart and not cause it was tanner kissing some other chick it's cause it was tanner kissing ADDISON RAE nah it should've been me or literally anyone else."
"Addison Rae and tanner what's his face kissing? Terrible technique I could have done it better," @jorgeol69 said.
Rae and Buchanan's He's All That is a gender-swapped remake of the 1999 classic She's All That.
A short synopsis of the film on the official Instagram page reads: "After being humiliated online, an influencer decides to get back at her now ex by taking a dare to turn the school's biggest loser into a Prom King."
The film is also expected to star Rachael Leigh Cook and Matthew Lillard from the original film. However, it is expected the actors will play totally new characters.
Mark Waters, who directed Mean Girls and Freaky Friday, directed the project with original writer R Lee Fleming Jr also on board.
He's All That releases on Netflix on August 27.