Social media star Addison Rae dropped her first single, "Obsessed," on Thursday night —and fans have mixed feelings about it, sparking a wave of memes on Twitter.
The 20-year-old TikTok personality, who counts the Kardashians among her friends, is known as a YouTuber, podcaster, model and now a pop star, it seems.
Rae announced the release by posting a photo of herself on Instagram with the caption: "OBSESSED out NOW on all platforms!!!!! I'm so emotional right now. this song makes me feel so many things!!! I love music. that's all."
A accompanying music video is on YouTube, where it has already amassed more than 900,000 views. The track had more than 500,000 plays in just four hours upon its release.
The influencer spoke about her song in an interview with Vogue, revealing that she has been working on it since last year.
"From the beginning, I wanted to make sure that I was writing my own music. I remember jotting down lyrics when I was little and trying to figure out how to make them a song, I'm learning every detail and from amazing songwriters," she said.
Describing the song's meaning, Rae said: "One could take it as being vainly obsessed with yourself, but that's not what I'm trying to communicate.
"It's more I can love myself as much as you love me, and that's important. There are days where I struggle, and it's definitely a work in progress to accept who I am and give myself the love I deserve. But that message was so strong, and I wanted to communicate it [in the lyrics]."
Inspired by songwriters such as Taylor Swift, Rae said she "wanted to find out who I was as an artist before I put something out into the world."
The song was co-written by a team including producer Benny Blanco.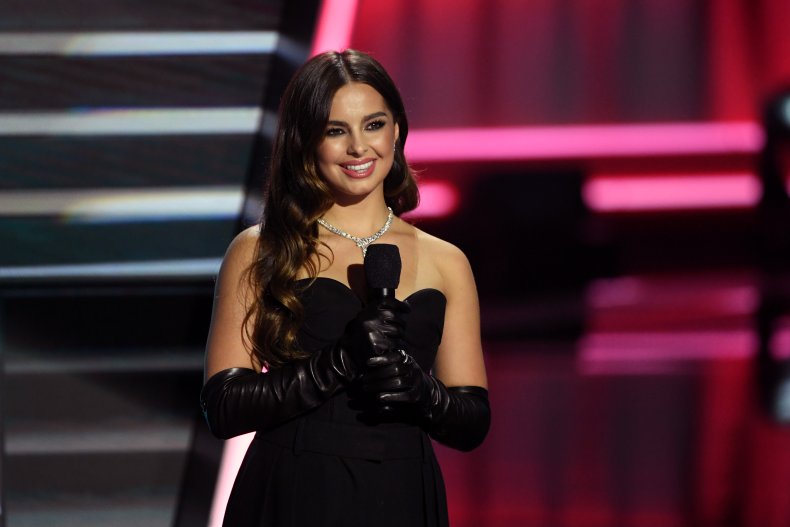 However, the reaction on Twitter has been somewhat mixed.
"Okay ngl but Obsessed by Addison Rae is actually catchy. She really did that," reads one tweet.
Another posted: "Addison Rae's song is the best song a TikToker has ever put out... y'all hating but deep down you damn well know Obsessed sounds good."
A less enthusiastic review reads: "NOW WHO TF ALLOWED ADDISON RAE TO RELEASE A F****** SONG. WHEN WILL WE AS A SOCIETY STOP ALLOWING TIKTOKERS TO RELEASE MUSIC."
Another Twitter user wrote: "Addison Rae, please, music isn't for everyone."
One user used the annoyed Squidward meme to accompany her post, which read: "can y'all quit making random ass people famous who have no future in a music career, i don't wanna hear anything about addison rae's song."