Additional Guards, Security Measures Seen at Sri Lankan Religious Sites Following Easter Sunday Bombings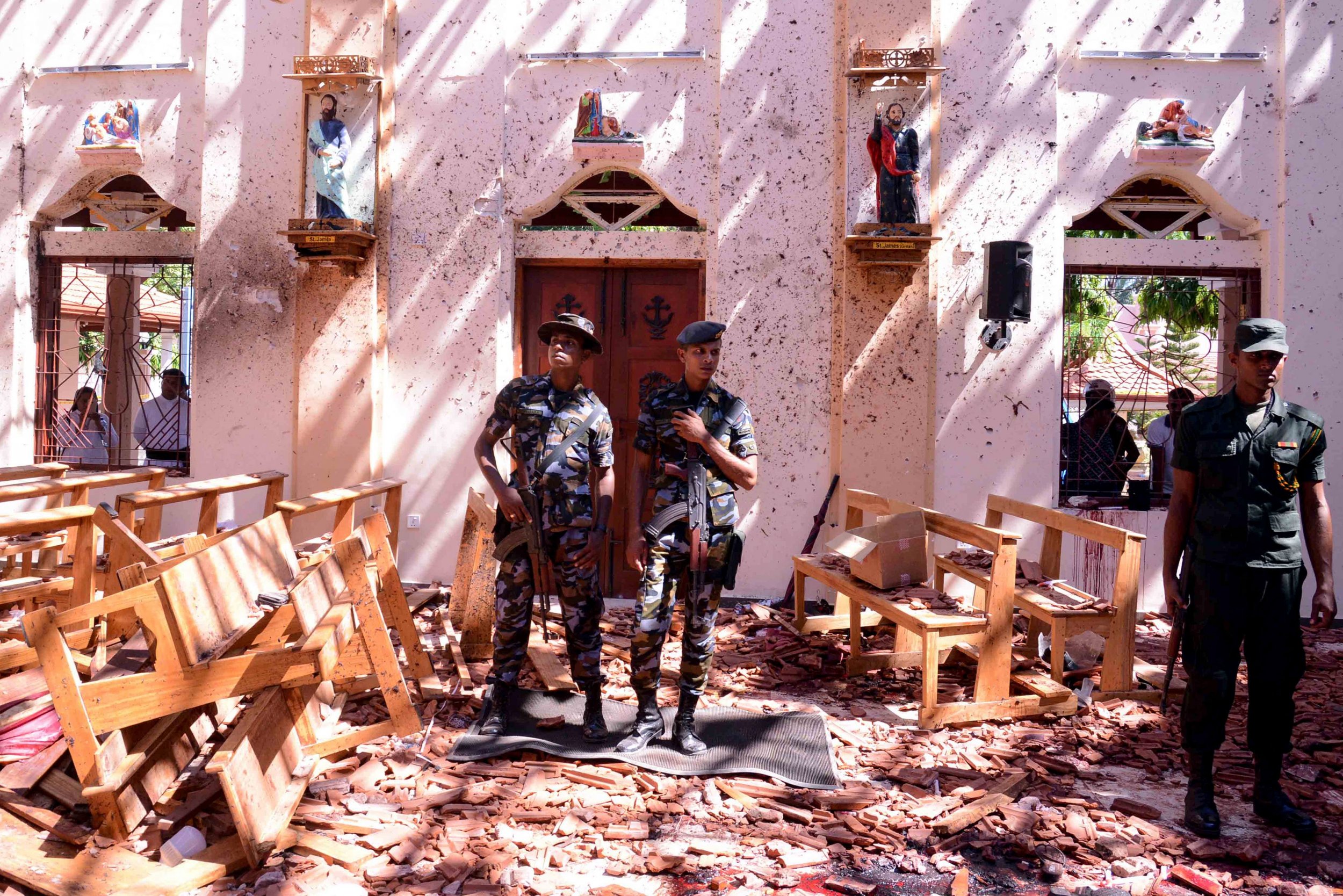 Following Sunday morning's deadly bombings of multiple churches in Sri Lanka, security has been boosted at both Christian and Hindu religious sites in the country.
Twitter user @garikaalan posted several photos of additional police presence at churches and temples in the country.
"All religious sites in North are provided with additional police/STF security inview of recent inhuman attacks on churches & hotels," reads the tweet, noting that additional protection had been spotted at Nallur Kandaswamy Kovil, an historic, centuries old Hindu temple in the town of Nallur, in Sri Lanka's Northern province.
Another site photographed in the tweet was St. Mary's Cathedral, an 18th century Roman Catholic church in the province's capital city of Jaffna.
This same account also noted additional security at churches in the Northern province city of Vavuniya.
These locations more than 150 miles away from Sri Lanka's capital city of Colombo, which was the focus for many of Sunday's attacks, but appeared to demonstrate that officials had taken steps to minimize the likelihood of repeat attacks.
Three churches were attacked Sunday morning during Easter mass, by what authorities believed to be suicide bombers. St. Anthony's Shrine in Kochchikade, a town located just north of Colombo, was the first reported explosion. The second church, St. Sebastian's, is also located north of the capital in the town of Negombo. The third church, Zion Church, is located in Batticaloa, a town situated about 200 miles east of Colombo on the eastern coast of Sri Lanka.
Additional bombs were detonated at four hotels frequented by tourists to the Colombo area. An eighth explosion occurred at a suspected safe house; three police officers perished in that blast.
Following the explosions, which killed at least 207 people and injured hundreds more, government officials issued a curfew "until things settle down." The federal government also confirmed that it had restricted access to some social media platforms in an attempt to stem the flow of false news and misinformation.