Adel Kermiche: What We Know About the Normandy Church Attacker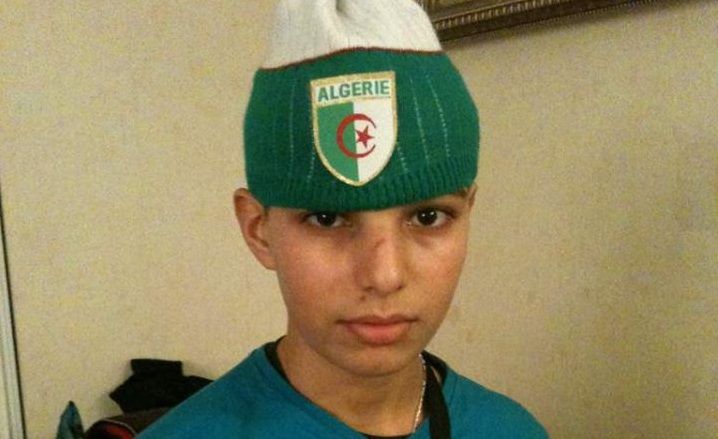 Adel Kermiche has been named as one of the Islamic State militant group (ISIS) extremists who murdered a priest in a church in Normandy, northern France.
Kermiche and another attacker, who has not been named, forced elderly Father Jacques Hamel to his knees and then slit his throat during morning prayers, on Tuesday morning.
Here is everything we know about the 19-year-old.
Kermiche was arrested twice in 2015 for trying to get to Syria
Kermiche began making contact with radicals on the internet in January 2015 and came to authorities' attention when he tried to help a teenager from Saint-Etienne-du-Rouvray join ISIS.
He was stopped by German police in Munich in March 2015 and accused of trying to travel to Syria using his brother's identity. He was sent back to France, where he was given conditional parole awaiting trial.
Two months later, he tried to enter Syria again, this time via Turkey. He was sent back to Geneva and charged with "criminal association in connection with terrorism." He was then returned to France and held in custody for ten months.
Kermiche was wearing an electronic tag when he killed the priest
Despite prosecutors' protests, he was released in March this year on the condition that he live in his family home, go out only between 8.30 a.m. and 12.30 p.m., and wear an electronic tag that allowed authorities to monitor his movement.
When the church attack took place, his electronic tag was deactivated and he was not under surveillance, according to an unnamed police official. The officer, who has spoken to media sources on the condition of anonymity, said Kermiche had been required to check in with police every day.
The attack happened at 9.43 a.m. local time.
Kermiche and his accomplice were armed with fake weapons
French authorities said the two men had fake explosives and used nuns within the church as humans shields before police shot them dead. One had three knives and a fake explosives belt, while the other carried a kitchen timer wrapped in aluminium foil and had fake explosives in his backpack.
Kermiche grew up in an estate in Saint-Etienne-du-Rouvray—the town where the priest was killed
Family friend Jonathan Sacarabany said Kermiche was born in Algeria but grew up in a housing project in France. He said his sister is a doctor in Rouen, and his mother a professor.
Saint-Etienne-du-Rouvray is the area where notorious jihadist Maxime Hauchard, 24, lived before feeling to Syria.
Hauchard is the Frenchman identified by authorities as a jihadi involved in the killings of 18 Syrian captives and American aid worker Peter Kassig.
Those who knew Kermiche said he was a radicalized "ticking time bomb"
Kermiche had been a normal, sports-mad fan of The Simpsons and Rihanna, according to reports. But he became radical after the ISIS-inspired slaughter at satirical magazine Charlie Hebdo in Paris in January 2015, that left 12 staff dead.
"Everyone knows that this kid was a ticking time bomb," a resident of the area identified as Foued, a pseudonym, told Le Parisien after the attack. "He was too strange."
Another neighbour told Le Figaro that Kermiche showed visible signs of mental disturbance. "He was crazy, he was talking to himself," the source said.
Those close to Kermiche tried "everything in their power" to help him
His mother told a Swiss newspaper in May 2015 that his transformation into a radical happened rapidly.
Previously, he was a "happy kid who liked music and going out with girls," but he quickly became a recluse, only going out to the mosque.
"It was as if he was under a spell, in a sect," said his mother. His family and his brothers and sisters tried to reason with him and keep an eye on him.
Security sources said his Facebook posts showed how he changed as he made little effort to hide his new sympathies.
According to a neighbor quoted in Le Parisien his family was "not even religious." "They really did everything in their power, and it was not enough," the source said.
A man given the pseudonym Christian by Le Parisien said he too tried to help Kermiche after he was freed from prison in March this year. He said they were very close, though it was true that Kermiche "only spoke about religion."
"His sister, his parents, me—we did everything to try and get him out. I tried to talk to him. I told him to stop and that if he needed anyone to confide in outside of his family, I was there. And he answered, 'Yes, OK, you are right.' But it was like he was inside a bubble."