Adele Backs Hillary Clinton for President at Miami Concert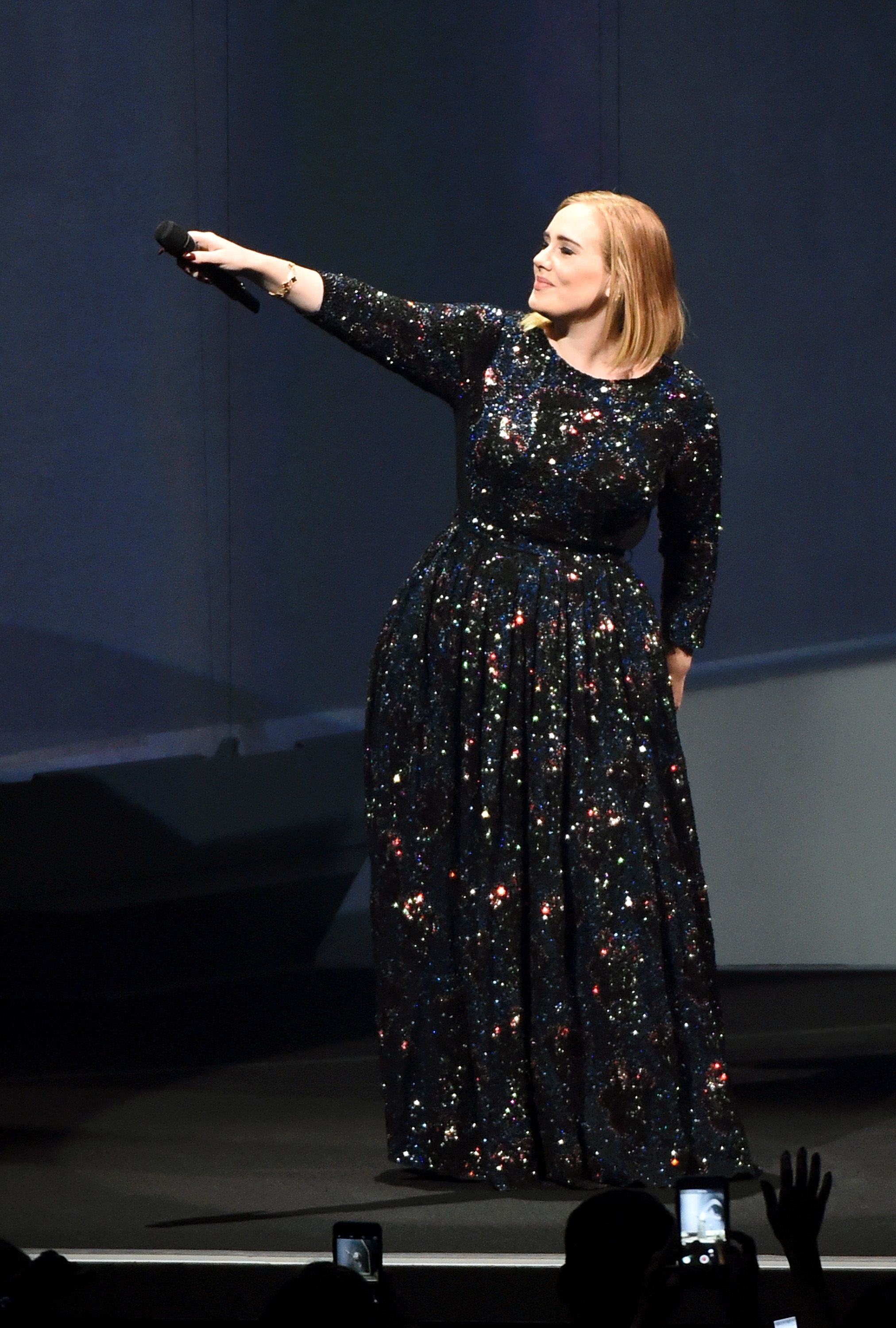 With just two weeks to go until the presidential election, Hillary Clinton's campaign received an A-list boost from pop's biggest star Tuesday night.
British singer Adele weighed in on the vote between Clinton and Donald Trump at her concert in Miami, telling the crowd: "Don't vote for him."
"I support Hillary Clinton 100 percent, I do," Adele continued. "And for anyone else that wants to vote for him, I don't care, good for you, do whatever you want. I'm just letting you know who I would vote for."
Clinton happened to be in attendance at Tuesday's concert, although it's not known whether Adele was aware of her presence at the American Airlines Arena.
Clinton's spokesperson Nick Merrill also quoted Adele as saying that although she can't vote because she's not a U.S. citizen "what happens in America affects me too," according to The Hollywood Reporter.
In February, Adele requested Trump stop playing her 2011 hit "Rolling in the Deep" at campaign rallies.
The singer's spokesperson said at the time: "Adele has not given permission for her music to be used for any political campaigning."