Adele Confirms Highly Anticipated Album '25'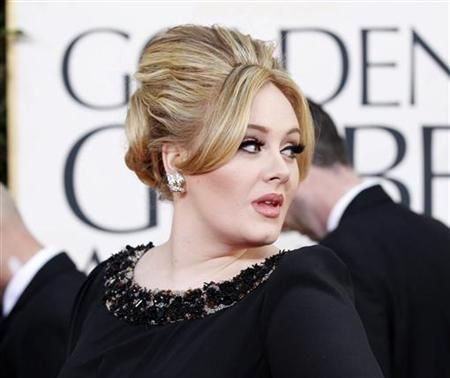 British singer Adele confirmed that her highly anticipated album will be called 25, in a statement published on her social media platforms on Wednesday.
The singer, whose last album 21 sold more than 30 million copies worldwide, says 25 is about her transition into adulthood. "My last record was a break-up record," Adele wrote in the message that was posted on Twitter and Facebook, "and if I had to label this one, I would call it a make-up record. Making up for lost time. Making up for everything I ever did and never did.
"25 is about getting to know who I've become without realizing," she continued. "And I'm sorry it took so long but, you know, life happened."
Although there have been numerous rumors surrounding Adele's next record, this is the first official statement that confirms 25's existence, although the release date is yet to be revealed.
Fans have had to wait four years since the release of 21, which included the hugely successful single "Someone Like You." Since, Adele won an Academy Award, a Grammy Award and a Golden Globe Award for her song "Skyfall," which was the theme song for the 2012 James Bond film of the same name.
In her post, Adele discusses the importance of her current age, and the highs and lows she's had reaching it.
"I feel I've spent my whole life so far wishing it away. Always wishing I was older, wishing I was somewhere else, wishing I could remember and wishing I could forget too. Wishing I'd gotten to know my great-grandmother more...Wishing I hadn't cut my hair off...Wishing I'd waited and wishing I'd hurried up as well.
"Turning 25 was a turning point for me, slap bang in the middle of my 20s. Teetering on the edge of being an old adolescent and a fully-fledged adult, I made the decision to go into who I'm going to be forever without a removal van full of my old junk. I miss everything about my past, the good and the bad, but only because it won't come back."