After London Fire, Adele Brings Cake and Hugs to Grenfell Tower Firefighters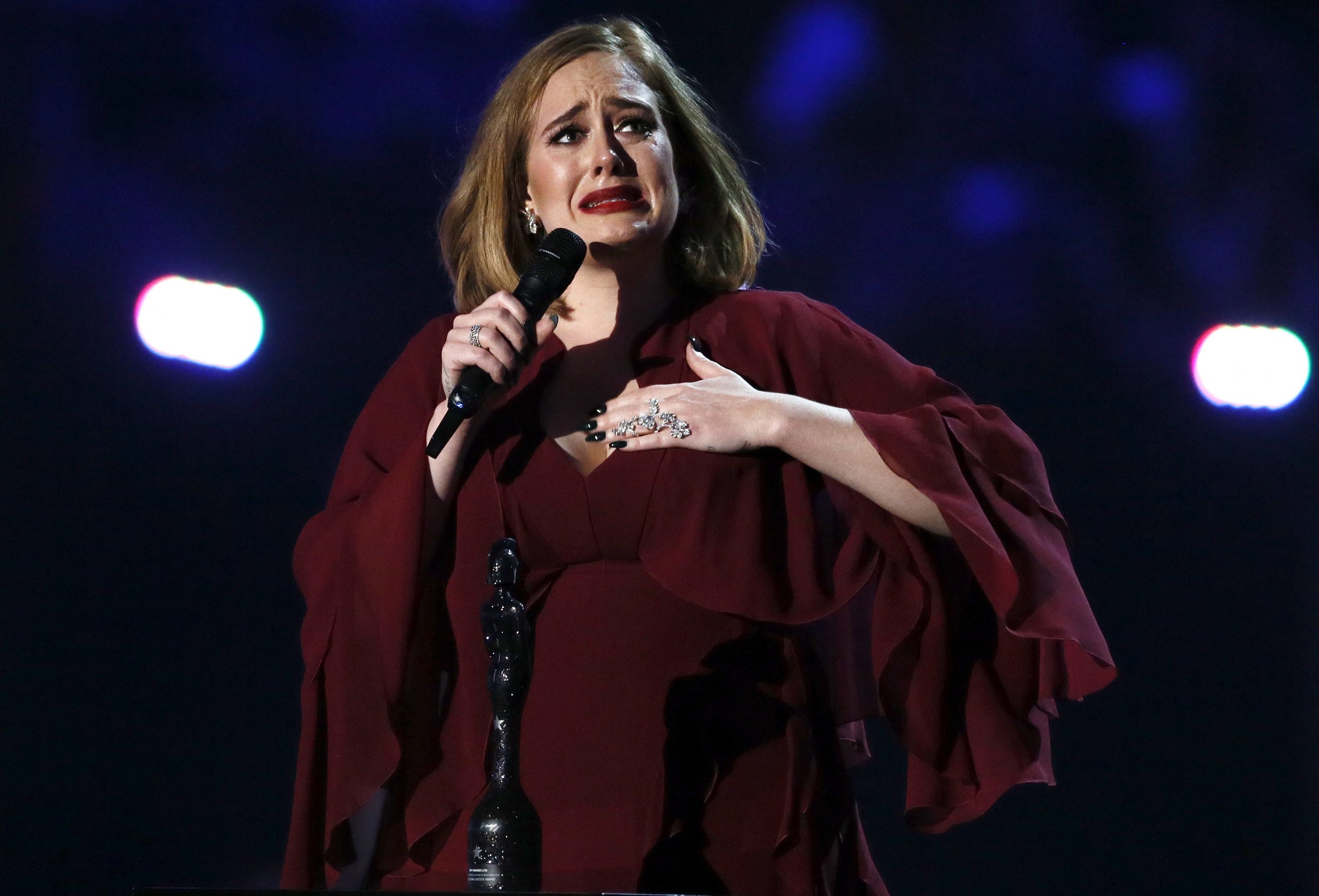 After the Grenfell Tower apartment building burned in London last week, killing dozens, Adele showed up outside. Crying and wearing a black dress, she "was going around and hugging everyone she could to comfort them," a witness told The Independent.
On Monday, the singer did it again.
Adele stopped by the Chelsea Fire Station in London to meet with emergency responders who helped put out the blaze at Grenfell Tower. She brought treats and thanks for the firefighters during an unscheduled but much-appreciated visit.
"She just turned up at the station and knocked on the window and said she has some cakes for us. So we opened the door to her, and then she took her sunglasses off and said: 'Hi, I'm Adele,' " station manager Ben King told BBC News. "Everyone was so shocked."
The singer ate with the firefighters, drank a cup of tea and participated in a moment of silence. Adele, a North Londoner, also posed for pictures that later went viral when posted on social media. One set of photos had received roughly 2,000 likes as of Tuesday morning.
Adele isn't the only celebrity to show support for the Grenfell victims. The Duke and Duchess of Cambridge, tennis player Andy Murray and musician Rita Ora all pitched in after the fire, and stars like Louis Tomlinson and Jessie J have recorded a charity single.
About 80 people are thought to have been killed by the Grenfell Tower fire, the cause of which was still unclear nearly a week later. Theories include an exploding refrigerator, bad wiring and flammable building materials, according to the Telegraph. Authorities have already launched an investigation into the disaster, which London Mayor Sadiq Khan recently said fell after "years of neglect" from local council members who overlooked residents' complaints about fire hazards.
No matter what the cause, the devastation was obvious.
"It is an awful reality that some people may not be identified due to the intensity of the fire," Police Chief Stuart Cundy told reporters Monday. "What is important to myself, and all of us, is to find everyone who is inside the building and return them to their loved ones."