Adele Visits Sick Fan: Is This A New Chapter For The Publicity Shy Star?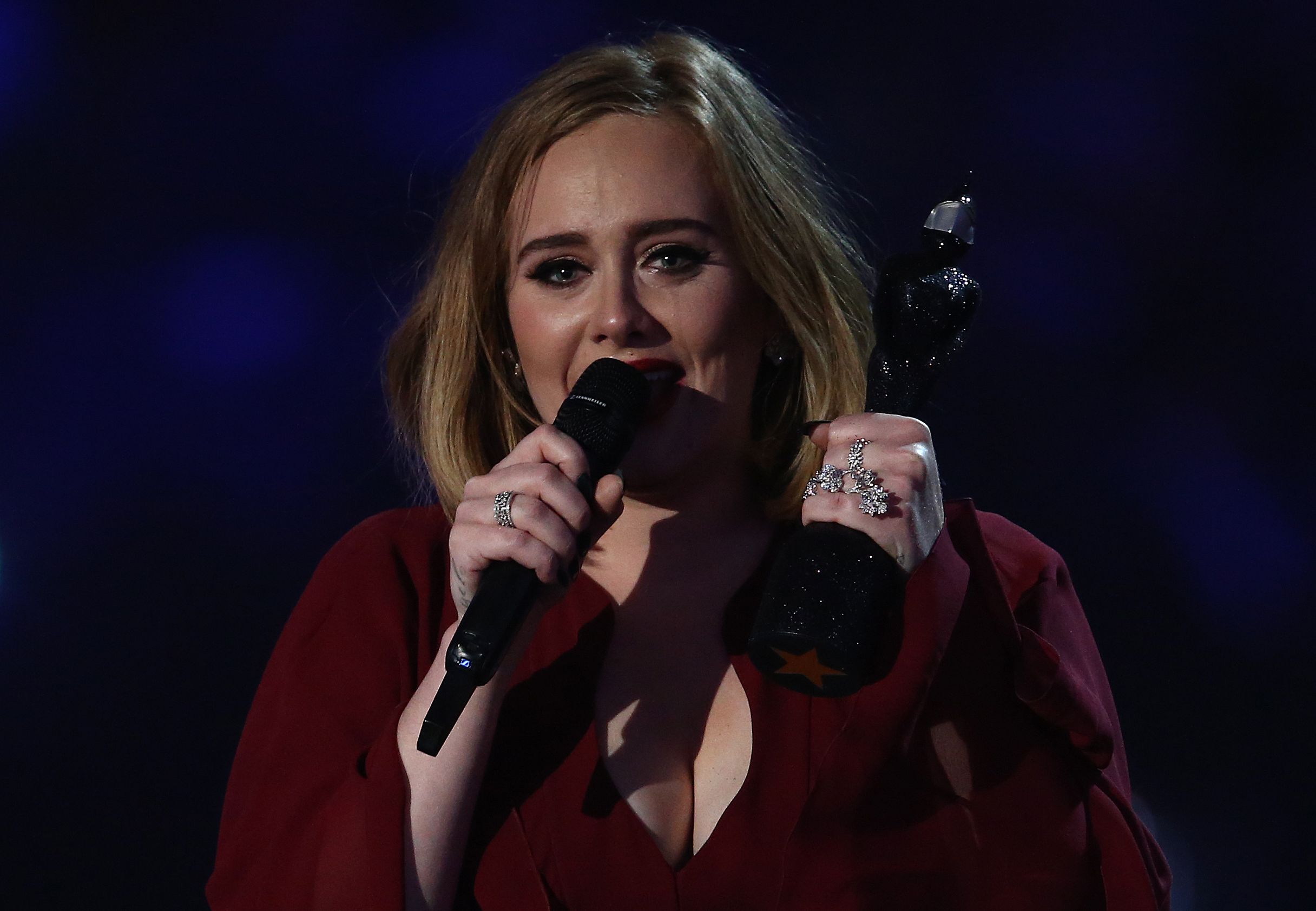 It's not every day that a global superstar pays a house visit but Adele did just that by visiting a 12-year-old fan with cerebral palsy at her home in Belfast, Northern Ireland, on Tuesday.
The singer, who began her "Adele Live 2016" world tour in the city this week, made the surprise trip to see seriously ill Rebecca Gibney, whose mother Tracy had been trying for months to catch the attention of the star's manager.
"My daughter got to meet the person that she loved, and that's what I'll always take with me for the rest of my life," Tracy gushed to the Belfast Telegraph. "Adele played with her hair and held her hand and asked her all about Frozen . She was really lovely."
As well as spending time with Rebecca—who also suffers from epilepsy and is fed through a tube—the star offered up tickets to her Belfast concerts to the rest of the family.
Happily posing for pictures shared across Twitter and Facebook, Adele's public visit is a marked change from the publicity shy, almost reclusive star who hid herself away following her Oscars success in 2013. Little was seen or heard of the singer until she was ready to mount her comeback with third album 25 at the tail-end of 2015.
In fact, Adele has admitted she thought about disappearing for good, fearing she'd never live up to the success of her 2011 album 21 , which sold 30 million copies around the world. Now, it seems she has conquered those worries and is using her celebrity to do good.
"She is a very generous person and is known to do a lot of stuff behind the scenes," award-winning celebrity PR and brand expert Nick Ede tells Newsweek.
Ede predicts that we may continue to see more public acts of kindness from Adele while on tour across the world this year —before she hides herself away again.
"Adele is using her time on the road as a way of doing all her public appearances in one fell swoop. Once the tour is over she will once again go back to enjoying time off and anonymity," he says.
Adele Visits Sick Fan: Is This A New Chapter For The Publicity Shy Star? | Culture