Will Adele's New Album Be '30'? Singer Said She Would Ditch Naming Her Albums After Her Age Back in 2015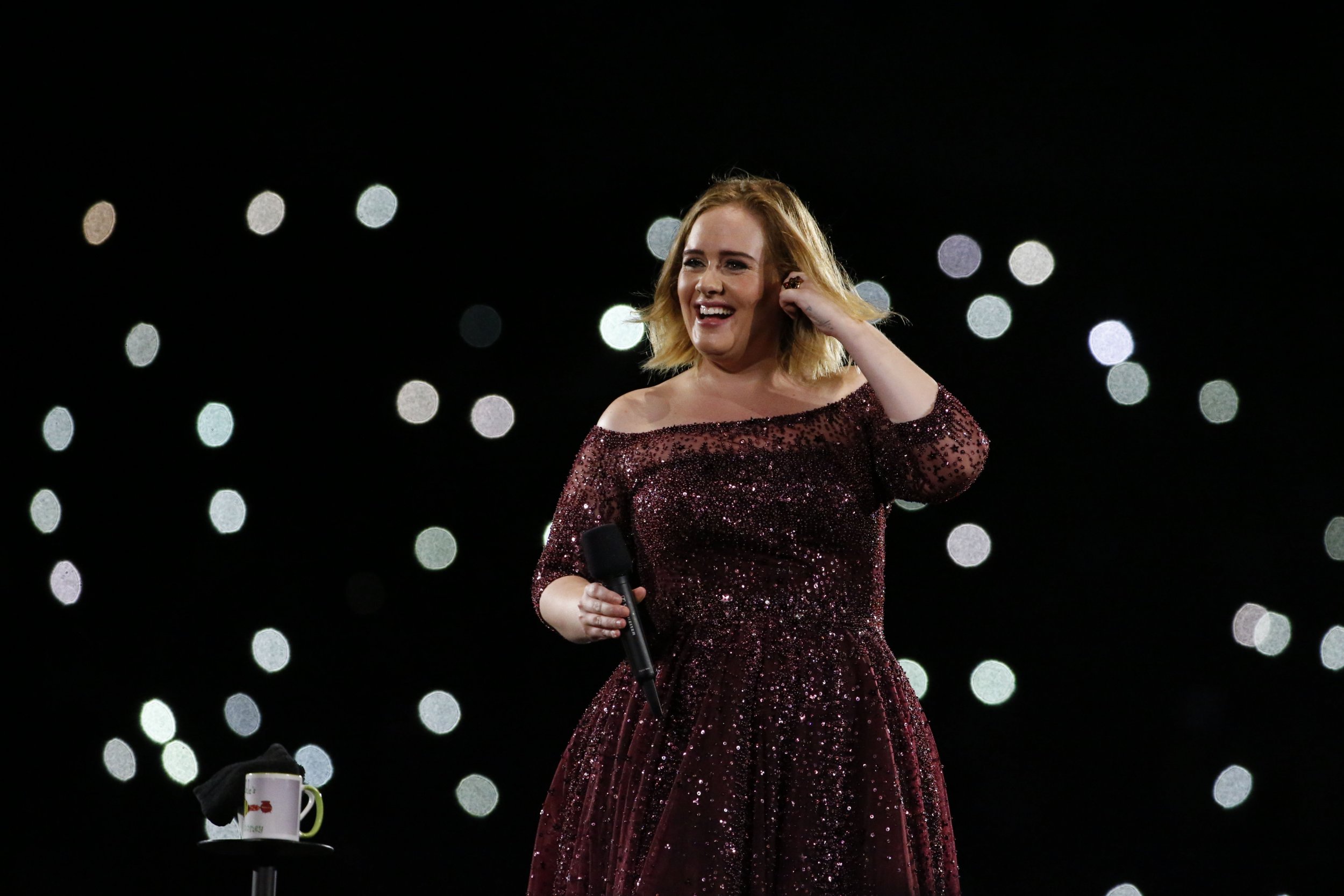 Adele isn't letting divorce get her down. The "Hello" singer and her husband Simon Konecki, revealed they were separating last month; however, Adele teased on Instagram Monday that she has a new album in the works.
The multi-Grammy winning musician posted a candid message for her followers, saying her 30th year was quite the trying one.
"Thirty tried me so hard but I'm owning it and trying my hardest to lean into it all," Adele captioned her latest photo. "No matter how long we're here for life is constant and complicated at times. I've changed drastically in the last couple years and I'm still changing and that's okay."
"For the first time in a decade, I'm ready to feel the world around me and look up for once. Be kind to yourself people we're only human, go slow, put your phone down and laugh out loud at every opportunity," she continued. "Bunch of f***ing savages, 30 will be a drum n bass record to spite you."
Throughout her 13-year career, Adele has kept the pattern of naming her albums after the ages at which they were written. Her debut album 19 dropped in 2008, following by 21 (2011) and 25 (2015). After the release of her 2015 album, Adele spoke with Billboard, saying that she would ditch the idea of naming albums after her age because she felt nothing would "change profoundly."
"I feel like how I feel about myself is maybe how I'll feel forever now… I changed my opinions on things, changed my feelings of myself and other people and stuff," the singer said at the time. "But I feel like the idea of calling albums after my age is showing a photograph almost of what's going on in my life then and there."
"I feel like not that much is going to change profoundly in me from now on in terms of how important eras of my life are to myself," she continued. "So I think the next one will probably be called Adele. It will be, I'm not joking."
Is 31-year-old Adele now laughing at her 27-year-old self for thinking she was immune to change? Possibly. The British singer is definitely not the same person fans encountered in 2015, but audiences are living for it.
"Adele spitting some mad healthy truth," Instagram user @christina.mariephotography commented in response to Adele's post.
"You're a f***ing queen," @_.ttian._ added. "With your music and your essence, you make brilliant things! Keep going like this."
No release date has been confirmed, but Adele's Daydreamers are anxiously awaiting its debut.