Adele Says She Regrets Working With Blur's Damon Albarn on New Album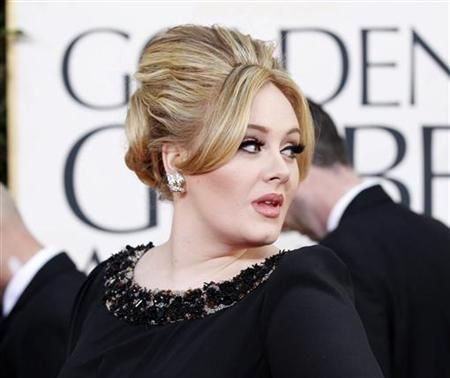 British pop singer Adele has said she regrets working with Blur frontman Damon Albarn on her new album in an interview with Rolling Stone.
Albarn first revealed that the two had worked together in September, telling the Sun newspaper, "Adele asked me to work with her and I took the time out for her. I'm not a producer, so...I don't know what is happening really. Will she use any of the stuff? I don't think so. Let's wait and see."
Albarn added that Adele's record sounded "middle of the road" and that the singer was "very insecure."
Responding to his comments, Adele told Rolling Stone that although she and Albarn had worked on a few tracks together for her highly-anticipated third album, 25, she wasn't happy with the finished result. "None of it was right. None of it suited my record," she told the magazine.
"It ended up being one of those 'don't meet your idol' moments," she continued. "And the saddest thing was that I was such a big Blur fan growing up. But it was sad, and I regret hanging out with him."
The "Someone Like You" singer also rejected the idea she was insecure. "I was asking his opinion about my fears, about coming back with a child involved—because he has a child—and then he calls me insecure?"
Adele revealed to the magazine that she has not yet decided whether to go on tour, and has given herself until Christmas to make the decision. "If my throat goes, then I'll never be able to do a tour again," she told the magazine, referring to a vocal hemorrhage she suffered in 2011 and for which she had to undergo surgery. "I'll be able to get my throat fixed again and do studio work, but do I want to do something and then fail at it and be too scared to ever try it again?"
The singer, whose last album, 21, sold over 30 million copies worldwide, said 25 is about her transition into adulthood. The new album will be released on November 20, Adele announced in an Instagram post last week.