Pop superstar Adele tearfully announced on Thursday that her upcoming series of sold- out shows in Las Vegas, Nevada, would be postponed indefinitely due to issues with COVID-19.
In a post on Twitter, the U.K.-born singer, 33, stated that she was "so sorry" to be pushing the shows back. She added that her show "ain't ready" because her team had been "absolutely destroyed by delivery delays and COVID."
"Half my crew, half my team are down with COVID, they still are, and it's been impossible to finish the show," Adele continued. "I'm gutted, and I'm sorry it's so last minute. We've been awake for 30 hours now trying to figure it out and we've run out of time."
Adele stated that "we've tried absolutely everything that we can" to make the show proceed, but that it was logistically not possible.
A tearful Adele added that she was "so upset and really embarrassed, and I'm so sorry to everyone who traveled. I'm really, really sorry."
However, the pop superstar did commit to rescheduling the concerts for a later date. No timeline for when this will occur has been announced yet.
The concerts, collectively called "Weekends With Adele," were meant to kick off on Friday as part of Adele's return to a Las Vegas residency. The 24 shows were planning to be performed through April 16 at Caesars Palace Hotel and Casino.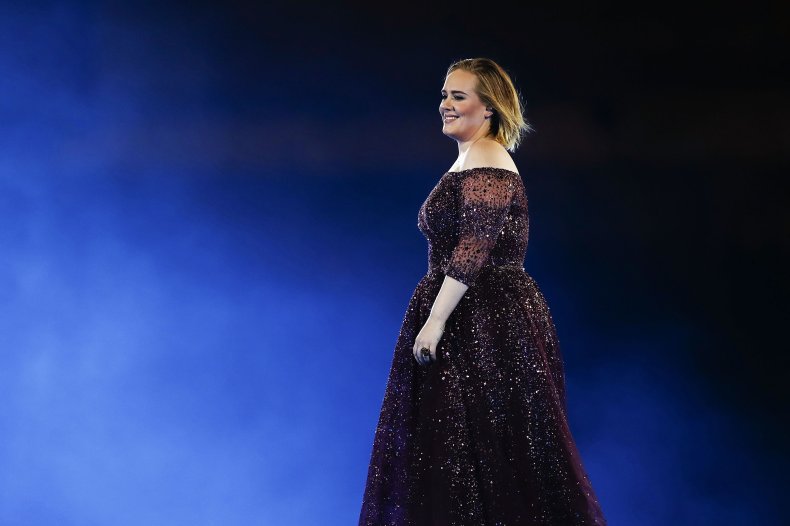 Tickets for the series of shows were first put online in December, and the singer's fans soon set a Las Vegas box office record for a live residency. The concerts sold out within six hours, resulting in a per-show average gross of $2.2 million, according to iHeart Radio.
This beat the previous record, held by Celine Dion, which fluctuated between $539,000 and $654,000 per show.
In a statement, Caesars Palace stated that "creating a show of this magnitude is incredibly complex."
"We fully support Adele and are confident the show she unveils at The Colosseum at Caesars Palace will be extraordinary," the hotel added.
The hotel also stated that any fans who had purchased hotel tickets at a Caesars location for the concert's opening weekend would be able to cancel their reservation with a full refund. Caesars also urged fans to check with their respective airlines regarding potential refunds for airfare.
The cancelation comes amid a massive resurgence for Adele, who has burst back onto the global music scene after a six-year hiatus from releasing new music.
Her fourth studio album, 30, was released this past November to critical acclaim and became the best-selling album of the year in the United States. The lead single on the album, "Easy On Me," topped the charts in over 20 countries.
The massive success is nothing new for Adele, however.
The singer's debut album, 19, was released in 2008 to similar critical acclaim. However, Adele truly became a global name with her second album, 21.
Upon its release in 2011, 21 quickly became a massive success. Its hit song, "Rolling in the Deep," topped dozens of Billboard music charts and became one of the best-selling singles ever.
In total, 21 has sold approximately 31 million copies, making it the best-selling album of the 21st century.
Newsweek has reached out to Adele's talent agency for comment.