Watch: Adele Attempts to Twerk Onstage During Concert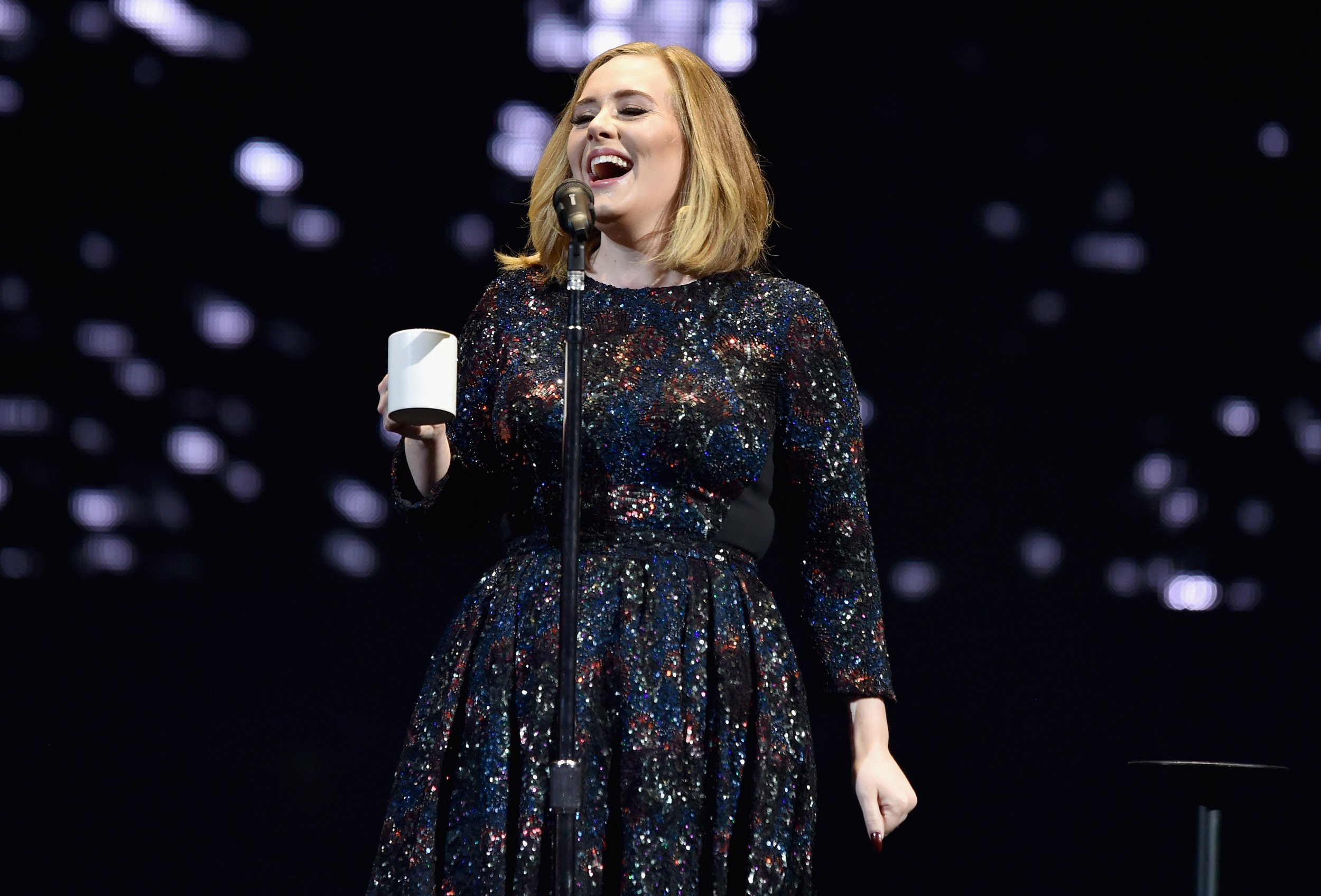 In the long list of things you'd least expect to see at an Adele concert, twerking might be somewhere at the top of the list. Well, until now.
The global superstar, never one to take herself too seriously, attempted to shake her rear onstage at The O2 arena in London on Saturday—with admittedly mixed results. "I think I just twerked," the singer told the crowd as she twerked in a floor-length ball gown.
Covering Lionel Richie's "All Night Long," Adele then added: "I can't do it that well. My whole body has to move. My bum could break my back it's so enormous!"
Watch the star's twerk attempt below:
Between the 27-year-old star twerking and Rihanna being overshadowed by a fan at her concert, it seems Easter is the season that keeps on giving.
Since beginning her tour in Belfast, Northern Ireland, in February, Adele has earned warm reviews from concert-goers for her down-to-earth demeanor and fan interaction. On February 29, she helped a female fan propose to her boyfriend in honor of Leap Day. The "Hello" singer urged fan Hayley's boyfriend Neil to say yes, cheering: "You got to say yes, Neil. You need to say yes, bruv… On three, everyone say 'Come on Neil!'"
And earlier in March, the star spotted a couple getting engaged while listening to her perform "Make You Feel My Love," her cover of the 1997 Bob Dylan song, and invited them onstage to celebrate.
She told the couple: "That was the most beautiful thing I've ever witnessed at one of my shows."