Adele's Hyde Park London Concert Ticket Prices Spark Wave of Memes and Jokes
After years of waiting, Adele fans were gifted with a new song from the artist for the first time since 2015. Easy on Me is the first single off of the singer's upcoming album 30 which is set to be released in November. On top of the upcoming music releases, Adele has also announced she will be taking the stage for the first time in years this summer.
Adele will perform at Hyde Park in London on July 1 and 2, 2022 and while fans are excited to see the singer live once again, they are less enthusiastic about the price of admission.
A Twitter thread from the account @adeledailynet shared the varying prices for tickets to the upcoming shows. For general admission, which means tickets that would grant access to the sprawling lawn, tickets are on sale for £90.45 ($124.42 USD). From there tickets go all the way up to £579.95 ($797.79 USD) for the Ultimate Bar Diamond and Ultimate Terrace tier of tickets. The festival layout available on Hyde Park's website for the BTS Hyde Park event, which Adele's show is a part of, shares that the only tier of tickets with guaranteed viewing directly in front of the main stage is the VIP Diamond View.
"Go easy on me Adele please," one person commented on the thread.
"Gotta be rolling deep in cash if your [sic] gonna pay that," another chimed in.
As shown in the festival layout, what seems to be jarring to fans as well is just how far away many of the ticket options are from the stage itself.
"UPDATE: General Admission tickets includes the Tower Bridge entrance for free. Binoculars not included," one commenter added.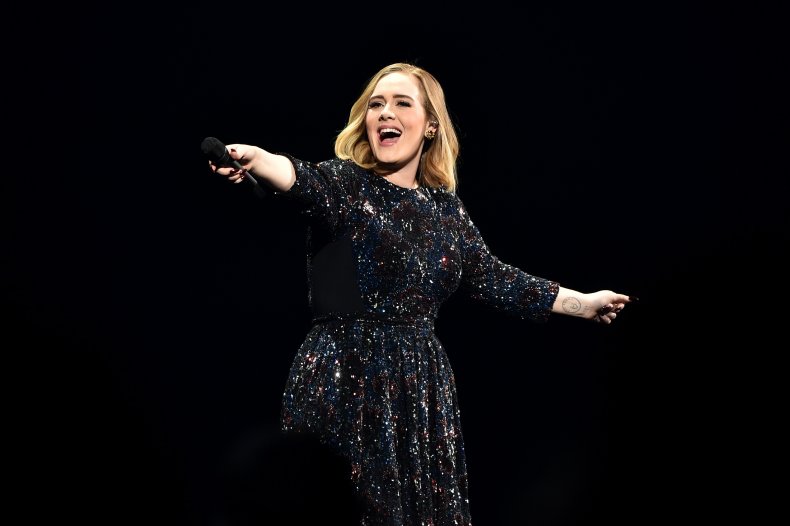 In 2017, Adele canceled the last two shows of her world tour, which were set to take place at Wembley Stadium, due to damaged vocal cords. At the time, the singer told fans that her 2017 tour might be her last. The two canceled gigs were set to take place on July 1 and 2, 2017, four years to the day ahead of her upcoming Hyde Park shows.
"I wanted my final shows to be in London because I don't know if I'll ever tour again and so I want my last time to be at home," she wrote in a handwritten letter posted to Instagram at the time, CNN reported.
Sources told Billboard earlier this month that Adele is considering a Vegas residency in 2022, so while tickets to Hyde Park might be hot, it looks like it won't be the last time fans will have a chance to see the 15-time Grammy award-winning singer live.