Adele's declaration that she "[loves] being a woman" during her acceptance speech at the BRIT Awards has unwittingly sparked a transphobia debate.
During Tuesday's show, which was held in London, the British-born singer scooped three trophies at the music awards' first ever gender-neutral ceremony, where male and female artists competed against one another in the same categories.
As Adele, 33, stepped out onto the O2 Arena's floodlit stage to collect the coveted Artist of the Year award—which saw her beat fellow chart-topper Ed Sheeran—she took the moment as an opportunity to express pride in her womanhood.
The "Easy on Me" singer said: "I understand why the name of this award has changed, but I love being a woman and being a female artist—I do! I'm really proud of us, I really, really am."
While Adele drew raucous applause and cheers from the audience in attendance, her comments sparked a debate, when one viewer took her words as a sign she might be a TERF, an acronym for trans-exclusionary radical feminist.
"Please, no, ADELE can't be a TERF," said the viewer on Twitter. "That last comment, though ambiguous, could be perceived as TERF-y. Please no."
Wrote another detractor: "Who'd have thought #Adele was a transphobe and would use her platform to call for the destruction of the trans community. Especially the confused teenagers."
While the hot takes that Adele had expressed an even remotely transphobic sentiment were in a minority, they did not go by unnoticed.
Feminist and childbirth author Milli Hill, who has faced backlash for own comments on the trans community, was among those who joined the ensuing debate.
"Hopefully anyone who had any doubt that we are in the grip of a harmful ideology will have their eyes fully opened by seeing how controversial it has become for a woman to say, 'I love being a woman,'" Hill tweeted.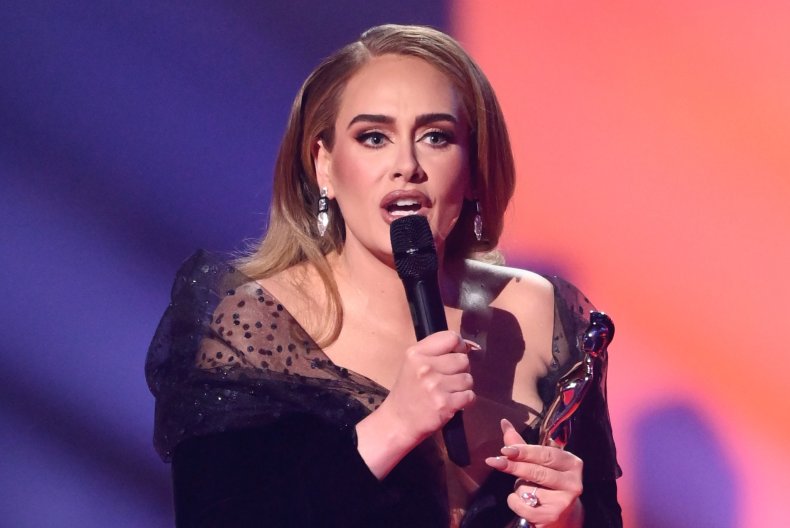 Countering Hill's post, other Twitter users saw a risk in Adele's comments being hijacked and reshaped as an attack on the trans people to push agendas.
"Seeing people like Milli using the words of Adele, who has shown time and time again her support for the LGBTQ+ community, just shows they will use anything they can as a weapon in their attack on trans people," wrote one viewer.
Echoing that sentiment, another person commented: "Adele's been away from the UK too long if she thinks she can say she loves being female and the terfs won't take that as some twisted victory in their hate campaign against trans women."
"The ease at which transphobes assume this is a declaration that Adele has thrown her lot in with them is all the proof you need that they use 'female' as a transphobic dogwhistle," tweeted another.
However, the claims continued to roll in that declaring oneself a proud woman was treading into dangerous territory in today's world.
The Famous Artist Birdy Rose, an artist who has spoken out against trans women competing against cisgender women in sports, shared her take on the matter.
She wrote: "The best thing about the Adele situation is that it shows that all any woman has to do to be called a 'terf' is acknowledge her own sex. It exposes how low the bar is & how high the cost is for a woman who speaks the truth without first considering if deranged men are OK with it."
Author Jane Harris said of the social media reaction: "2022. The year in which the cult of gender has taken such a hold that when the winner of the Brits says—'I really love being a woman and being a female artist'—she is castigated. She'll now be pressurised to apologise. Are you getting it yet?"
"Take note Adele fans. You can make a speech and not mention a single identity group but proclaim you love being a woman and trans activists will call you anti-trans," commented another. "The word woman is hate speech to them."
Newsweek has contacted a representative of Adele for comment.
In November, it was announced that the BRIT Awards would be ditching gendered categories for the first time in its almost 45-year history, following complaints that it excluded nonbinary artists from competing for trophies in certain areas.
"The BRITs have committed to making the show more inclusive," the organizers said in a statement shared on Twitter at the time.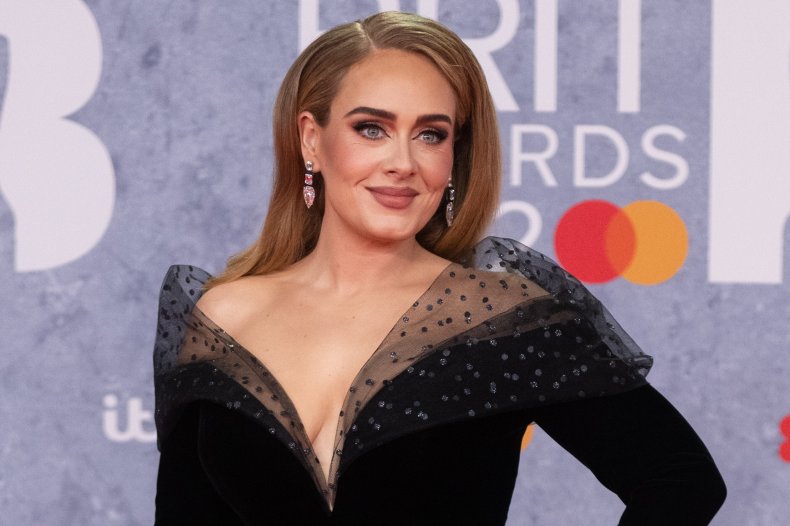 A further explanation on the BRIT Awards' website said that the show was about "celebrating artists solely for their music and work, rather than how they choose to identify or as others may see them, as part of the BRITs' commitment to evolving the show to be as inclusive and as relevant as possible."
Singer Sam Smith, whose nonbinary identity prevented him from competing in Solo Artist categories at 2021's ceremony, publicly pushed for change at the show.
"I look forward to a time where awards shows can be reflective of the society we live in," they said, per Rolling Stone. "Let's celebrate everybody, regardless of gender, race, age, ability, sexuality and class."
Acknowledging Smith's comments, a BRIT Awards spokesperson said: "Sam is an extraordinary British artist and we agree with what they have said today. The BRITs are committed to evolving the show and the gendered categories are very much under review.
"But any changes made to be more inclusive need to be just that—if a change unintentionally leads to less inclusion then it risks being counterproductive to diversity and equality. We need to consult more widely before changes are made to make sure we get it right."