Adele's Post Honoring First Responders Sparks Debate About Body Image
Rumor has it that Adele went through a major transformation—and it's true. On May 6, the Grammy winner thanked first responders for their hard work during the coronavirus pandemic on Instagram. However, her post on social media has sparked a debate about inner beauty and body image online.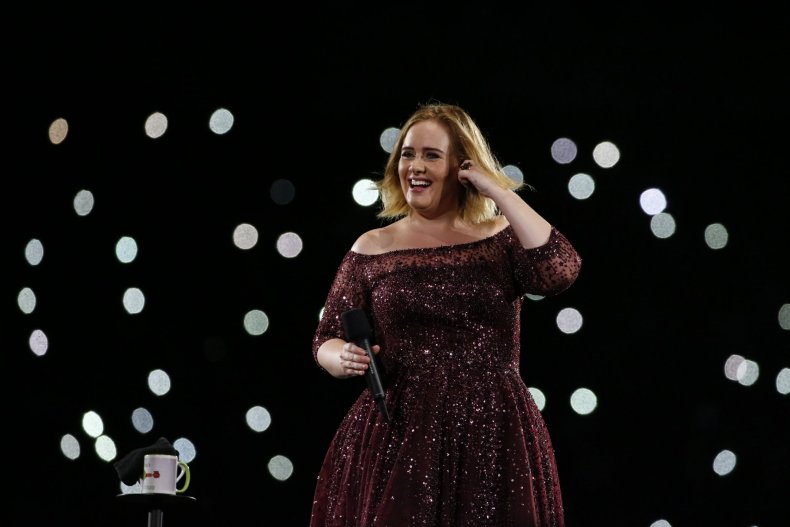 With the post, Adele shared a picture of herself in a black minidress. She looked noticeably slimmer and was all smiles.
Famous friends were floored by the English singer's appearance on Instagram. A shocked Chrissy Teigen wrote, "I mean are you kidding me." "YOU LOOK AMAZING," YouTube star James Charles gushed. "And the internet breaks in 3... 2... 1..." singer Leroy Sanchez quipped. Many others left heart emojis and wished the singer a happy birthday. (She turned 32 on May 5.)
Us Weekly reported in January that the singer told a fan she lost "around 100 pounds." Her former Pilates instructor also told the publication that she dropped the weight through a change of diet.
Even though Adele's post had the good intentions of thanking those fighting the ongoing pandemic, it's resulted in a back and forth over the singer's appearance.
One fan was particularly critical of other celebrities who claim to be supporters of body positivity, but who also gush when someone undergoes dramatic weight loss.
"Never fails to make me chuckle that all these celebrities, tv networks etc are always on some campaign blabbering about 'body positivity' 'Love the body you're in!' blah blah etc etc," one user chided on Instagram. "Then they go and have surgery or go on some insane diet and get so skinny that they look like recovering crack addicts and then all the other 'body positive' celebrities and media talk about how great they look."
Fans also took to Twitter and voiced their opinions about how Adele looked before her dramatic weight loss, and the conversation around her new image. Read their comments below.