Clinton's State Dept. Calendar Omits Meetings, Names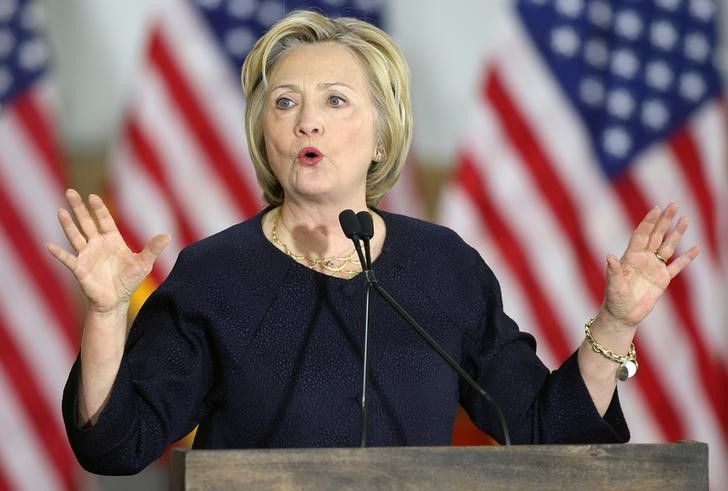 Hillary Clinton's official calendar as Secretary of State contains at least 75 omissions, with either meetings not listed or the names of those she met with not included, according to the Associated Press.
At least 114 names were found to be missing from the 1,500-page calendar when the AP compared them to planning schedules given to Clinton ahead of events. Among the omitted were adviser Sidney Blumenthal, former Clinton White House chief of staff Thomas "Mack" McLarty, ex-energy lobbyist Joseph Wilson and Clinton campaign bundler Haim Saban.
"At a time when Clinton's private email system is under scrutiny by an FBI criminal investigation, the calendar omissions reinforce concerns that she sought to eliminate the 'risk of the personal being accessible'—as she wrote in an email exchange that she failed to turn over to the government but was subsequently uncovered in a top aide's inbox," the AP writes.
Clinton's camp defended the presumptive Democratic presidential nominee by saying any discrepancies between the State Department calendar and planning schedules "simply reflect a more detailed version in one version as compared to another, all maintained by her staff," according to spokesman Nick Merrill. The AP analysis does not show which aides specifically made entries in Clinton's calendar or who could have edited the entries.
No laws were violated by the omissions, and AP notes that some of the missing entries can be explained by a secretary of state's busy and changing schedule. However, more than 60 events listed in daily planners were entirely left off the official calendar or noted briefly as "private meetings" without mention of who she was meeting with.
The AP analysis resulted from a suit the news agency brought against the State Department, seeking Clinton's calendar and schedules. After filing suit in March 2015, the department turned over documents in November. Roughly one-third of Clinton's possible planners have been released to the AP, which is pursuing all of the documents in court.