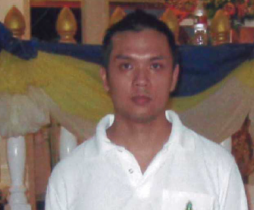 *UPDATE: 5:03 p.m. EDT—* Today, U.S. District Judge Nora Barry Fischer sentenced Yuttana Choochongkol, 41, to 18 months in prison after he pleaded guilty to Threatening Interstate Communications.
For $3,000 he volunteered to become a human guinea pig -- fasting for 15 days while drinking only water, popping experimental antidepressants and chasing them with stronger and stronger cocktails.
Somehow things turned surly.
At around 8:45 p.m. on Sunday, Jan. 14, 2018, while sequestered in the program, Yuttana Choochongkol (writing from the handle "anonymouskillers@gmail.com") and purportedly bored, sent multiple missives threatening to massacre the Pittsburgh Steelers during a playoff match against the Jacksonville Jaguars at the 68,000-seated Heinz Field.
Choochongkol allegedly announced online: "I am anonymous" and vowed to spray the Steelers sideline with bullets when they played against the "Panthers" -- clearly fumbling with the Jaguars with the Carolina Panthers.
"Be prepared for a massacre at the Steelers vs Panthers playoff game this Sunday. Its going to be my last day to live and why not take as many people with me as I can. Or why not take a professional football player with me too? I'm going to try and kill as many Steelers football players and fans as possible before taking my own worthless life. So see ya'll in Hell.
Hahahahaha."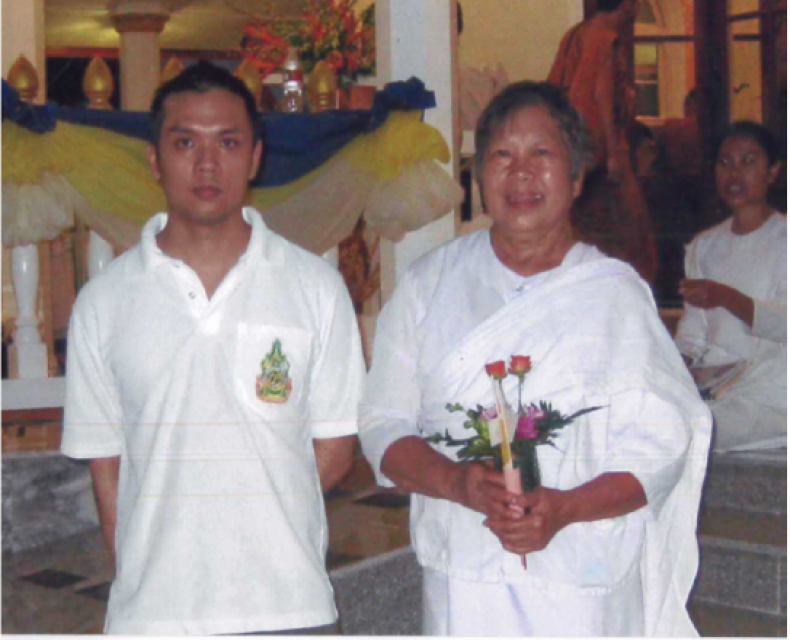 A day went by, but Choochongkol wasn't finished.
After breakfast and three days since he'd taken any of the experimental meds, the man returned to a computer terminal and beamed a third lethal threat; this time using the handle "Kill Roethlisberger" and using a "roethlisbergerassassin@gmail.com" handle, according to the indictment.
It read: "Consider me armed and dangerous for this Sunday with inside connection. I will be packing an Uzi with many clips underneath my winter gear. My target will be the whole Steelers sideline. There is only one God!! His name is Allah!!"
Prosecutors noted later in sentencing documents that the Arabic use of the word "Allah," "made it appear to be terrorism related."
The feds flagged the e-mail threats and pinned them to the drug testing lab.
Agents then swooped into the San Antonio-based facility of Worldwide Clinical Trial and arrested the married Texan, who besides buying and reselling stuff on eBay, made most of his income enrolling in experimental drug studies.
The threat was not one that the feds took lightly.
"If not for the FBI being able to trace the communications to him, those concerns would have persisted until the completion of the game that Sunday," read the Government's Analysis of the Sentencing Considerations. "The defendant made these threats at a time when the country was beset by gun violence at public events and school threats were rampant.
Choochongkol's massacre threat came only months after the Las Vegas shooting in October 2017, in which 57-year-old gunman Stephen Paddock opened fire from his Mandalay Bay Hotel suite firing bullets on 22,000 country music concertgoers before committing suicide.
It remains deadliest mass shooting in modern U.S. history, leaving 58 people dead.
Choochongkol was charged with making multiple terroristic threats to the public.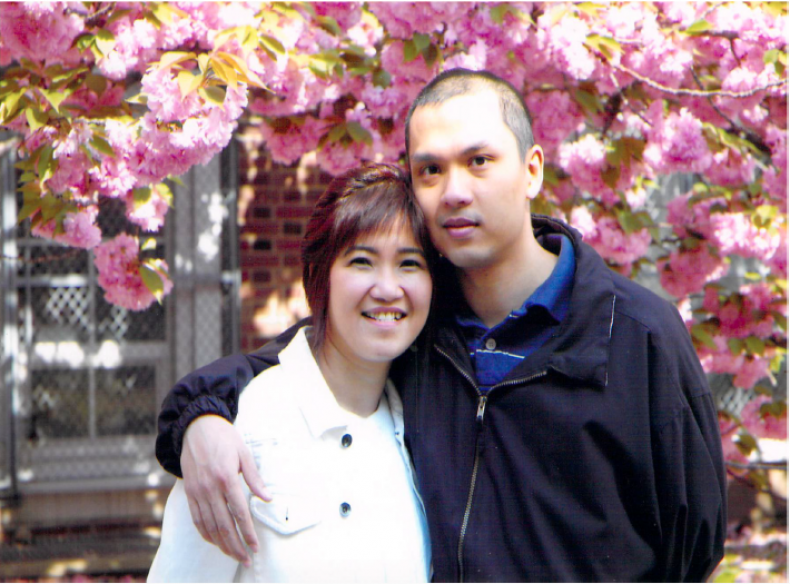 Six months since his bust, Choochongkol, 41, pleaded guilty to one count of transmitting threatening interstate communications. He is expected to be sentenced today and could get hit with almost two years in prison.
Assistant U.S. Attorney Paul Hull decried in court papers that Choochongkol's made light of his actions; once caught and quizzed by authorities he minimized the threat to thousands congregating at the football game as a "prank."
"In the interview, the defendant dismissed the seriousness of his conduct, making threatening communications, by describing them as "harmless" unless someone was really hurt or killed," Hull noted in the Government's Analysis of the Sentencing Considerations. "Unbelievably, the defendant said he thought his threats would be looked at, ignored, and thrown away.
"He described himself as coherent and bored at the time he transmitted the threat."
What's more, it wasn't as if Choochongkol lost his faculties while taking the pill at the clinic. In fact, its cited that the man checked a local television news station's website twice after posting his threats.
"...his visit to the news site suggests the possibility that he was trying to see if his prior threats on January 10, 2018 had received any news coverage," Hull noted.
But his federal public defender, Andrew Lipson, argued in court papers that the threats were overhyped and toothless.
Lipson stated that Choochongkol "had no genuine intention to carry out his threat."
And that because "he was in the midst of a residential drug trial across the country and there is no evidence whatsoever that he formulated any plan to even to travel to Pittsburgh."
Prosecutors cited Choochongkol's "lengthy criminal history" as well as his "callous and cavalier attitude toward the ramification of his actions" as evidence that proved he was prone to be a hindrance to society.
They cited that Choochongkol has 8 prior convictions spanning over two decades from 1997 through 2008.
"Those crimes ranged from theft by deception, retail theft, theft, solicitation of sex, battery, and possession of controlled substance," prosecutors stated in court documents.
It may be that it was wrong to beam the bloodthirsty threats to the NFL squad during the playoffs, but that they were actually induced by side effects brought on by the psychotropic pill that Choochongkol was ingesting along with the pure grain alcohol (190-proof) during the drug trial.
And because of this, Lipson suggested that Choochongkol should be spared "sufficient but not greater than necessary" sentence of 10.5 months and therefore be released for time served.
"Mr. Choochongkol committed the instant offense while participating in a human drug trial for a psychotropic medication previously used to treat depression and now being tested for treatment of ADHD, the effect that the drug had on his mental state at the time of his offense is self-evident," a sentencing memorandum reads.
The "investigational drug" as it is referred to in the study's waiver (signed by Choochongkol) and included as an exhibit in the Governmental Analysis of the Sentencing Considerations -- was being tested "to measure the effect of alcohol on the blood levels of the study drug while also measuring the safety of anybody's ability to tolerate… when given with 0%, 4%, 20%, and 40% alcohol in healthy fasted (nothing to eat or drink except water) males."
Choochongkol was one of 32 "healthy men, ages 21 through 55" volunteering to partake in the human drug trial of 200 mg "extended release" of viloxazine.
It had previously been available in Europe to treat depression.
The potential side effects of the drug were expressed in the waiver as "rare and unknown."
The trial's waiver also came with a caveat that all "investigational drugs can have side effects which can be severe or life-threatening."
The first dose Choochongkol took was in the early morning of Jan. 4.
During each instance, he would also down drinks with ingredients that would comprise of markedly stiffer screwdrivers made with increasing percentages of 190-proof ethanol and orange juice, according to the Sentencing Memorandum.
On Jan. 8 and Jan. 10, he took followed the same routine; taking a second and third dose of the trial drug followed by the booze with a greater percentage of alcohol.
Lipson contends, that "approximately 61 hours after ingesting his second dose of viloxazine" – Mr. Choochongkol transmitted his first threat and then two more that followed within a 72-hour period.
While the drug was believed to "be eliminated from the body after 36.7 hours" Choochongkol's attorney suggests that there is no certitude the drug in question being "extended release" carries the same half-life as the predictions for "instance release" would dictate. That means that the 200 mg dose could "remain in a person's bloodstream longer" than "instant release" versions, according to the Sentencing Memorandum.
And, Lipson countered, if there was so much confidence in the wearing off of the pill's power, why would they constantly be drawing Choochongkol's blood 58 times and keep him for observations "for 96 hours between each dose?"
Therefore, the drug must have played a part in the threats.
"Something extraordinary – something wholly different – was happening with him when he committed his instant offense," Lipson suggested in the document. "His utterly uncharacteristic behavior in this case only underscores the likely affect [sic] the trial drugs had on him when he transmitted those threatening communications."
Perhaps most compelling was the fact that test-driving viloxazine wasn't Choochongkol's first Rx rodeo.
For a decade, Choochongkol's meal ticket has been to be a medical trial subject 25 times.
"Remarkably, however, over the last ten years Mr. Choochongkol has primarily relied on his participation in human drug trials in order to support him and his wife," his attorney wrote in the memorandum.
​