How to Buy Adidas Shoes Being Tested in Space by NASA Astronauts
Adidas has recruited the help of the National Aeronautics and Space Administration (NASA) to develop its latest running shoe design.
In 2020, the German sportswear company will become the first-ever brand to trial footwear innovation in space when it sends its Boost footwear technology to the International Space Station (ISS) for testing as a part of a NASA space cargo mission, the company said in a statement on its website.
The upcoming space mission will trial Adidas' Boost technology, which features a midsole made with tiny particles that aim to create a feeling of "running on tiny, precision-engineered clouds" for maximum comfort. The technology is also designed to enable the shoe to endure various harsh weather conditions without any loss of performance.
Testing at the ISS will allow NASA scientists to examine Adidas' Boost technology in the absence of Earth's gravity and help them better determine whether Boost midsoles can be made with a range of different particle sizes, which scientists believe could optimize footwear performance and comfort.
"Boost pellets will be injected into a midsole cavity, and the motion of the pellets, their interactions, and their final orientation will be captured with a highspeed camera in the clear mold. The molds will be preserved and returned to Earth for inspection so we can unlock the future of Boost," a spokesperson for Adidas told Newsweek.
"It takes three days for the spaceship to arrive at the station. The ISS estimates the experiment may happen a month after launch day. We hope to have the results from the Boost pellets testing in spring or summer 2020," he added.
Working with the ISS U.S. National Laboratory, Adidas has incorporated "aerospace-grade technology" in the design of its latest running shoe—Ultraboost 20—from the brand's Boost collection. The new Ultraboost 20 is now available for purchase at the Adidas website.
"The design aesthetic of the new Adidas Ultraboost 20 takes inspiration from our partnership with the ISS U.S. National Lab and, with more to come from the partnership, we plan on taking Boost to even greater heights," Sam Handy, vice president of design at Adidas Running, said in a statement.
The company's long-term partnership with the ISS will also entail research on human performance and sustainability in footwear manufacturing.
"Access to insight about human performance from the strenuous physical training specially designed to help astronauts endure the harshest of conditions would allow Adidas to apply potential learnings to athletes," Adidas told Newsweek.
"Space provides the ultimate testing ground to maximize material usage and value within extreme conditions and confined environments. Future research on the space station applied to Adidas' loop creation process for circular manufacturing could help advance sustainable creation and recreation methods applicable to Earth," the company states.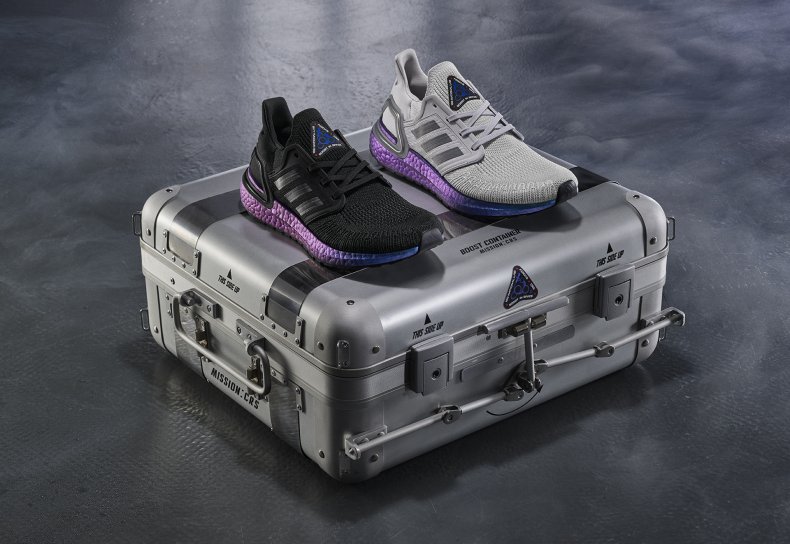 "ISS' own recycling programs are designed to support long-duration crewed missions with sustainable manufacturing...this aspect of the partnership is eventually intended to produce more learnings for sustainable in-space production, which is crucial to minimizing the costs and risks associated with extended-duration missions," Adidas told Newsweek.
Earlier this year, soccer balls from Adidas were sent to space for testing onboard NASA's SpaceX CRS-18 cargo mission as part of a series of experiments aimed to study "flight characteristics beyond an Earth-based wind tunnel. Depth in spherical aerodynamics will enable more design freedom for [the shoe's] panel shape and texture," the company stated.
"This is a multi-year partnership so we anticipate sending more products to space but will be very selective in the purpose and intentions of those products. We're working through the details on an ongoing basis so can't speak to the specifics at this time, but we look forward to contributing to the future of sport and culture," Adidas told Newsweek.
The latest collaboration is not the only high-profile partnership announced by Adidas. The sportswear brand is also working with singer Beyonce for her fashion line Ivy Park, which will be relaunched in January.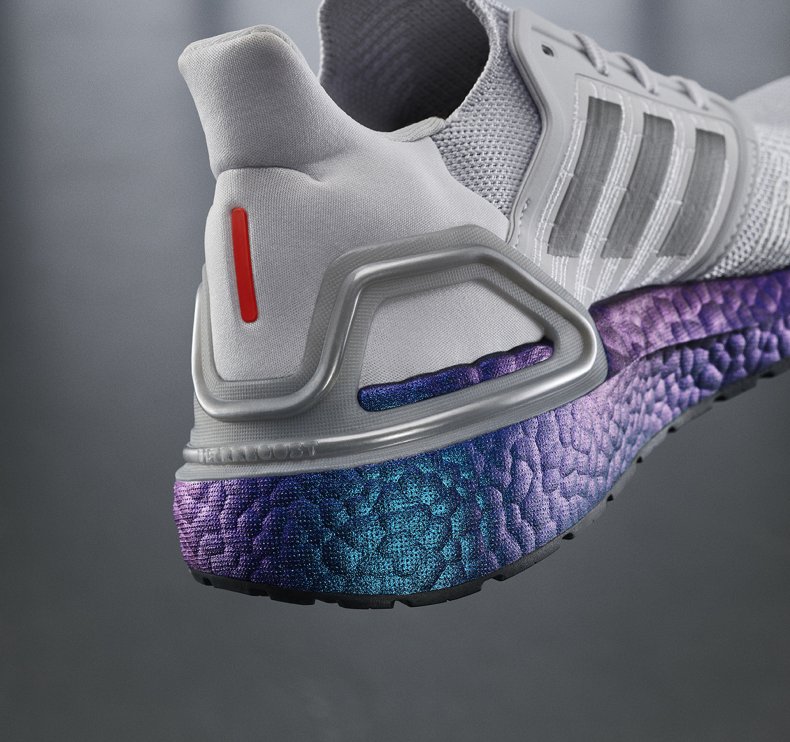 This article has been updated with comment from Adidas.