Adjusted for Inflation, the 2022 Ford Maverick is Less Expensive Than the 1908 Model T
Getting a 2022 Ford Maverick will be less expensive than buying a Model T was for American families when the historic Ford went on sale in 1908.
The original Model T cost $850 when it was introduced. Adjusted for inflation, that is near $25,000. With the $1,495 destination and delivery charge added in, the 2022 Maverick's base price is $21,490.
Inflation is calculated by the Bureau of Economic Analysis and the Bureau of Labor Statistics. Those agencies look at the cost of goods consumed on a regular basis and monitor the price, building the Consumer Price Index (CPI). Inflation is the growth rate in the CPI from one time period to another.
The measurement is a hot-button issue for Americans who are seeing a spike in the cost of goods and services in 2021. Used car and truck prices rose 0.2 percent in July and 10.5 percent in June. The cost of gasoline shot up 2.4 percent in July.
Economists blame a rise in demand for goods as the post-pandemic world reopens for business and high levels of government spending as the leading factors of a rising inflation rate. Federal Reserve Chairman Jay Powell believes that current levels of inflation are "transitory" and a result of supply chain bottlenecks.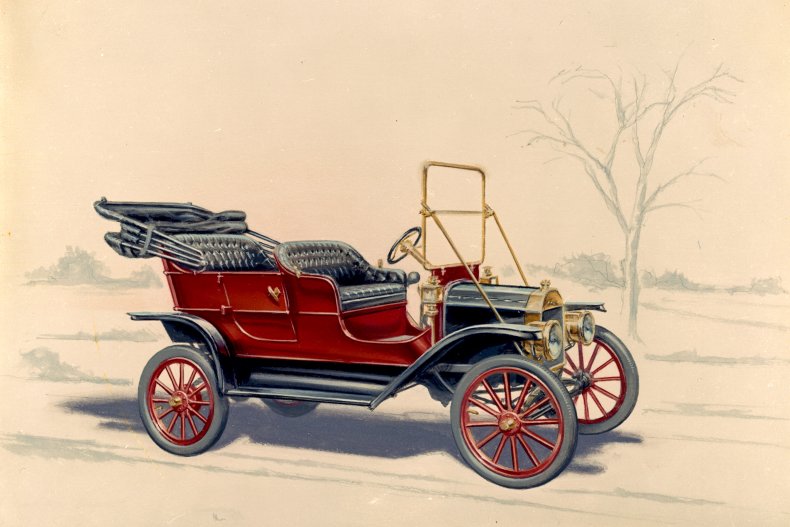 In its first year of production, Ford built 10,666 Model Ts, eventually selling over 15 million of the cars over 19 years. It's generally regarded as the first affordable automobile. The five-seater was made affordable to the masses in large part because of Ford's revolutionary use of the assembly line.
With the Maverick introduction, Ford is creating a new chapter in the company's history book. The five-seater Maverick will be the industry's first standard full-hybrid truck when it arrives on dealer lots later this year.