White Supremacist College Campus Recruiting Efforts on the Rise
On college campuses, the word "recruiting" often brings to mind student organizations, fraternities and sororities, or even job fairs. But recently incendiary outside groups, including white supremacists, have used institutions of higher education for their own recruitment goals.
This past academic year, colleges across the country found an increased number of fliers and other print materials promoting white supremacist ideology on their campuses. The movement isn't new: these organizations have been on the rise on campuses nationwide for the past three years, according to the Anti-Defamation League (ADL).
"University presidents and campus leadership must remain vigilant in speaking out against the hateful messages of these groups," ADL CEO and National Director Jonathan Greenblatt said in a statement. "Given the alarming increase of these incidents, words alone are not enough – it must be followed by action."
Data released by ADL Thursday identified a seven percent increase in cases of white supremacist propaganda on college campuses during the 2018-2019 academic year from the previous year. Incidents included fliers, stickers and posters and messages ranged from veiled language to explicit attacks involving words and imagery.
In the past year there were a total of 313 cases and 58 of those were in California, the state with the most incidents. It was followed by Kentucky, which had 22 cases, and then Oklahoma, which had 19.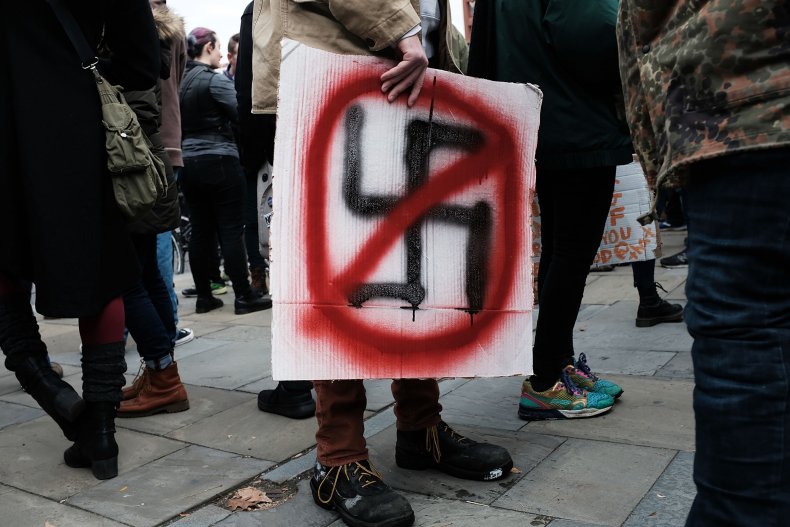 There were 161 incidents on 122 different campuses spanning 33 states and the District of the Columbia during the spring semester. That semester had the most extremist propaganda than any preceding semester, according to the ADL.
The majority of the fliers belonged to the organization once known as Identity Evropa, now known as the American Identity Movement. The group was one of several organizers of the white supremacist rally in Charlottesville, Virginia, which resulted in the death of counter-protester Heather Heyer back in August 2017.
In March, Daniel Morley, a school resource officer in Virginia, was fired after the Chesterfield County Police Department received a tip that he was involved with Identity Evropa.
Patriot Front, which was founded in 2017, was responsible for 30 incidents, according to the ADL, the second most active group following Identity Evropa.
"Our campuses and communities should be places for learning and development, not places for racists and bigots to propagate hate speech and search for potential recruits," Greenblatt said in a statement.
While this was the third year in a row the ADL found an increase in incidents, the percentage increase was drastically lower than the previous year. Compared to this year's seven percent increase, the 2017-2018 academic year saw a 77 percent increase in incidents from the 2016-2017 year.