Why Was Guantánamo Bay Prison Commander Fired? Navy Rear Admiral John Ring Was Relieved After 'Loss of Confidence'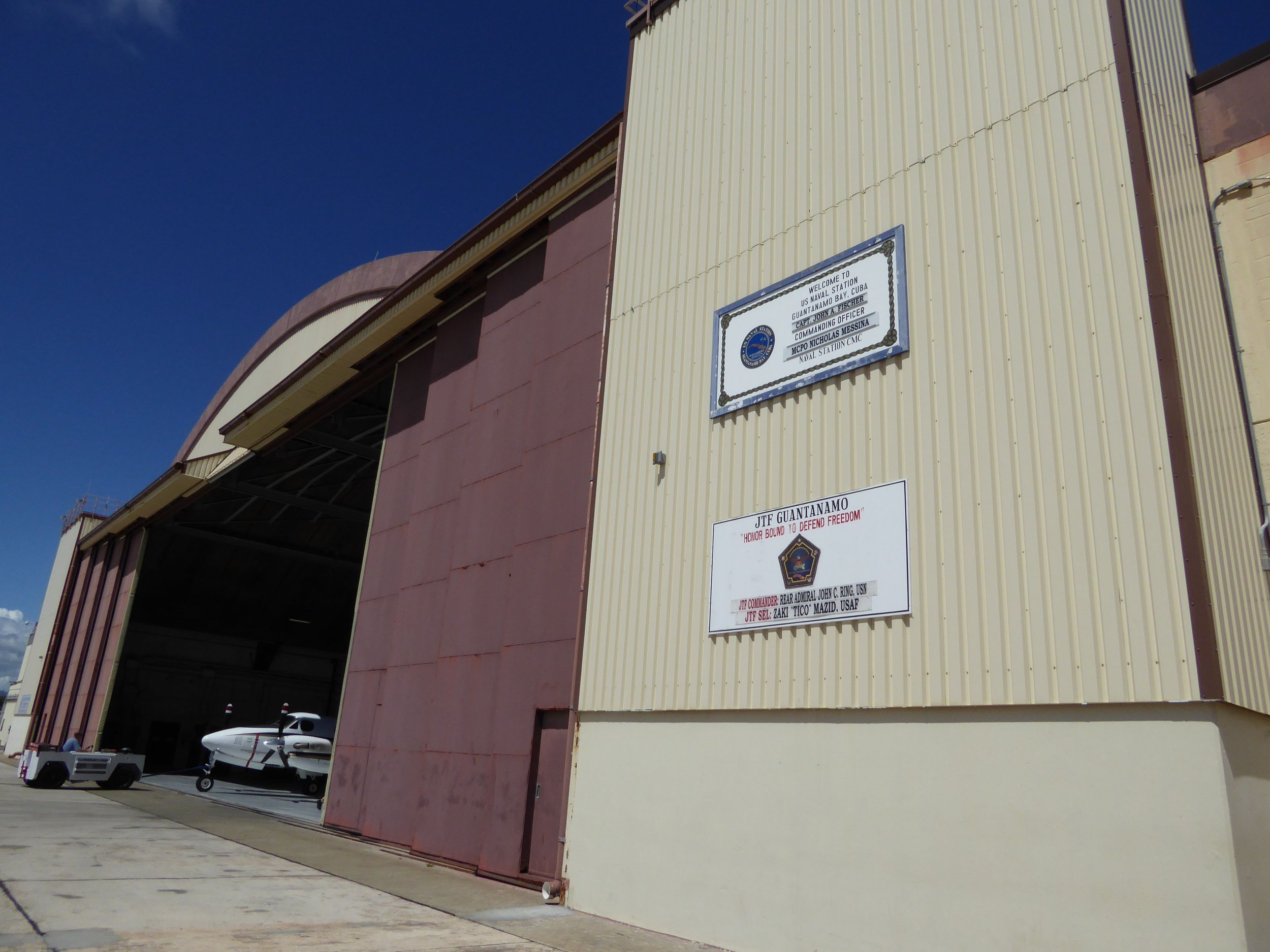 The man in charge of the task force that runs the prison at the naval station at Guantánamo Bay, Cuba, has been relieved of his duties.
Military officials cited a "loss of confidence in his ability to command" as the motivating factor behind their decision to fire Rear Admiral John Ring as the commander of Joint Task Force.
"This change in leadership will not interrupt the safe, human, legal care and custody provided to the detainee population," a statement from U.S. Southern Command said.
The release added that Ring, who was the 18th leader of the prison operations since 2002, was relieved of duties on Saturday by the commander of Southern Command, Navy Admiral Craig Faller.
Army Brigadier General John Hussey, who was serving as deputy commander under Ring, has been named the acting commander.
A former commander of the aircraft carrier Nimitz, Ring took charge of Joint Task Force in April last year and was scheduled to be replaced as part of a routine rotation in the week beginning June 10.
The spokeswoman for the Southern Command, Colonel Amanda Azubuike, told CNN the decision to fire Ring came at the conclusion of an investigation that began in March.
"The vast majority of commanders complete their assigned tours with distinction," she was quoted as saying. "When they fall short, we hold our leaders accountable, which reflects the importance we place on the public's trust and confidence in our military leaders."
Azubuike added that Ring "will be temporarily assigned duties elsewhere."
She dismissed speculation that Ring's removal was related to a recent news media visit he hosted at Guantánamo Bay earlier this month.
The event was followed by a long feature in The New York Times, which focused on the Pentagon's plans to deal with aging detainees at the facility. Some 40 prisoners are still held there, compared with a peak of almost 700 in mid-2003.
The facility, which is located at the southeastern end of Cuba, also hosts approximately 1,800 troops and civilian staff.
In June, Ring called for a new facility to be built to hold high-value detainees. He was not the first to lobby for financial aid to replace the prison, known as Camp 7. In 2013, former Southern Command General John Kelly, who would go on to become President Donald Trump's first homeland security secretary and later his chief of staff, made a similar recommendation.
Ring argued that Camp 7, which hosts men held by the CIA as leaders or deputies of Al-Qaeda and other militant organizations, would become outdated as prisoners grow old.