FBI Agent: Evidence Manipulated in Adnan Syed 'Serial' Hearing in Baltimore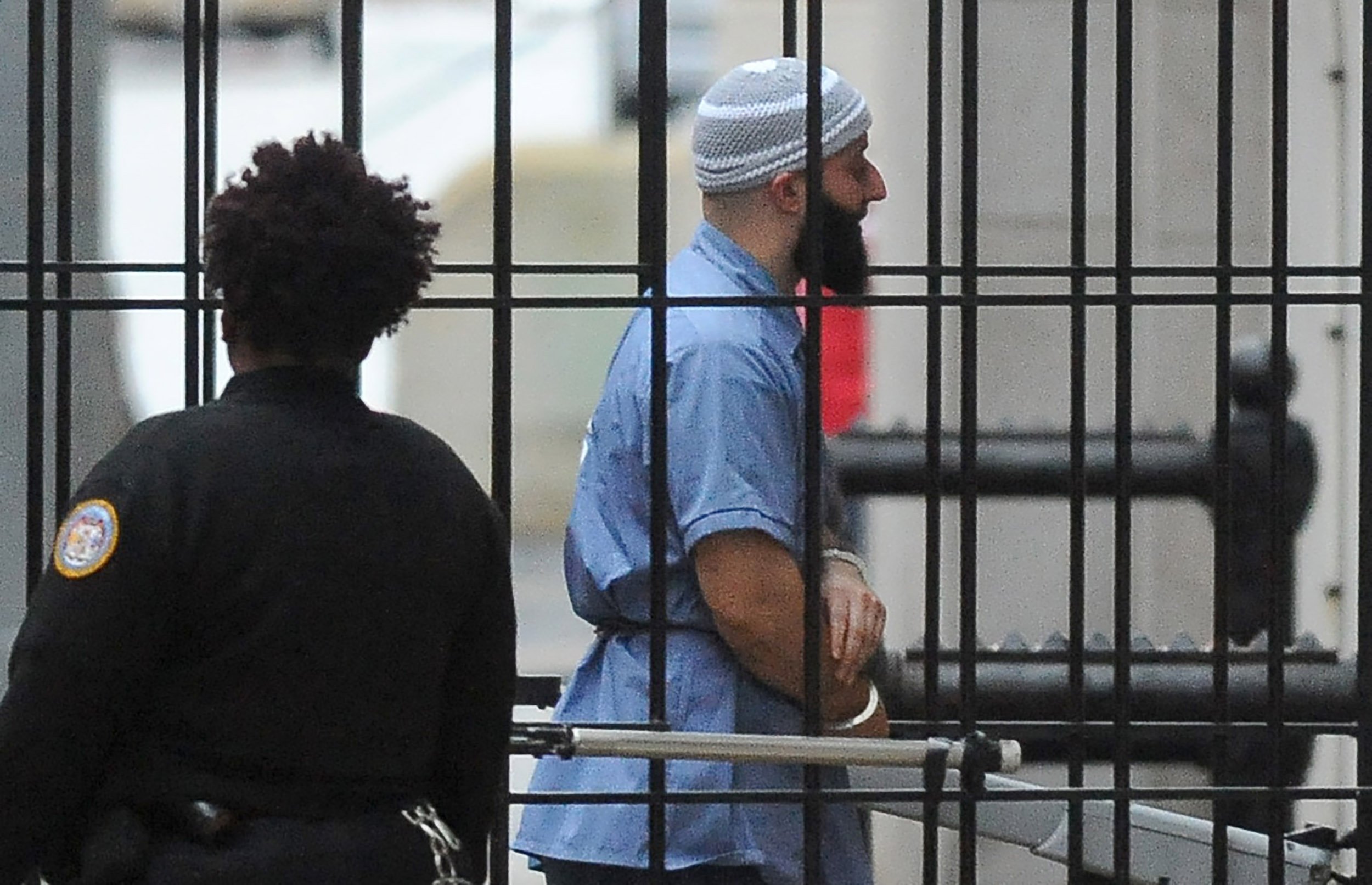 BALTIMORE (Reuters) - An FBI agent on Monday accused lawyers for a convicted murderer of manipulating cell phone records in their bid to win a retrial for the Maryland slaying made famous by the podcast "Serial."
Adnan Syed, 35, is serving a life sentence for the 1999 strangulation of his 18-year-old ex-girlfriend Hae Min Lee. Syed's lawyers are seeking a new trial based on new evidence amid questions about the fairness of the case that were raised by the podcast in late 2014.
During the fourth day of a hearing in Baltimore City Circuit Court, Federal Bureau of Investigation Special Agent Chad Fitzgerald said defense lawyers had shown him "manipulated evidence" of cell phone records when he was on the stand last week.
"I figured out what you were doing. I think you got caught in your game," Fitzgerald said under questioning by defense lawyer Justin Brown.
He also praised the analysis of the records made by AT&T engineer Abe Waranowitz for the original trial.
Fitzgerald testified for the prosecution on Friday that Waranowitz' analysis was accurate in placing Syed at Baltimore's Leakin Park. Lee's body was found there in February 2000.
Syed's defense team has argued that the cell phone evidence was undependable. Waranowitz has filed an affidavit saying he was unaware at the time that outgoing calls were reliable but incoming calls were not.
Lawyers for Syed have contended before Judge Martin Welch that his conviction verdict was unfair, based on inadequate legal counsel, cell phone records and other issues.
Under questioning by Deputy Attorney General Thiru Vignarajah, defense expert and attorney David Irwin on Monday repeated his testimony from last week, saying that Syed's original lawyer, Cristina Gutierrez, had failed to contact a possible alibi witness.
Irwin said that Gutierrez's skills were slipping at the time of the Syed trial. She was later disbarred and died in 2004.
The witness, Asia McClain Chapman, said on the witness stand last week that she spoke with Syed at a library the day that Lee went missing.
Under defense questioning, a security guard at the library who testified anonymously said that he could not recall seeing Syed there that day. Syed's legal team rested its case on Monday.
In a statement released through the Maryland Attorney General's Office on Sunday, Lee's family said that the original trial had shown that Syed was guilty.
"The events of this past week have reopened wounds few can imagine," the family said.