Adnan Syed Update: Defendant in 'Serial' Murder Case to Petition U.S. Supreme Court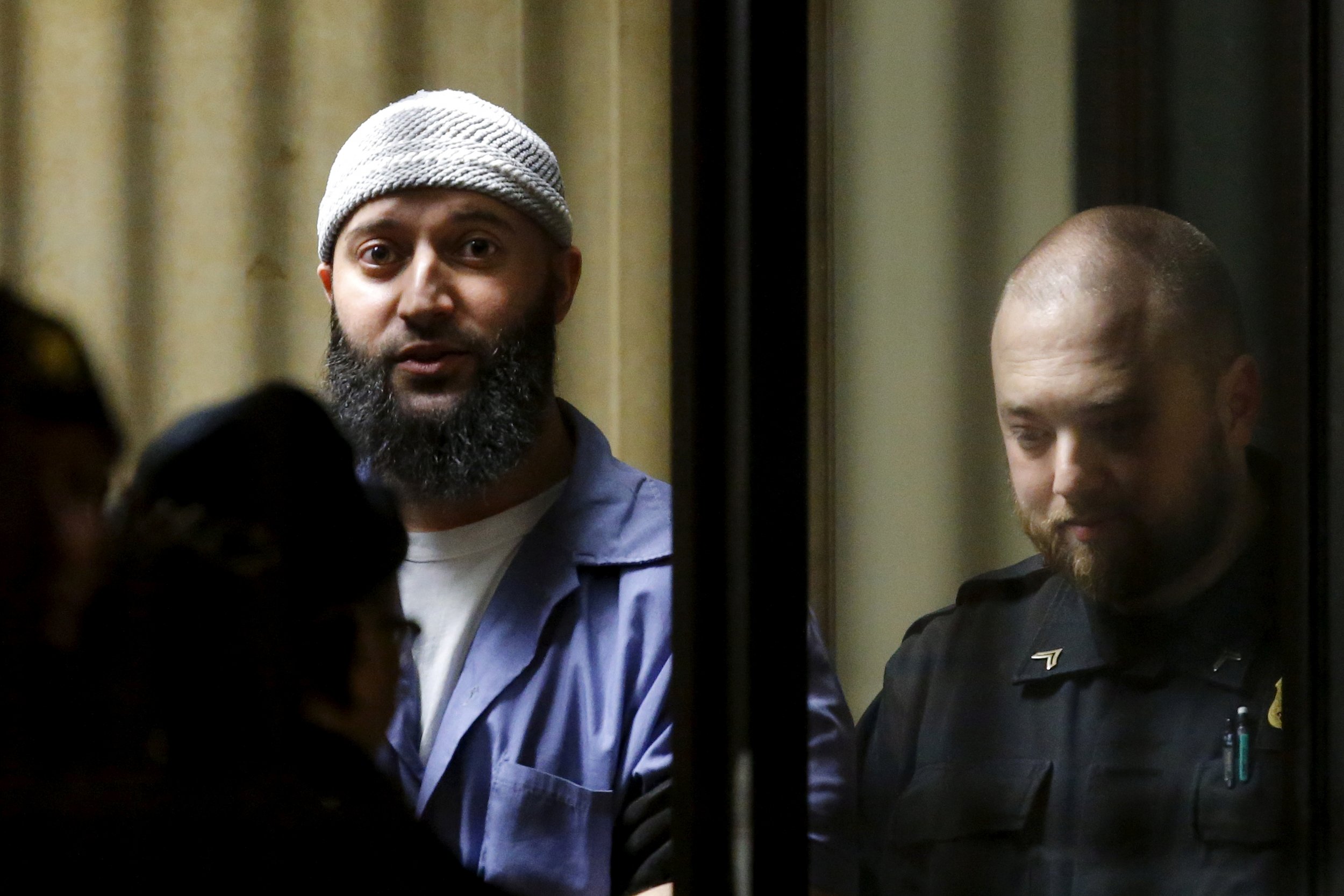 Adnan Syed, whose conviction for murdering his ex-girlfriend gained national attention when it became the subject of the popular Serial podcast, exhausted all his appeals at the state level this week. But Syed's attorney said Friday they now plan to ask the U.S. Supreme Court to review the case.
In March, the Maryland Court of Appeals — the state's highest court — turned down Syed's appeal for a new trial. Last week, he asked the court to reconsider its decision, arguing that the ruling did not agree with what other courts had previously decided in similar matters. However, the Court of Appeals rejected this request Friday night.
According to the Baltimore Sun, Syed's appellate attorney, C. Justin Brown, said after this latest setback that he planned to petition the Supreme Court.
"My heart goes out to my client, who I believe was wrongfully convicted. We will keep fighting for him," Brown said in a statement, per the Sun. "I hope someday we can fix our broken criminal justice system. Today is not that day."
Brown made the intention explicit on Twitter Friday night, writing simply, "We will petition to the Supreme Court."
Syed is in prison for the alleged 1999 murder of his ex-girlfriend and high school classmate, Hae Min-Lee. The case first gained national attention with the 2014 podcast, Serial, which investigated the possibility that Syed had been wrongly convicted and that both police and Syed's original attorneys had not done their jobs properly.
The case has since been covered by other podcasts, such as Undisclosed. Most recently, it was the subject of an HBO documentary series titled The Case Against Adnan Syed, released in March.
Brown's appeal argued that Syed lost the initial 1999 case, in significant part, due to ineffective assistance from his legal counsel. Specifically, they claimed that Syed's original lawyer failed to include key alibi witness, Asia McClain, who said she saw Syed at a library during the time the murder was believed to have taken place.
The Maryland Court of Special Appeals accepted this argument, and in 2018 ordered Syed's conviction to be thrown out. However, prosecutors then appealed to Maryland's highest court, seeking to block that reversal. The prosecutors agreed that Syed's counsel was ineffective, but argued that a better lawyer would not have altered the outcome of his case.
In his request for the state's highest court to reconsider its decision, Syed's legal team argued that the Maryland judges' ruling is out of step with other courts' decisions on similar matters.
"Every other court in the country to have considered the impact of trial counsel's failure to contact this type of alibi witness has concluded that it was prejudicial," claimed Brown. This argument will likely be at the core of Syed's petition to the Supreme Court.
Petitioning the Supreme Court is a long shot with no guarantee the court will ever agree to hear oral arguments. According to SCOTUSblog, the court receives anywhere from 7,000 to 8,000 petitions annually but only hears about 80 of these cases. In nearly every case, when the court denies a petition it does so without providing any comment or explanation.
Amy Berg, the executive producer of The Case Against Adnan Syed, weighed in on courts refusal via a Twitter post last week.
"Haven't heard him so down in 3.5 yrs. He wanted the new trial more than anyone," she wrote. "Hope there will be some developments in #TheCaseAgainstAdnanSyed 4 the sake of clarity. This is our justice system at work."