Adolf Hitler Wins Election in Namibia, Has No Plans for World Domination
A politician named Adolf Hitler has won a regional election in Namibia.
Adolf Hitler Uunona has been elected with 85 percent of the vote for a seat on the regional council in the former German colony, where street names, people and places still have German names. However, Adolf Uunona as he prefers himself to be known, says he wants to assure people that he has no plans for world domination.
He told German tabloid paper Bild: "My father named me after this man. He probably didn't understand what Adolf Hitler stood for. As a child I saw it as a totally normal name. Only as a teenager did I understand that this man wanted to conquer the whole world."
He appears on the election nomination list as Adolf H. Uunona. He won the seat on the ticket of the ruling SWAPO party which has ruled Namibia since independence from apartheid South Africa in 1990. He also said that while his wife calls him Adolf, it would be too late for him to change his name officially.
"The fact I have this name does not mean I want to conquer Oshana," he said, referring to the region where he won the election. It doesn't mean I'm striving for world domination."
He is actually not new to politics, having been a regional councilor for a while, praising a cement company in 2019 for investing more than $1m by sending employees to Germany for training, offering internships and job attachments. He has been a regional councilor for at least 15 years, Namibian electoral records seen by Newsweek show.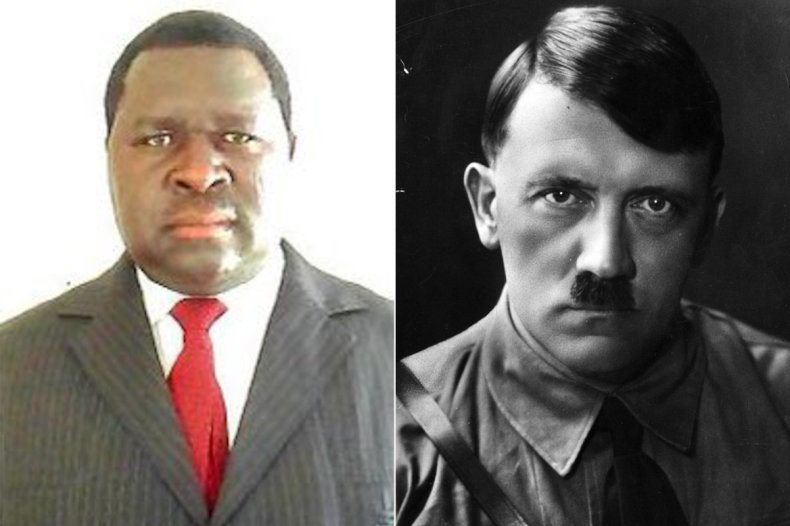 Uunona managed to get 1,196 votes in the election compared to 213 for his opponent, giving him a seat on the regional council.
The SWAPO party which held a two-thirds majority in Parliament from 1994 to 2019, took 57 percent of the votes across the country, a fall on the previous 83 percent it took in the 2015 regional elections.
Namibia was a German colony from 1884, however following the First World War the League of Nations mandated South Africa to administer the territory.
Earlier in 2020, Namibia rejected Germany's offer of compensation for the mass murder of tens of thousands of indigenous people more than a century ago. Between 1904 and 1908 German occupiers almost destroyed the Herero and Nama peoples in what was then known as the colony of German Southwest Africa.
According to some historians, it was the first genocide of the 20th century. There were unconfirmed reports that an offer of €10m ($12.1m) had been made, however Namibia's president, Hage Geingob, said that the offer "for reparations made by the German government ... is not acceptable" and needed to be "revised".
Talks between Germany and Namibia had been ongoing for some time and Ruprecht Polenz, the German government's special envoy for the negotiations, did not deny that his side's offer had been rejected. "What matters is that the negotiations are ongoing, and I am still optimistic that a solution can be found," he said. "Germany wants to live up to its moral and political responsibility."