'I'm Adopted. At 26 I Discovered My Birth Mother Lived 15 Minutes Away From Me'
I grew up in the suburbs of Garland, Texas. We were just a regular, run-of-the-mill, middle class family with two kids, one dog and two parents.
I was a quintessential American child of the '80s. I was told, "you can do and be anything, so now go out into the world and do all the things!" As a child I did everything from ballet to basketball, football and softball. The fact that I'm now living in Nottingham, England—an international entrepreneur and running my own podcast and coaching business, The Simplifiers—feels like a natural evolution of that.
My favorite TV show as a child was Punky Brewster. The main character, Penelope "Punky" Brewster, was a fiercely independent little girl who later on got adopted. I watched this show between the ages of six- and ten-years-old. Little did I know then that I too was adopted.
When I was small, we'd go to church and people would say, "you look just like your dad!" So I had no clue that I wasn't the biological child of my parents.
Until one day, when I was 13-years-old, my older brother Zig came home from college for the weekend. He sat me down at the breakfast table and said, "I bet you $20 that you can't find a picture of Mom pregnant, anywhere."
I just thought, "I could use $20, game on!"
I began to flick through photo albums and I'd see pictures of my mother in 1977, the year I was born, with perfectly coiffed Jane Fonda hair, a tiny little waist, a polyester two-piece suit, and no baby. And then there were pictures immediately after of my mom looking exactly the same, but holding a baby.
I remember thinking,"wait a second, something doesn't add up." At that moment I realised I had been adopted.
It was devastating to find out in that way, but I have forgiven Zig. He was a boy, just 20-years-old. He had recently found out we had been adopted and decided the best thing was to tell me too. But though I have a crystal clear memory of that conversation with my brother, I truly cannot remember the details of confronting my parents.
I do remember that my adoption was always brushed under the carpet. My mom had had infertility issues and my dad was always very protective of her. They also said, "we chose you, and we fought for you." So it was never really spoken of again.
In the state of Texas, you can apply for your adoption records at the age of 18. So I did that, and a couple of months after my 18th birthday, I received photocopies in the mail—the intake forms that my birth mother had filled out and a couple of medical records from the hospital.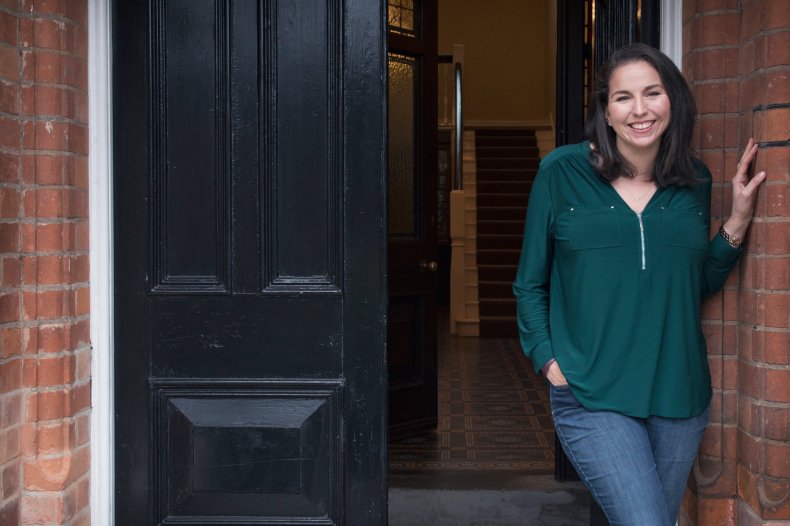 I was adopted through the Gladney Center for Adoption. However, because it was a closed adoption, every pertinent detail had been whited out. All I knew was that in 1977 my birth mother was 19 and my birth father was 23—that he was a professional surfer, and she was an artist.
I received those papers, read them through and then stuck them in a filing cabinet—my proverbial "sticking things under a rug." Then in 2004, when I was 26, I started to think more about my identity and who I was at that stage of my life. I had spent a little time looking for my birth mother over the years, but now I started to think more seriously about it.
I was living in Austin, Texas, and had just started The Simplifiers a year prior as a side hustle. I was working in marketing for a company called Direct Events, I had a steady job and a boyfriend, but I wanted to get some answers.
For example; why do I tan so well in the summertime and never burn? Why does my hair curl like it does on humid days? Or, why do I have certain personality traits?
I had found a support group in Austin, called Adoption Knowledge Affiliates (AKA). I realised there are adopted people like me, there are biological parents and then there are adopted parents. It's a triad.
I went to a few meetings, listened and learned. And then somebody at a meeting mentioned they had found a "search angel" in Washington state who was able to connect them with their birth mother.
The next day, as I was driving to a work meeting, I picked up the phone and called this "search angel." She said to send her over the documents I had and she'd take a look. So I scanned and sent over my adoption records, without thinking much of it.
Then, three or four hours later, I received a voicemail saying "hey Mary, just letting you know that I've found your birth mom and she actually lives about 15 minutes away from you right now. I know what her phone number is, do you want me to reach out to her?"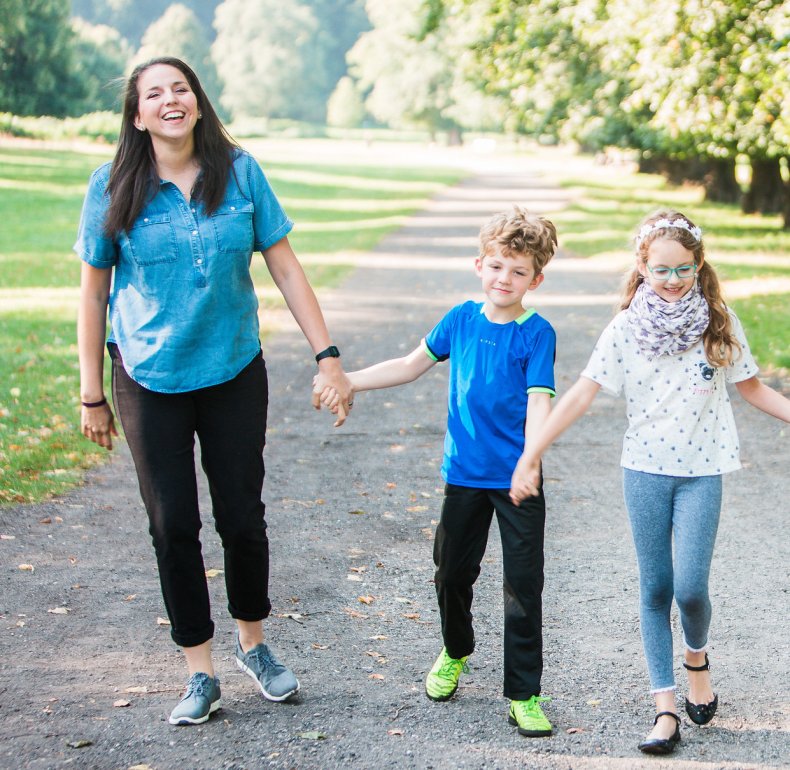 I could not believe it. I was blown away that she lived just 15 minutes away from my workplace. I was born in Fort Worth, Texas, which is 200 miles away from Austin. I had probably been in the same restaurants and grocery stores at the exact same time as my birth mother, without having any clue whatsoever.
My parents are great people and they are my parents, bottom line. I was simply looking for an opportunity to say to my birth parents, "thank you for making such a hard decision. Don't worry, I turned out alright." So that if she or my birth father were looking for answers too, they could have a little peace of mind.
I plucked up the courage and told the "search angel" that I did want to get in contact. I decided to meet up with Polly, my birth mom, in a grocery store parking lot at about 9pm that same evening. I still don't know why I thought that was a good idea! I had my boyfriend at the time with me and I remember meeting her and hugging her—there were lots of tears.
We connected that night and it was amazing and wonderful—I certainly got a lot of answers. I'm 5ft 10in with curly hair and I have broad shoulders, and here was a woman who looked a lot like me but was Mexican-American and 5ft 2in. We had the same type of hair, the same smile and the same bubbly energy.
It turns out she and Dave, my birth father, were just friends having a good time at a New Year's Eve party, and one thing led to another.
We stayed in contact for between six months and a year, but I think something that had been very clear in my heart before all this; I was not looking for a replacement mother, or replacement parents. My motivation was to understand my identity and my physical genes.
I think living in the same city as my birth mom was a little bit too much. And heartbreakingly, she was also an unpredictable person. So, I began to feel like it was time to place a boundary between us. I did also connect with Dave, who lived in North Carolina, and I kept in contact with him for a time because the distance made it feel more manageable.
Perhaps if my birth mom had lived in a different city, I would have stayed in contact. But I have a deep respect for my parents and I didn't want my mother to feel like she was being replaced.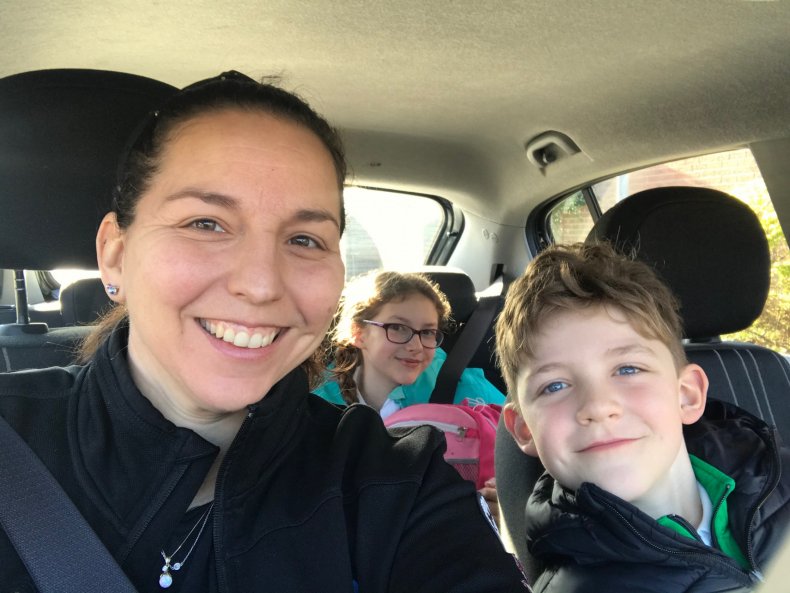 I am now married and my daughter was born in 2008. We then had a son in 2010. Something that has stuck with me is that I was born on September 24, but my medical records show that I didn't actually leave the hospital until October 7. It makes my heart very sad to think that this little baby was in a hospital for two weeks without anybody really holding her. So as a mother, physical touch and being close to my babies—no matter their age—has always been very important to me.
We also don't put things under the rug, we talk about our feelings. Maybe I go a little overboard, but I really talk about emotional intelligence and aim to equip my children with the tools to deal with hard things.
I don't keep secrets from my children, we talk about hard things out in the open. I can't change my parents or how they handled the issue of my adoption, but what I can change is me and how I behave as a parent. And that means that any brokenness stops here, with me.
I was never particularly close with my mom as a child. She was not that kind of person. But she had major spinal surgery 18 months ago that went horribly wrong. And so I was there in Dallas, Texas for that, sitting by my mother's bedside in the Intensive Care Unit for weeks. She was on a ventilator machine and I was holding her hand for hours on end. It's amazing what you can heal even without words.
I began thinking, is this issue of how they dealt with my adoption really an anchor I need to hold on to? Can I heal my relationship with my mother? And that has certainly happened.
At this point, nearly 30 years later, the issue of my adoption is no longer a wound—it's more of a scar. It has been a journey.
Mary Baird-Wilcock is a business coach, podcaster, online educator, professional speaker for The Simplifiers and an alright mom. Whilst her cat tolerates her, others know that she has one aim in life—to help people simplify their lives. She is living in Nottingham, England.
The views expressed in this article are the writer's own.
As told to Jenny Haward.