An Indiana couple have been charged with felony child neglect after abandoning their 11-year-old daughter in a rented apartment in 2013. But the pair insist the "child" was actually a 22-year-old woman.
In 2010, Kristine Barnett and her now-ex, Michael, adopted an 8-year-old from Ukraine who had come to the United States two years earlier. Because the girl lacked a birth certificate, the Barnetts visited multiple doctors to determine her age, which was determined to be between 8 and 10.
The girl reportedly also had spondyloepiphyseal, a bone-growth disorder that manifests in dwarfism and abnormal skeletal development.
Kristine is the author of The Spark, a memoir about raising her son, Jake, a severely autistic boy who was thought to be incapable of speech or social interaction. Barnett tutored him at home and brought out his incredible mental gifts, and Jake eventually enrolled at Purdue University at the age of 12.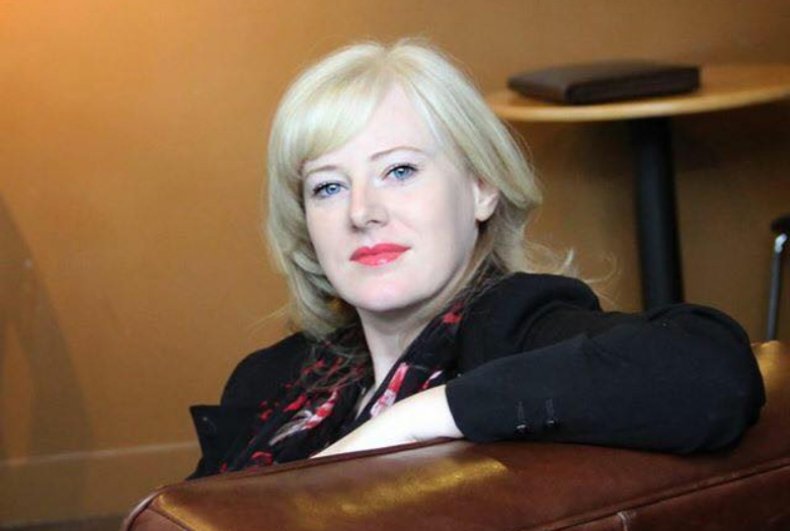 The situation with her daughter was less pleasant: Kristine told WISH-TV the adoption was a "scam"—and that the girl was a "diagnosed psychopath and sociopath" who subtracted more than a decade from her birthday and "made a career of perpetuating her age facade."
She provided the station with a letter, allegedly from a doctor, stating that her daughter had the teeth and secondary sexual characteristics of an adult woman, not a child. The letter also claims that the girl had been committed to a psychiatric hospital in 2012 and diagnosed with sociopathic personality disorder, and began to admit she was over 18.
That same year, the Barnetts appeared in Indiana probate court and had the girl's legal age changed to 22. Also in 2012, Jake's gifts began to draw more public attention, with a segment on 60 Minutes. He was eventuallu accepted to the prestigious Perimeter Institute for Theoretical Physics in Ontario.
According to a September 2013 article the Indianapolis Star, the Barnetts moved from Indianapolis to Canada that summer, bringing Jacob and his younger brothers, Wes and Ethan, with them.
The adopted daughter is not mentioned, but according to court records, in July of that year, the Barnetts rented an apartment for her in Lafayette, Indiana, and left her there.
But Michael has told police he always believed that the child was a minor and that his ex-wife had coached her to tell people that she was older.
Michael claimed that he and his wife paid the rent on the apartment but sent their daughter no other financial support and she was ultimately evicted in 2014. It unknown what happened to her after that, but a source in law enforcement told WLFI that neighbors "took her under their wing."
It is unknown where she is currently.
In March 2016, another couple petitioned to become legal guardians for the girl, causing the Barnetts to file an objection, which they withdrew in 2018.
Charges against the Barnetts were filed on September 11 but as of press time neither had been taken into custody.