'We Adopted Our Teenage Son Via Zoom, a Month After Our Family Home Burned Down'
My husband Paul and I met online 17 years ago. I drove three hours to meet him for our first date—it was kind of love at first sight. We dated for two weeks and I relocated to Knoxville, Tennessee and moved in with him.
Paul's 67 and I'm 39, but we work together well—I'm very outgoing and he's kind of laid back. We got married a month after same-sex marriage was legalized in Tennessee in 2015.
I've always liked kids, but I liked other people's kids more than I wanted my own. And Paul was married before we met—he has three wonderful kids, and we have six grandkids. They call me GranChad.
Two or three years into our relationship, we talked about adoption, but at the time it wasn't the right fit. Then, about 18 months ago, Paul saw an interview with a kid in Oklahoma who was wanting his forever family. It kind of planted a seed and that's when we started the whole process. We did our training to be foster parents as soon as we could, at that time it was called Parents as Tender Healers (PATH) training, now it's TN-KEY.
We were called about Michael, he had a history and had run away before, but we were told it was going to be a great fit.
You could just see in his eyes that he wanted someone to love him. He was such a nice, gentle, broken kid when he arrived. I describe Michael as an onion, as we peel back the layers, and layer by layer we get a little bit more of him. We've seen his personality change, and there was first time he told us he loved us, and the first time he called us Dad. The difference we saw in him in six months was day and night.
We had a plaque made that said "Home Sweet Home" and it had Paul, Michael and Chad engraved onto it, and it meant a lot to him. Little things show him that this is his house too—we got him a kingsize bed and we let him decorate his room how he wanted to.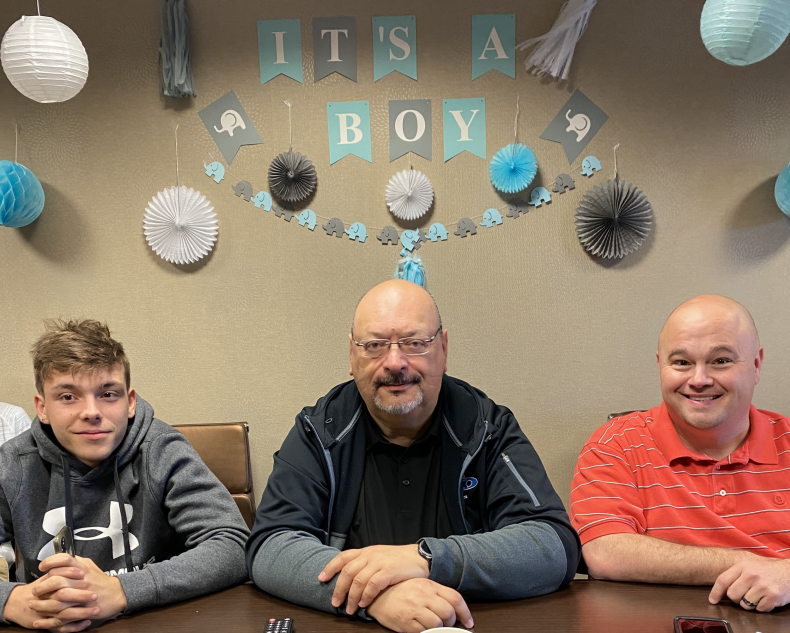 Paul and I are University of Tennessee football fans, and we travel to a lot of games. We were able to take Michael on his first airplane flight when we got permission from the state to take him to a game in Florida. It was great to see the look in his eyes being on an airplane for the first time—he loved it. Even though he turned 17-years-old while with us, there are still memories he hasn't had the opportunity to make.
Michael had been with us for about a month when he asked us to adopt him—that was emotional and amazing. We knew we loved him, but we never wanted to be the one to ask a question like that because we didn't want a kid to feel pressured. When he asked us, we said that we would love to.
Once you have a foster child in your home, you have to wait 6 months in Tennessee to be able to adopt them. So we were all counting down the days, excited for Michael to officially be our son. And then the COVID-19 pandemic hit and we were worried sick about what was going to happen.
Then our house burned down on April 3. We had gone fishing, and we got a call from our neighbor across the street. We drove back, turned the corner towards our house and we saw the smoke coming off the mountain where our house is. We lost everything we had, except for the clothes we had on.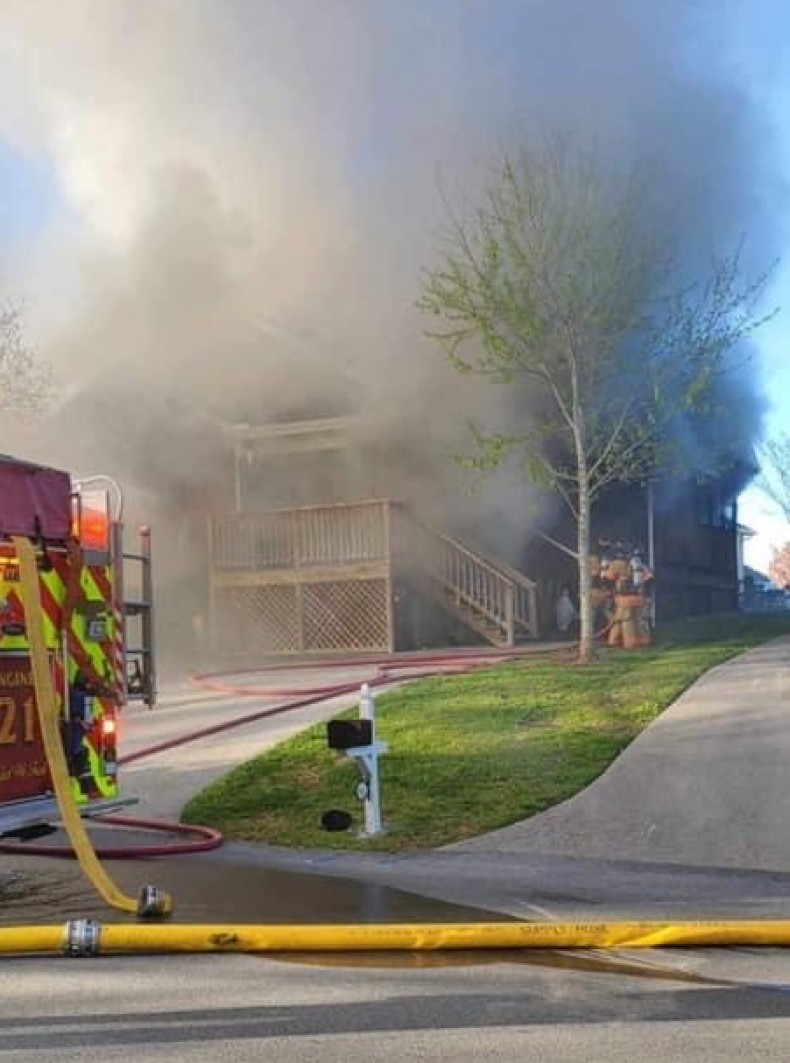 It was absolutely horrible, and horrible timing. I had been laid off just a few weeks before due to COVID-19—although I'm back at work in the same job now—and we were coming up to the adoption. We had to reassure Michael that we weren't going anywhere. It made us stronger and showed Michael that we can get through anything together, and there's nothing too big that we can't handle.
We got a call from our adoption lawyer one day in April saying that if the adoption courts are not open we could do it via Zoom, or wait. So we chose to do the adoption via Zoom. We had over 80 people online, it was the largest Zoom adoption the judge said she had done so far. We were allowed ten people in person—people who were close to us, important to us and who supported us. Michael's aunt was there—his mom having passed in 2012—as an extension of his mom.
When the judge told us we were Michael's parents and that he will forever be known as Michael Anthony Cruze-Beanblossom, and began the finalisation, I started getting teary. Then the judge says congratulations, and you're like, "gosh I have a kid!" It was amazing. Michael was adopted six months and one day after he came to live with us.
Growing up a kid in Tennessee who was gay, in a very rural town that was kind of backwards, I never thought I would have a kid. I never thought I would actually be married. We've been married for five years now, so that's become normal. But to have a kid—it still feels surreal.
But this has never been about Paul and I, this has always been about Michael and the other kids that are out there. We hope our story may help other teenage kids get adopted. It's not about us, or our sexuality, it's about helping kids and giving them what they need.
Chad W. Beanblossom works in ticketing and reservations for World Choice Investments, owned by Dolly Parton, in Pigeon Forge, Tennessee. A native Tennessean and alumnus of the University of Tennessee, he resides in Pigeon Forge with his husband, Paul, of 17 years, their son Michael, and the family's 9-year-old boxer lab, Diesel.
All views expressed in this article are the writer's own.
As told to Jenny Haward