Adorable Dog Carried Away by an Eagle Is Reunited With Family Miles From Home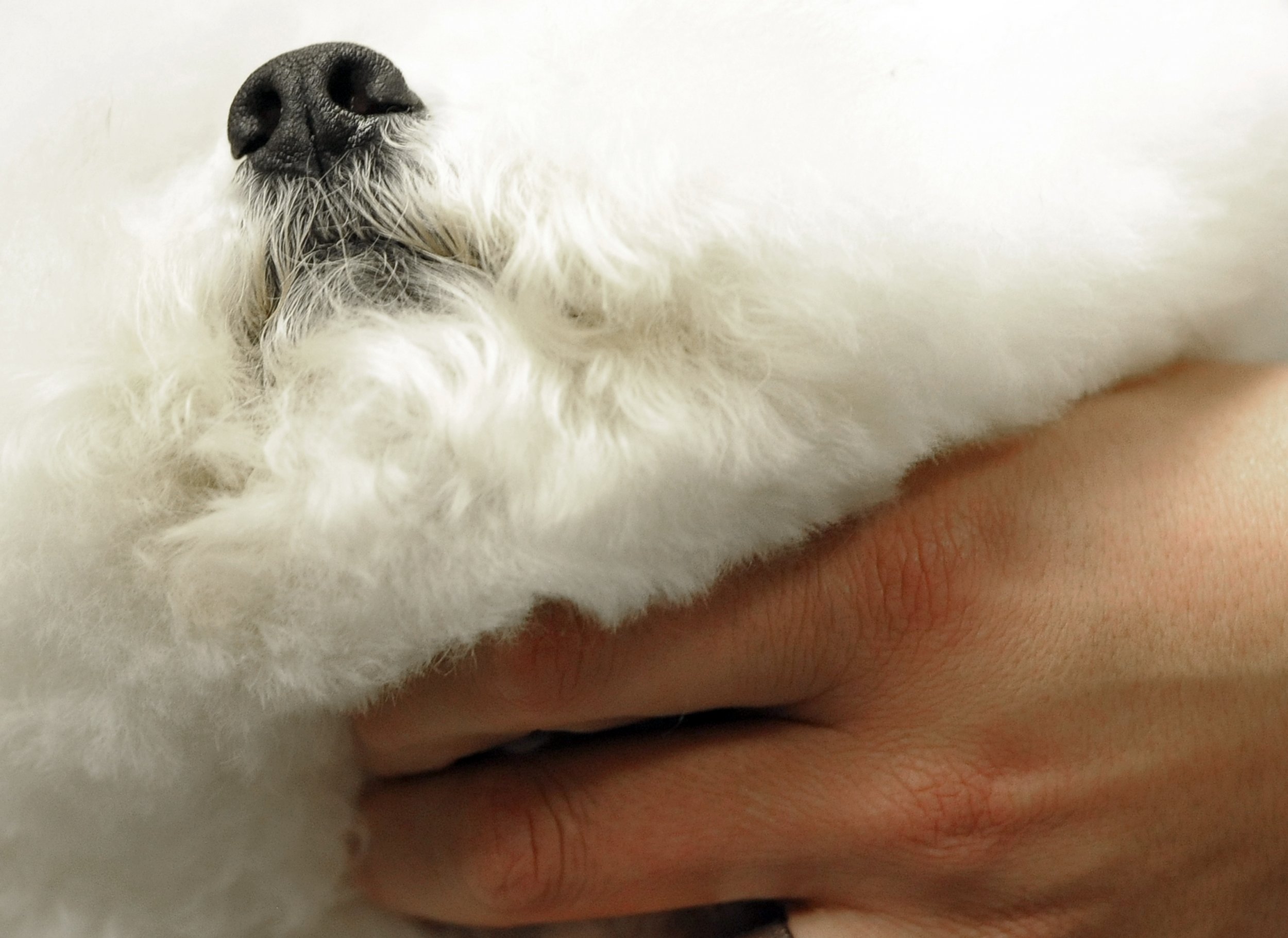 A brave dog snatched away by an eagle in eastern Pennsylvania was finally reunited with her family on Tuesday, after being carried for miles.
Zoey—a white, eight-pound bichon frisé—was outside in her family's yard when the massive bird came from up above and flew off with her, Associated Press reports.
"The bird was holding onto the dog. There was flapping of wings and then it was gone," Felipe Rodriguez, who witnessed the eagle take his sister's dog, told the AP.
Rodriguez was home alone at his sister's house when he heard a loud shriek that made him jump up and investigate what was going on. Sure enough, the noise turned out to be seven-year-old Zoey. Upon his sister's return home, he shared the devastating news that one of their four dogs was gone. The family then immediately turned to Facebook to call on the help of the public.
Monica Newhard, Zoey's owner, didn't have much hope, but was wishing she'd at least find Zoey's body so she could bury her.
"Never were we looking or ever thinking that our dog would be alive. It was dead, you know?" Newhard told WFMZ-TV, a local news station.
Luckily, their Facebook post—showcasing a photo of Zoey—worked. A couple of hours later, a woman named Christina Hartman, who didn't know the Newhard family, came across a "frozen, hardly moving" dog with "icicles hanging from all over" on the side of the road, four miles from where she had gone missing.
Related: Frigid Temperatures Are Causing Iguanas in Florida To Fall From Trees
Hartman brought Zoey home, warmed her up, and fed her before getting in touch with her owners.
"I said, 'It's a miracle! I have your dog!'" Hartman told the AP.
Both Hartman and Newhard began to cry after bringing Zoey safely home with only a few bruises.
"People are good, there is good in this world. With everything going on in this world, you think no, there's not. And there really is," Newhard told WFMZ-TV.
Newhard went on to apologize after some people accused her of neglect.
"I am so grateful to everyone. I would however like to let everyone know that I am so sorry I was not at the house to protector Zoey," she wrote in a Facebook post. "It seems a few people have thought of me as a very neglectful pet owner. That really is not the case. I love my babies more than anything."