These Adorable Dog Photographer of the Year Pictures Will Light Up Your Day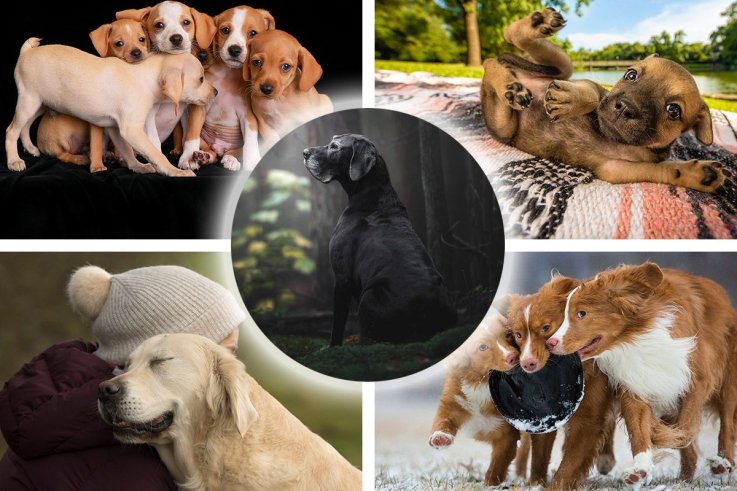 Whether you love dogs or are simply having a bad day, these photos from the U.K. Kennel Club's annual Dog Photographer of the Year Competition are guaranteed to lift your spirits.
The contest, which features dogs from everywhere from Russia to South Africa, has 10 categories, including Portrait, Man's Best Friend, Dogs At Play, Dogs At Work, Puppy, Assistance Dogs and Rescue Dogs.
The overall competition winner was Monica van der Maden from the Netherlands, for her image of Noa the Great Dane sitting under a shaft of light in a forest, glazing into the distance as if lost in thought.
"I always try to capture the image of a dog in a way that you can see the emotion in their eyes," said van der Maden. "When I took this picture in the forest early one morning, Noa looked at her owner and you could feel the love between them." She will receive an original oil painting of her image as a prize.
Other winners depict Lili, a pomeranian, attempting to bite a bubble which is bigger than her own head; a studio portrait of a dewy-eyed three-month-old Italian greyhound; and three flat-coated retrievers all wrestling to catch the same frisbee in the snow.
Aside from the cute factor, the competition honored dog's service to humans. Dean Mortimer from the U.K. captured German shepherd, Rocko, comforting his ex-soldier owner who suffers from PTSD. A number of working dogs and assistance dogs were honored.
Human devotion to all of dogkind was also on display. Sonya Kolb from New Jersey won the Rescue Dog award for her portrait of a rescued Labrador, snoozing with a furrowed brow in between his new owners.