ICU Grandpa Goes Viral for Cuddling Babies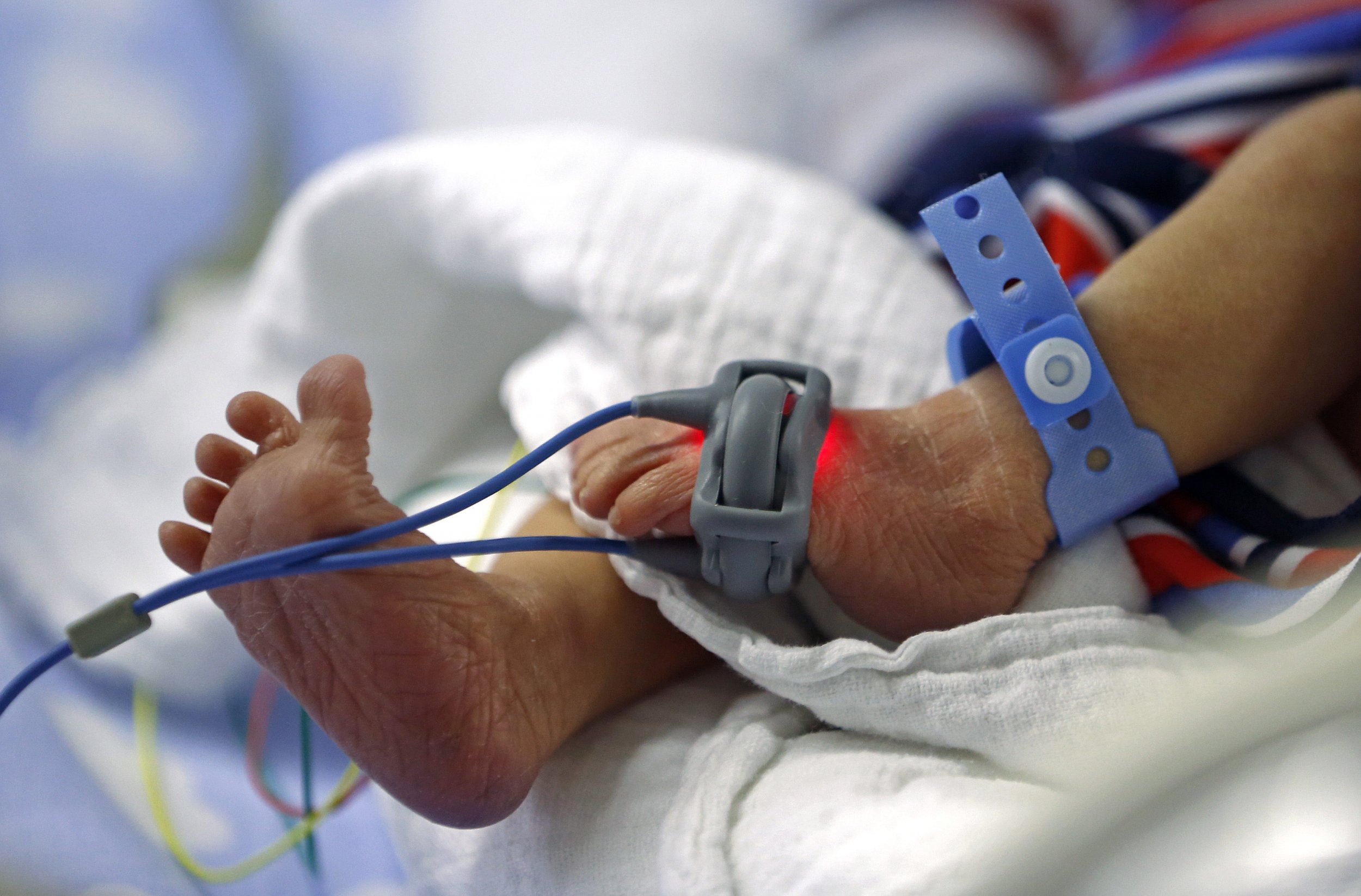 An Atlanta-based grandfather has gone viral for for a heart-warming reason—cuddling babies. Over the past 12 years years David Deutchman has visited the Children's Healthcare of Atlanta to show the tiny babies, born prematurely, some affection.
In a recent Facebook post shared by the hospital, Deutchman is seen cheerfully smiling while holding Logan—a premature baby born at just 25 weeks.
"They call him the ICU Grandpa. On Tuesdays, he visits the PICU to hold babies whose parents can't be with them that day. On Thursdays, he makes rounds in the NICU," the posts said.
Logan's mother, MaryBeth Brulette, has been back and forth between the hospital and her home for about six weeks. She drives two hours each way to take care of Logan's big sister and then back to Children's Healthcare of Atlanta to see him.
"Every morning I get here as soon as I can, but I'm always anxious that he's alone, and he's missing Mommy," Brulette told 11Alive, the NBC-affiliate in Atlanta.
She said she typically finds Logan resting in the NICU, but this week she walked in to find a pleasant surprise.
"When I saw Grandpa, I of course started crying. Because it was so precious and he was so cozy in his arms and Grandpa was just as happy as can be, as if it was his own grandchild," she told the channel.
Deutchman visits the hopsital in order to stay with the babies while their parents are unable to, while fetching food, showering or, like Brulette, looking after other children.
ICU Grandpa has stole thousands of hearts across the internet, as the post about him has been shared more than 56,000 times and received more than 8,000 comments. But, not everyone understands his love for his role as a volunteer cuddler.
"Some of my guy friends ask me what I do here. I tell them I hold babies," Deutchman said in a video published by Children's Healthcare. "Sometimes I get puked on, I get peed on. It's great."
"They say, 'Why would you do that?' They just don't get it, the kind of reward you can get from holding a baby like this," he added.
It's the best job he's ever had, he told 11Alive.
People inspired by Deutchman can follow in his footsteps. Other hospitals across the country offer programs that give volunteers the opportunity to show newborns a little extra TLC.
"Research has shown that the care that Cuddlers give to babies helps lead to shorter hospital stays, quicker weight gain and improvement in development," New York-Presbyterian Brooklyn Methodist Hospital writes on their website.
Other hospitals have implemented volunteer cuddling programs for babies suffering from opiod withdrawal. According to medical staff speaking to the BBC, human touch can soothe the babies in pain and reduce the medication and time in hospital the babies need.