Toddlers to Tiaras: 25 Adorable Photos of Young Royals
Royal childhoods are like no other. But any service that awaits is not visible on the happy faces of young princes and princesses.
Queen Elizabeth II and her family got to enjoy growing up in palaces and castles with picturesque gardens.
The queen and her immediate family spend holidays on her 50,000 acre Balmoral estate in Aberdeenshire, Scotland, each August and September, and ordinarily spend Christmas at Sandringham, in Norfolk, in the east of England.
Here are some adorable photos of young royals finding their way in the world.
Prince William and Prince Harry
The royal brothers relationship may have been blown apart by a royal rift in adult life but they grew up side by side, raised in the nursery at Kensington Palace in London.
They enjoyed skiing holidays with their mother, Princess Diana, often in Scotland.
Diana—a former kindergarten assistant—played a very hands on role in their upbringing, compared to the Queen's role in raising Prince Charles, according to the heir himself.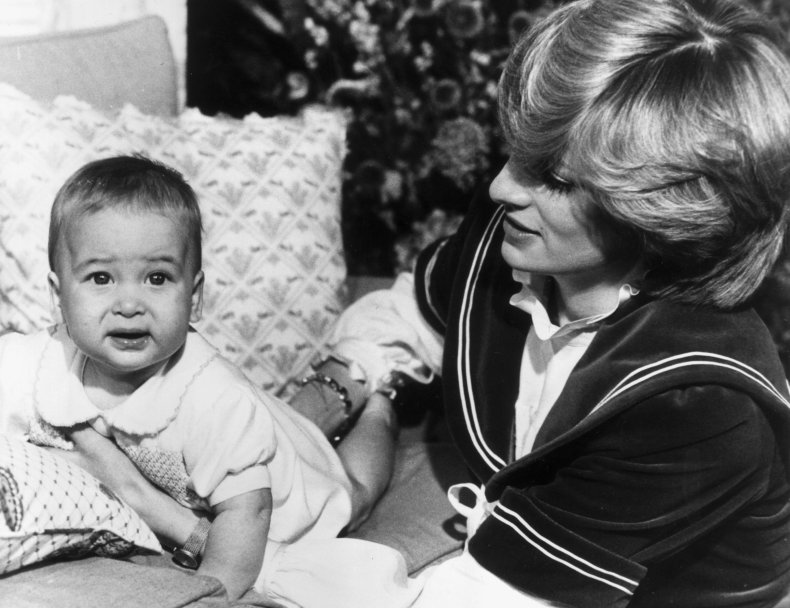 Prince William recently told of his affection for Scotland, built in part during summer holidays.
He said: "My childhood was full of holidays having fun in the fresh air and swimming in lochs, family barbeques with my grandfather in command, and yes—the odd midge."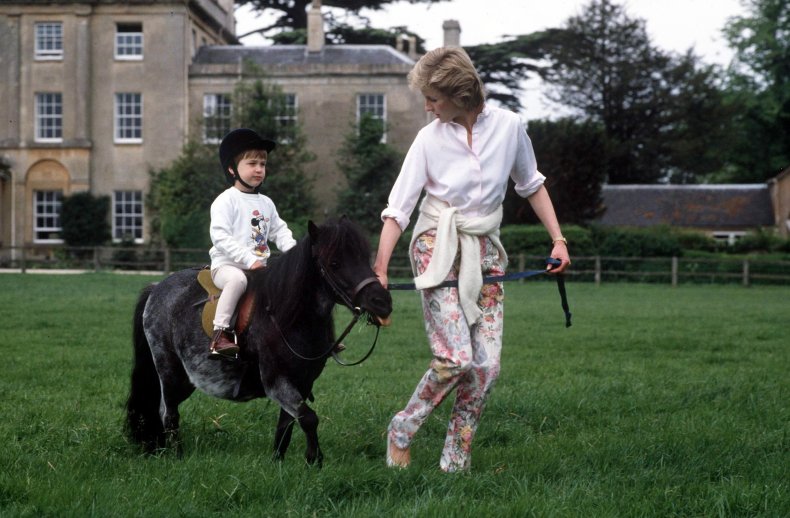 However, Prince Harry paints a different picture of their upbringing, also remembering harassment by the paparazzi.
He told Oprah Winfrey in March he preferred the relative freedom of California, despite a series of run ins with U.S. picture agencies, when raising his own son, Archie.
He said: "I guess the highlight for me is sticking him on the back of a bicycle in his little baby seat and taking him on bike rides, which is something I was never able to do when I was young."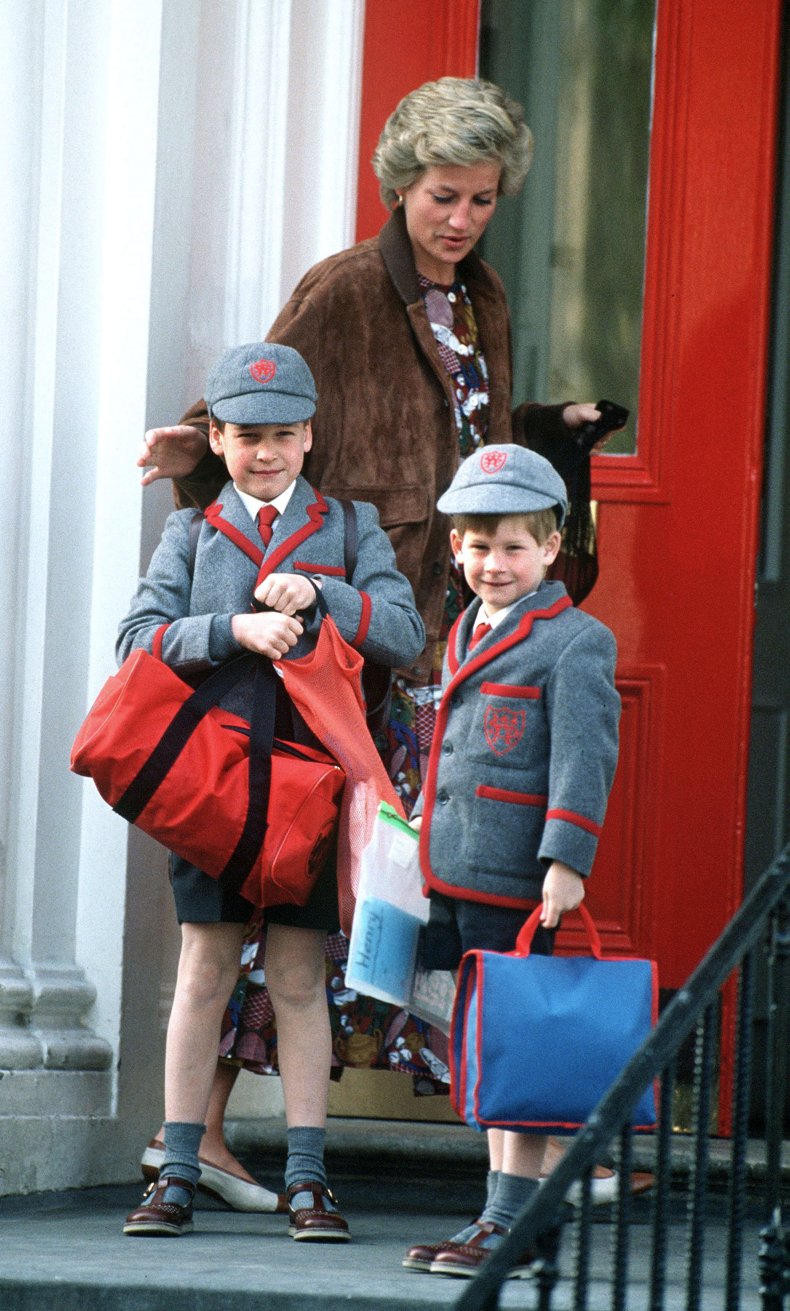 In May, Harry told The Me You Can't See,his Apple TV docuseries: "Unfortunately, when I think about my mum, the first thing that comes to mind is always the same one, over and over again.
"Strapped in the car, seatbelt across, with my brother in the car as well, and my mother driving, being chased by 3, 4, 5 mopeds with paparazzi on, and she was always unable to drive because of tears. There was no protection."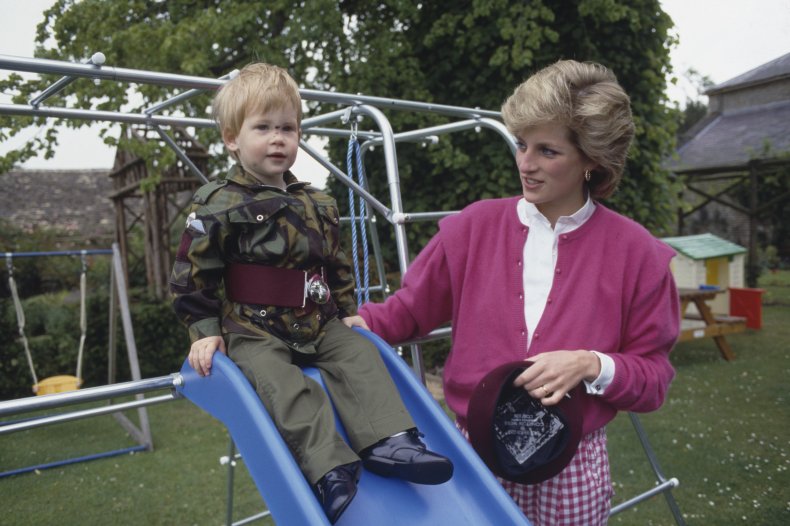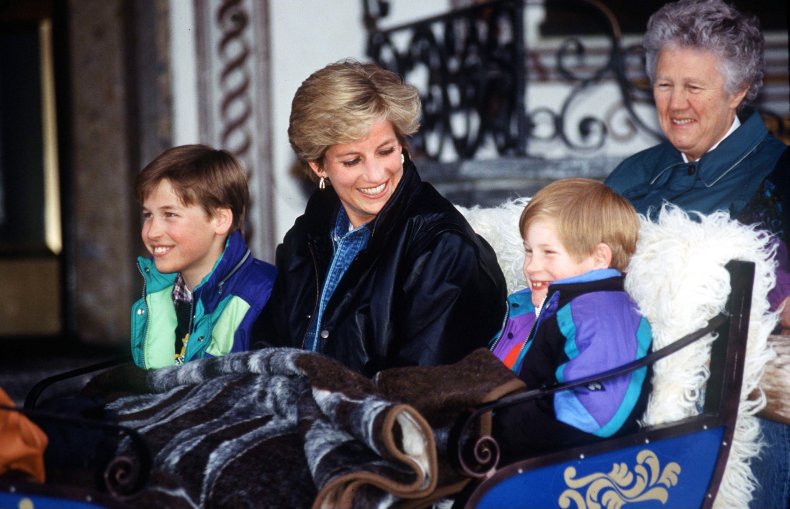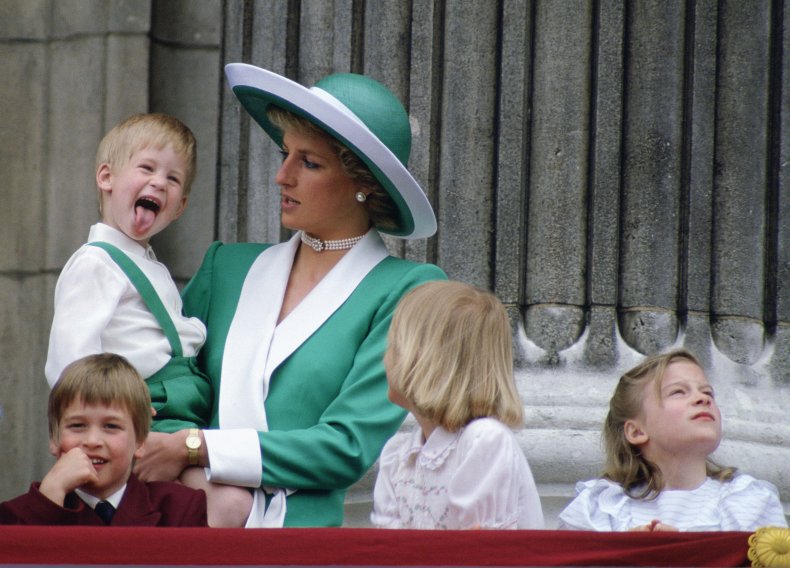 Queen Elizabeth II
Elizabeth was not originally destined to be queen and for the first 10 years of her life was brought up as though she would be on the royal substitutes bench.
Her parents were the Duke and Duchess of York, her father was the "spare" whose role was merely to be on standby should the unthinkable happen and Britain lose a king.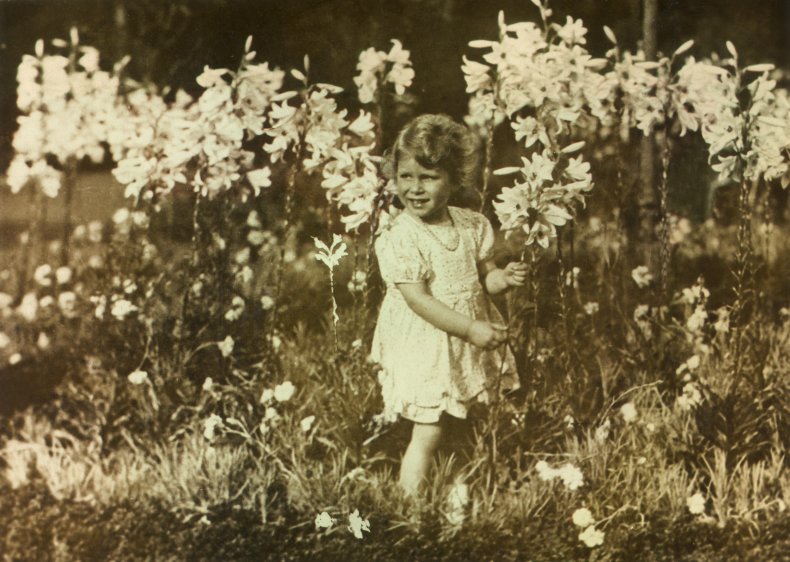 However, the unthinkable did happen in 1936 when Edward VIII abdicated in order to marry Wallis Simpson, an American divorcee.
Princess Elizabeth had been living in a house in the upmarket Mayfair area of London but would instead spend the rest of her life in palaces and castles.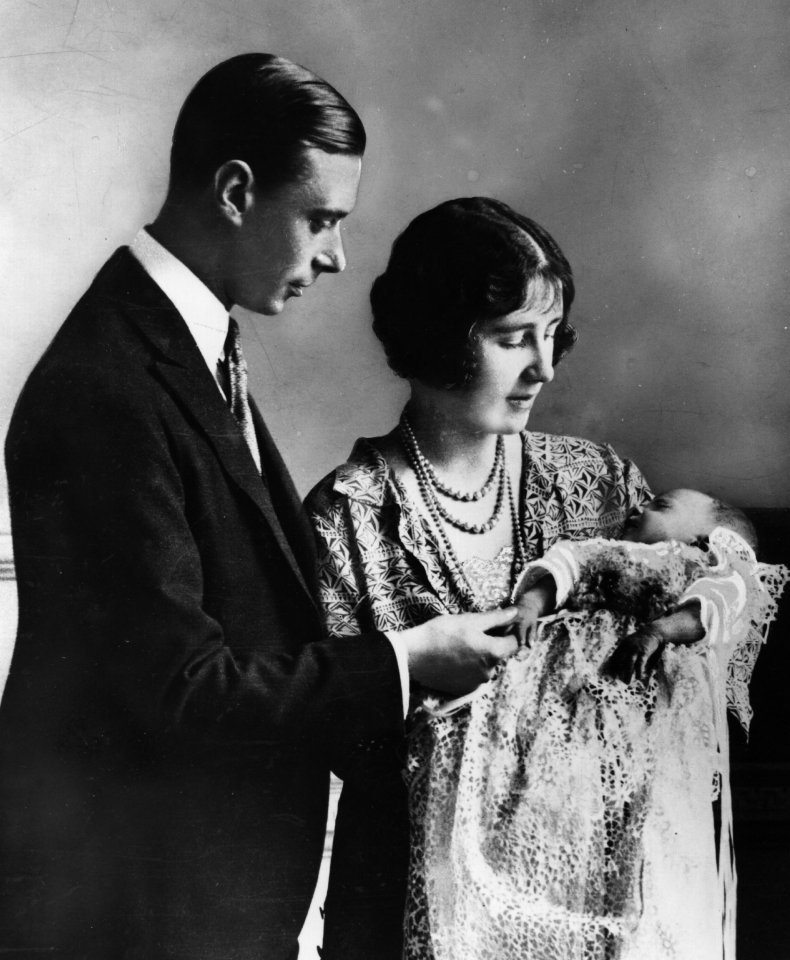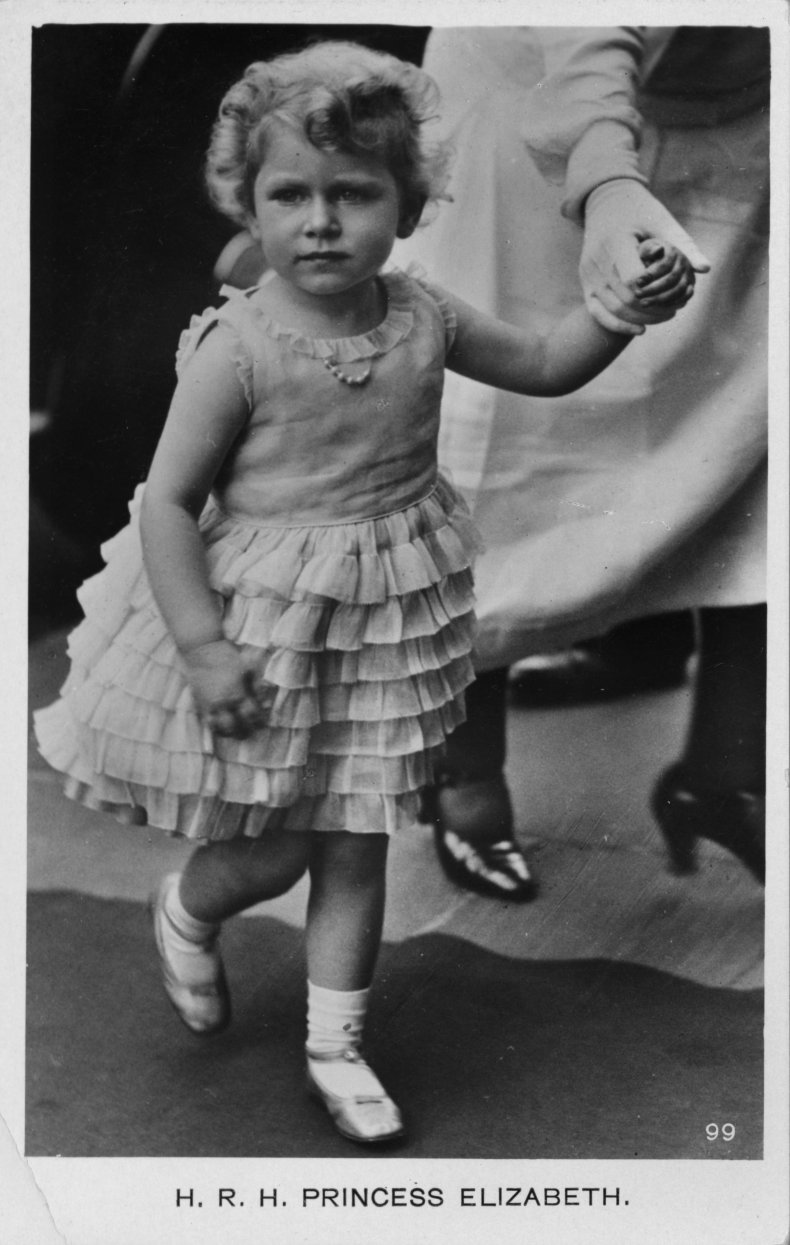 Just three years before the world slid into war, her father became king amid turmoil the likes of which the royal family has not seen since.
And the young princess was ultimately told that she too would one day take the throne when her father passed away.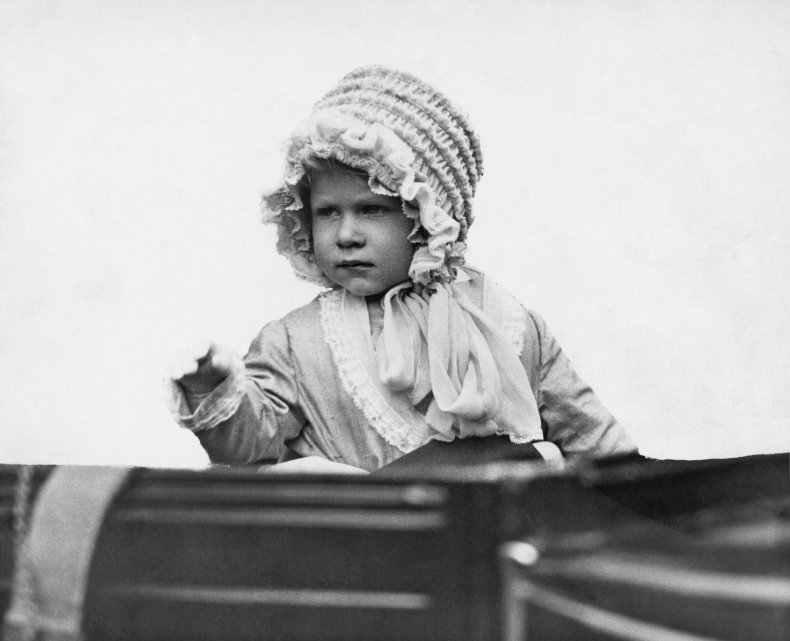 When World War Two broke out the future monarch, together with sister Princess Margaret, was taken from Buckingham Palace in central London, where her parents continued to live during the week, to the relative safety of Windsor Castle, in the Berkshire countryside.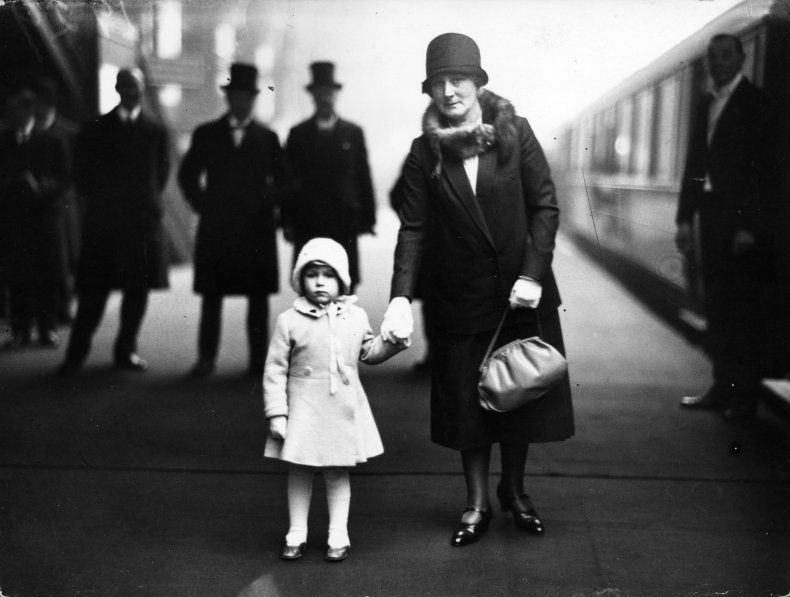 Elizabeth made her first public speech over the radio aged just 14. It was broadcast across the world, including in America, in October 1940.
Then-Princess Elizabeth said: "Thousands of you in this country have had to leave your homes and be separated from your fathers and mothers.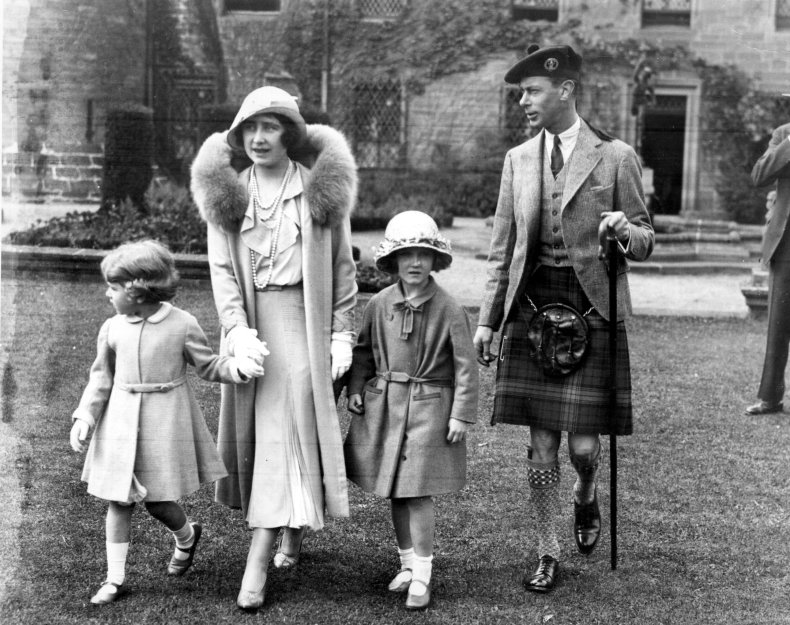 "My sister—Margaret Rose—and I feel so much for you, as we know from experience what it means to be away from those we love most of all.
"To you, living in new surroundings, we send a message of true sympathy; and at the same time we would like to thank the kind people who have welcomed you to their homes in the country."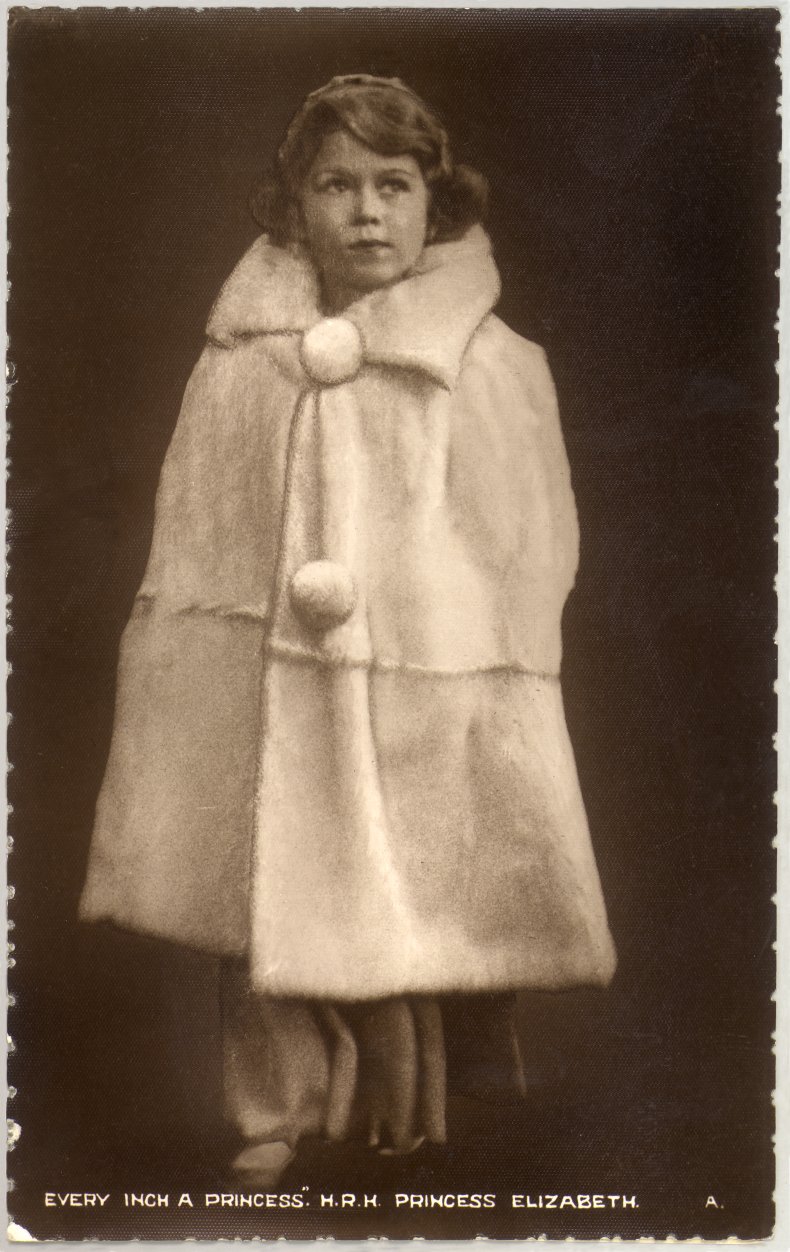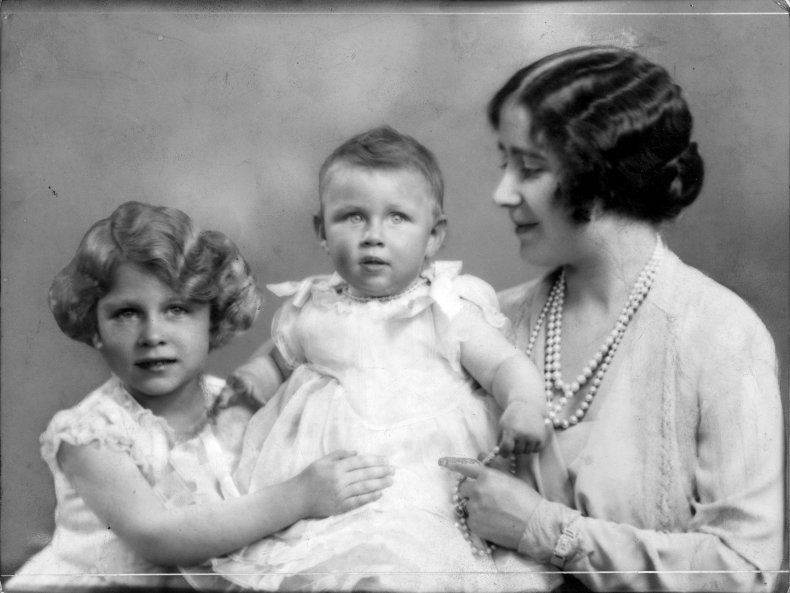 Prince George, Princess Charlotte and Prince Louis
Kate Middleton gave birth to her first child, Prince George, in July 2013, and as a direct heir to the throne he immediately flew up the line of succession, bumping Prince Andrew and Prince Harry out of the way.
The third-in-line attends Thomas' school, in Battersea, South London, which costs £17,604 ($24,606) a year.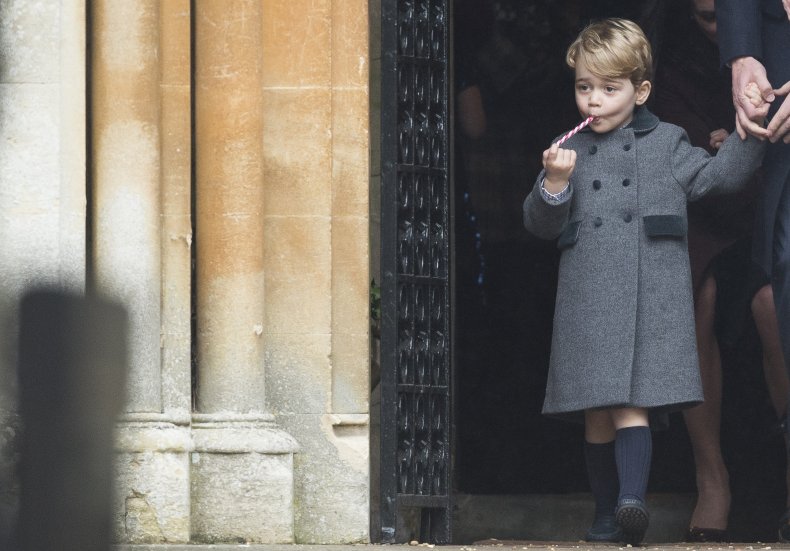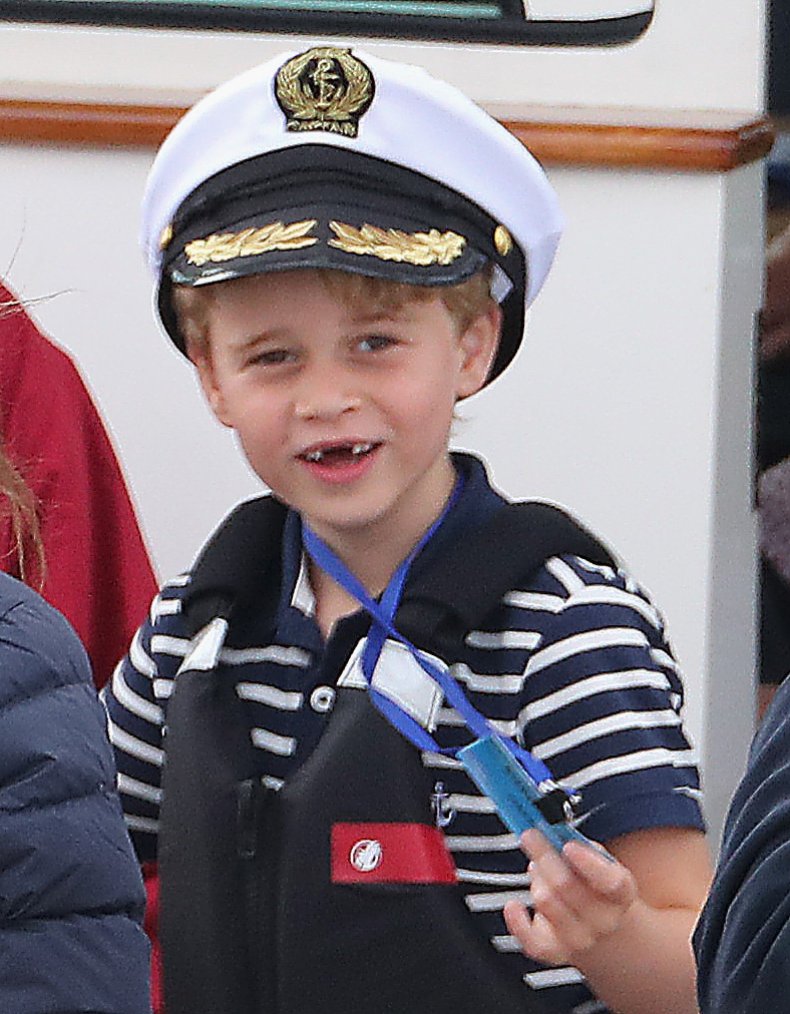 Students at the school are reportedly encouraged not to have best friends in order to help boost inclusivity.
"It's a really great little school actually for the reasons I think that it really focuses on kindness, it's a really big thing in that school and the pastoral care is amazing," journalist Jane Moore told British TV show Loose Women in 2017.
"There's a policy that if your child is having a party, unless every child in the class is invited you don't give out the invites in class, which I think is quite a good thing as you don't feel excluded."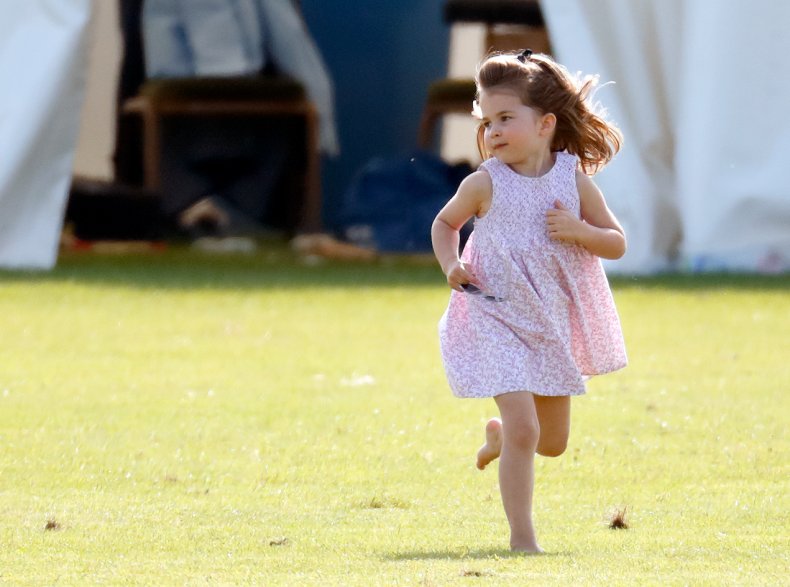 However, during the pandemic the Cambridge children were taken out of school and nursery just like every other child in Britain.
They spent lockdown at their parents' country retreat, Anmer Hall, where they helped deliver food parcels and took part in "Clap for Carers."
The tradition saw Brits lean out of windows or stand on doorsteps to applaud the NHS during the U.K.'s first lockdown.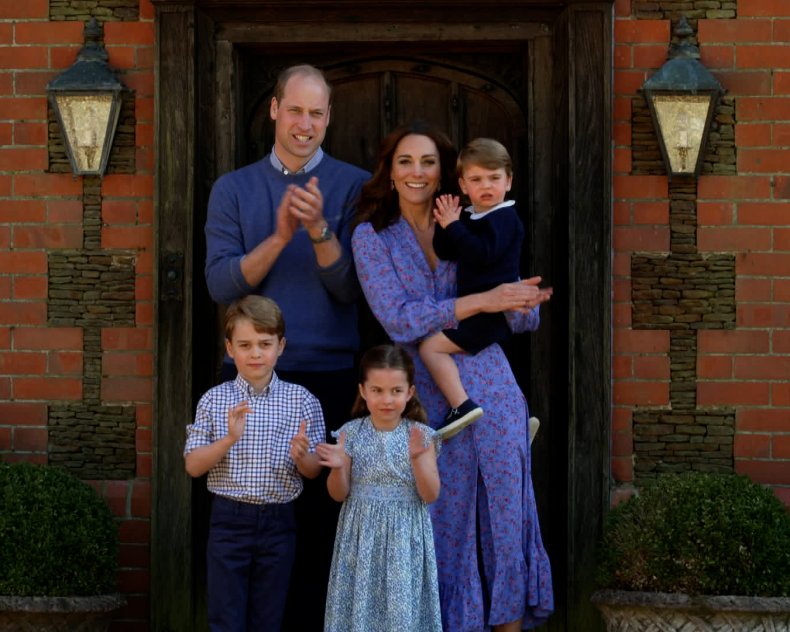 Archie Mountbatten-Windsor
Meghan Markle gave birth to son Archie Mountbatten-Windsor in May 2019, while she and Prince Harry were living in Frogmore Cottage, in Windsor.
In September that year, the young family embarked upon their first royal tour of southern Africa, on which Archie met Archbishop Desmond Tutu.
Not long afterwards the family went out to Canada for Thanksgiving, Christmas and New Year before announcing plans to quit royal duties in January 2020.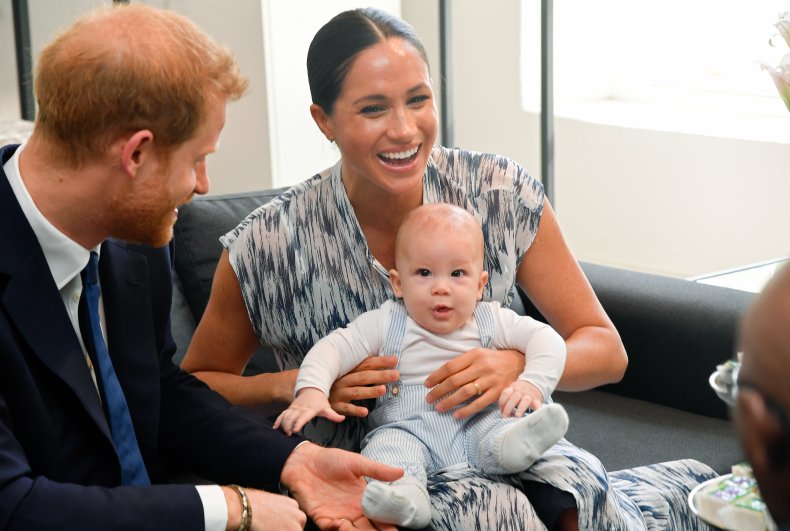 From April that year, Archie lived his life in California, initially in Los Angeles, at Tyler Perry's mansion.
The now 2-year-old has already had his first taste of his parents' celebrity lifestyle when he was the star guest on the festive special of their Archewell podcast for Spotify.
Archie now has a little sister, Lilibet Diana Mountbatten-Windsor, though the world is yet to see the first photograph of the baby, born on June 4.
Prince Charles, Princess Anne, Prince Andrew and Prince Edward
Elizabeth was famously the first British monarch to breastfeed, taking after her own mother who, while a queen, was never head of state, The Guardian reported.
Prior to that, most royal mothers relied on a wet nurse to breast feed their babies on their behalf.
Her first two children, Prince Charles and Princess Anne, were born while she was still a princess herself and while her father George VI was king.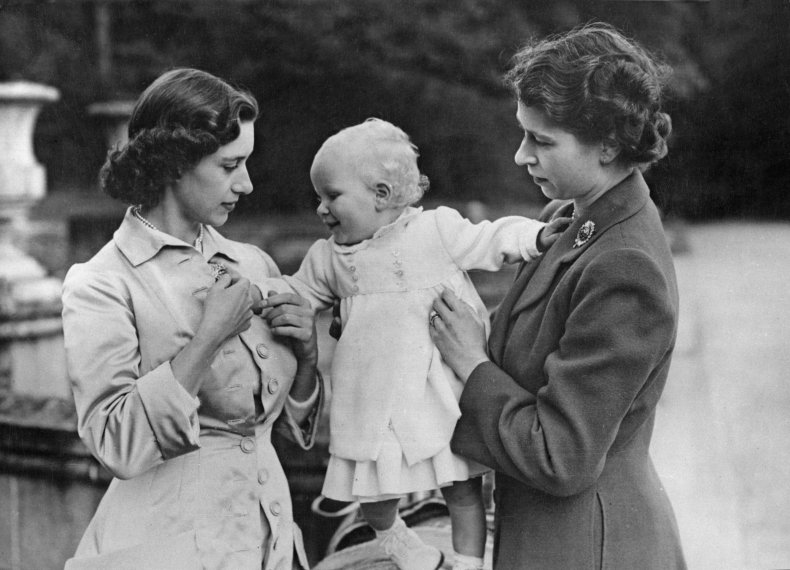 Then in 1960, eight years after she took the throne and ten years after her last child, she gave birth to Prince Andrew.
Prince Edward was born four years later in 1964 as Elizabeth and husband Prince Philip finally completed their family, 16 years after she became a mother for the first time.
Prince Charles was not entirely positive about his upbringing, however, in interviews with journalist Jonathan Dimbleby for book The Prince of Wales: A Biography.
Dimbleby wrote: "Indeed, he [Philip] often seemed intent not merely on correcting the prince but even mocking him as well, so that he seemed to be foolish and tongue-tied in front of friends as well as family.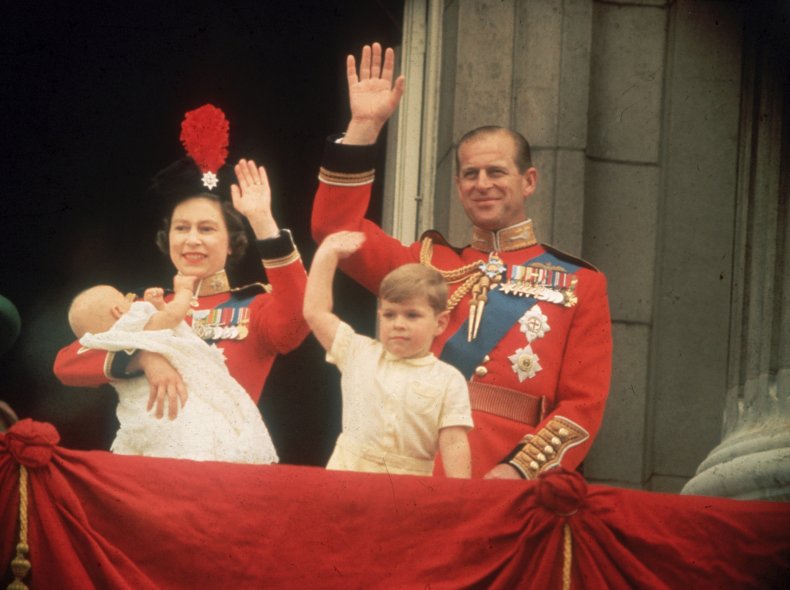 "To their distress and embarrassment, the small boy was frequently brought to tears by the banter to which he was subjected and to which he could find no retort."
He added: "Observing friends were also frustrated by the failure of the child's mother to intervene by protective word or gesture.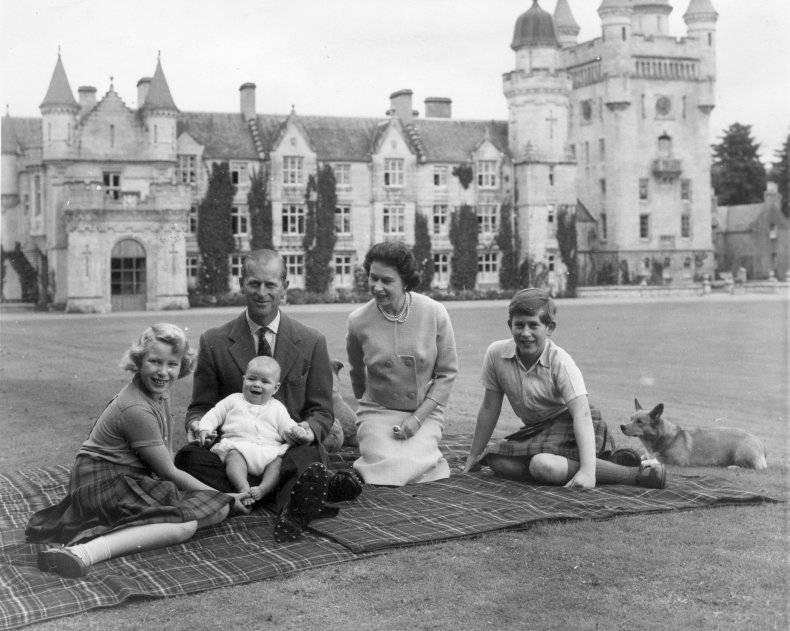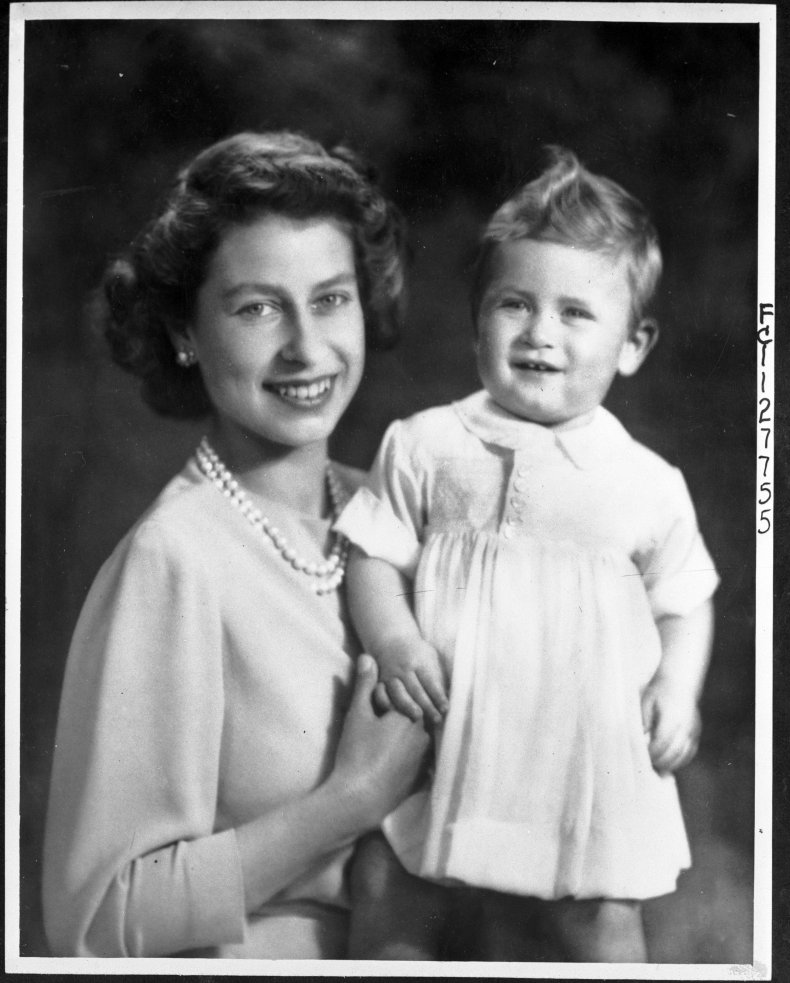 "She was not indifferent so much as detached, deciding that in domestic matters she would submit entirely to the father's will.
"It was the more perplexing because they otherwise had every reason to believe that both parents had a deep if inarticulate love for their son, and that this love was reciprocated."