Adorable Rescue Dog Dives For Rocks Proving Mermaids Are Real
Is there anything dogs can't do? One bold rescue pup found a way to slim down while doing his favorite thing in the world: hunting rocks. In a heartwarming post shared by The Dodo, a rescue lab named Maximillian, shows how he went from homeless and overweight to living his best life dock-diving like a real-life mermaid.
"His owners before me didn't want him anymore," Max's owner Christine Vulpescu said about the rescue. "So he was living in a warehouse. Nobody really took care of him so I took him in as a foster and never gave him back."
She continued: "I fell in love with him immediately. He was so overweight at that time so it was a huge challenge, actually, to get him to slim down. So I took him swimming and he loved that. He wasn't so exhausted with swimming than walking so we decided to take him for more swims. It was just easier for him to move in the water than being outside with all of this weight."
Vulpescu said it took six to nine months of swimming to get Max's weight down to something manageable. Eventually, he found a true love of being in the water and collecting piles of rocks in every body of water they visited.
In the video posted to Twitter, Max elegantly twirled in the water — like a real-life mermaid. He spun his body down to the bottom to pick whatever rock he desired from the weeds, then brought each to the surface to lay in a giant rock pile.
"He is so obsessed with the water," Vulpescu explained. She explained that taking him to the lake for the first time left her shocked. "I've never seen a dog do this before and then he just went straight into the water. Like, he was underwater," she said.
She originally thought she "lost" him in the current but "then he came up with this massive rock." The skilled diver "brings them to the shore and then he goes back in and takes the next rock. He just saves them I guess."
Labrador Retrievers were bred to dive, according to multiple sites. Initially, their skills were utilized to help fisherman retrieve nets or hunted ducks. As naturally-good swimmers with extroverted personalities, labs are one of the most commonly-owned pets and yet, their owners may never know about this inherent skill.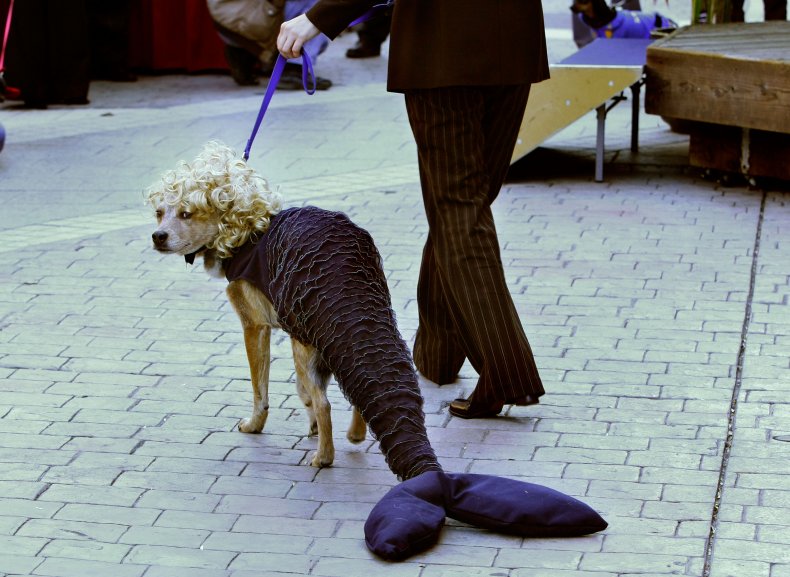 Diving isn't the only thing Max excels at. According to his owner, he's also a gentle-natured boy who loves everyone he meets.
"He's the best dog," Vulpescu said adding he "makes everyday better."
We reached out to Max's owners but didn't hear back at the time of this post.
Correction (11/29/2021, 10:14 p.m.): An earlier version of this article cited Max's owner without a name but it's been confirmed that Christine Vulpescu owns the lovable lab.