Shopping for bras, panties, swimsuits and lingerie isn't a simple task. With restrictions on in-store try-on and dressing rooms, finding the right fit for these clothing items is even more challenging. Adore Me's Elite subscription box has become one of the fastest-growing ways to make women's shopping easier.
Consumers shifted their shopping habits considerably over the last 12 to 15 months. The opportunity to shop at home became almost a luxury during the pandemic. Adore Me reported skyrocketing demand for their Elite box and also saw a marked shift toward their comfort and sleepwear offerings throughout last year. In 2021, they're also anticipating a big demand for swimwear.
Adore Me places its focus on representing all women and bodies. They strive to be the most inclusive lingerie brand around. According to Adore Me, they were the first to launch extended sizing across all products before it was an accepted industry practice, starting in 2013. Adore Me said, "We did this because it's what our customers asked for, and that sentiment drives everything we do. Our goal has always been to be inclusive, not exclusive, and we take pride in words like mass-market and accessible."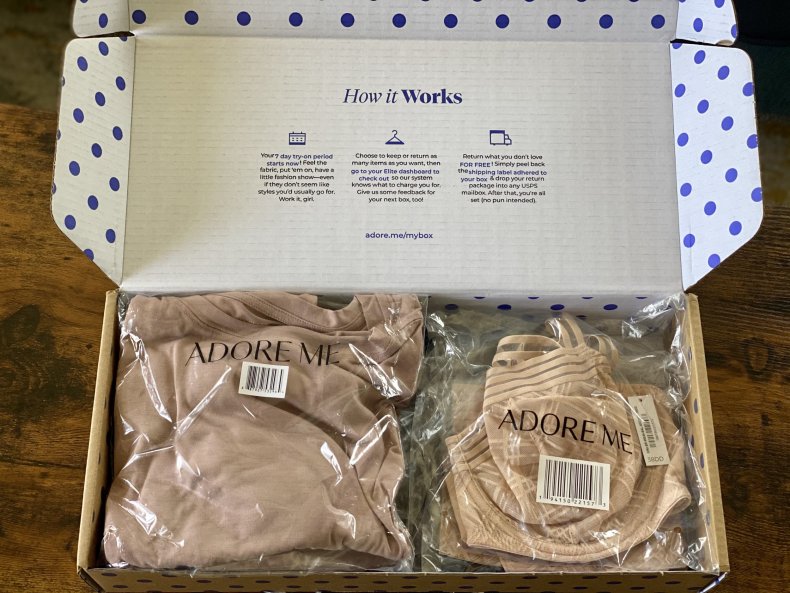 When asked what helps to set Adore Me apart in the lingerie market, diversity and technology has been at the forefront. Adore Me believes that, along with their technology, what sets them apart is the diversity of its sizing and products. Making an experience like Elite amazing requires a great deal of data science, logistics know-how and most important, a wide range of products that people will love. Adore Me aims to remain sexy and playful while also delivering the reliable and everyday items that make life comfortable.
After reading the positive customer feedback and talking with an Adore Me representative, I wanted to test the Elite box for myself. Fit, style preferences and cost are all important factors, and buying online can be filled with uncertainty. I wondered, Could a subscription box really deliver great quality and fit?
The Elite box subscription is a monthly service that allows you to turn your home into a fitting room. Each month, items are curated for you based on your style preferences and best-selling products. Then a box is shipped directly to your doorstep. You try on the items selected specifically for you at home and buy only what you like.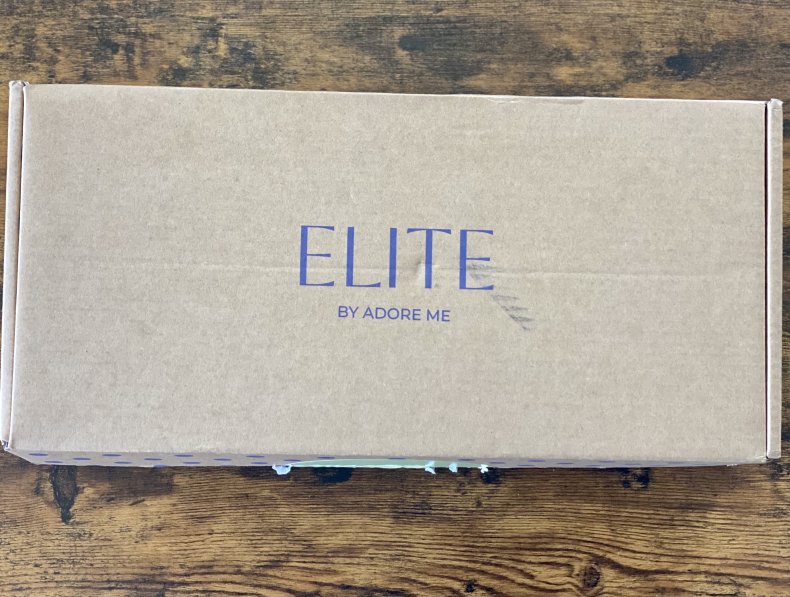 First, I filled out a style quiz to let my stylist know what I'd like. A stylist used my likes and dislikes selections to create my individual box. There was a small delay in receiving the box. Still, the Adore Me communication was fantastic, sending an email explanation and noting all shipping and tracking information in my account, so I knew my order's status at all times.
An Elite box will come with three to five products, and you have seven days to try them on to decide what to keep or return. You only pay for what you'd like to keep. If you need a different size for an item in your box, you can swap the same item for a different size or color option if available. I was really impressed with the sizing and fit of all my pieces.
Adore Me is a company that is founded by women, for women. It was clear that women were involved in the design and selection of these products when looking over the items in the box I received. Unlike some lingerie, the pieces sent to me were appealing and could comfortably be worn every day, not only on special occasions.
I received an unlined balconette bra and panty set, a bralette and panty set, a PJ set, and a T-shirt in my box. All the items were of exceptional quality. The fit was remarkable and encouraged me to try items that I might not have initially thought were right for my body type. The bralette was very supportive while having a sexy appeal. The unlined bra and panty set did, too.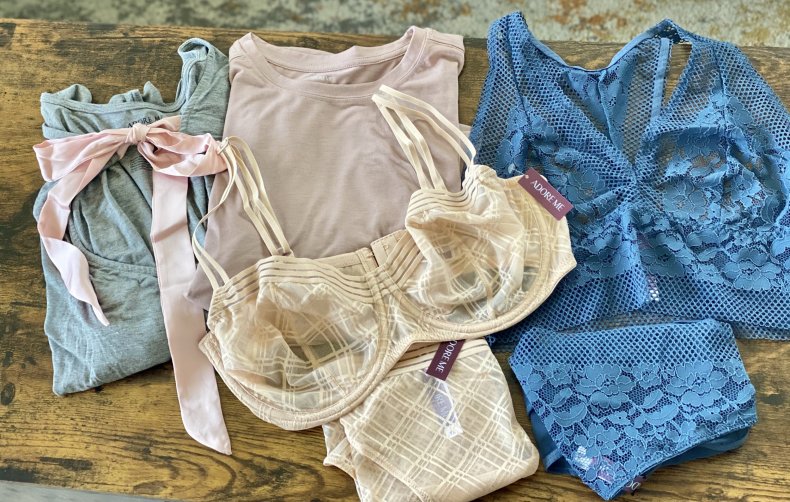 There is no membership fee or obligation to purchase. You can choose to skip a month or cancel anytime with no additional fee. There's a $20 styling fee per box. The $20 covers the stylist's curation, free shipping and handling, and the seven days to try on the items at home. If you keep at least one item or set, the styling fee is credited to the total purchase. The three to five matching sets (tops and bottoms) included in the Elite box range from $39.95 to $59.95 per set.
Subscribe at Adore Me.
Newsweek may earn a commission from links on this page, but we only recommend products we back. We participate in various affiliate marketing programs, which means we may get paid commissions on editorially chosen products purchased through our links to retailer sites.e