Adrian Peterson Returns to Practice With Minnesota Vikings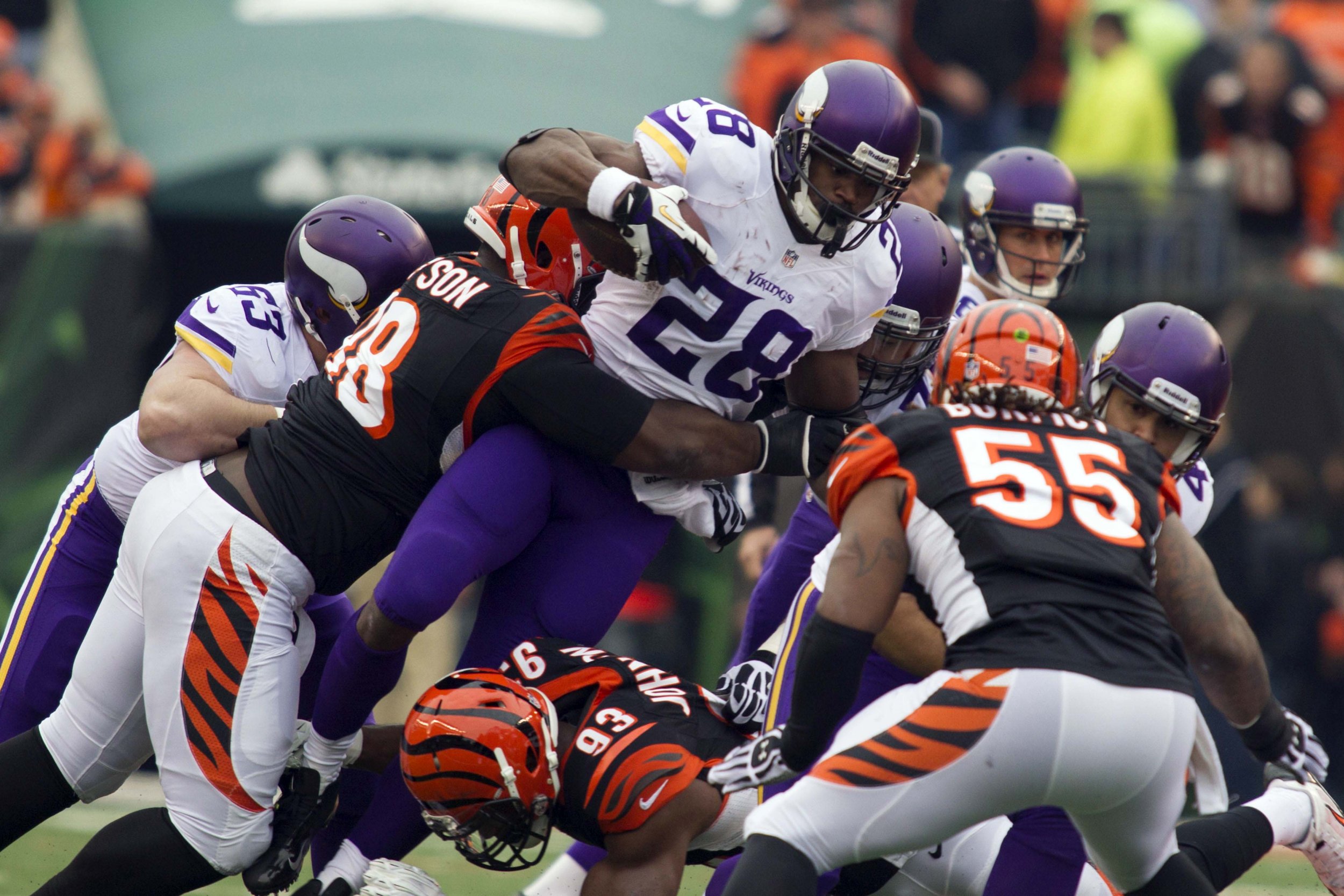 Embattled Minnesota Vikings running back Adrian Peterson returned to the team's practice on Tuesday after a nearly nine-month absence stemming from child abuse allegations.
Peterson was indicted on September 12 after accusations surfaced that he beat his 4-year-old son with a tree branch. Then in November, the NFL suspended him without pay for the remainder of the 2014 season.
"I'm returning because I want to. I'm a part of this football team, and I owe it to the guys I play with and to our coaches," Peterson wrote to ESPN. "I was planning on coming in this week, and I'm looking forward to getting back on the field. It's what I love to do."
He plead no contest to reckless assault charges to avoid jail time for child abuse, for which he received a $4,000 fine and 80 hours of community service as punishment.
In February, he said he hesitated about returning to the football team because he didn't think the Vikings had supported him amid the accusations.
The Vikings, however, didn't trade Peterson during the NFL draft earlier this year, and he reportedly decided to return to the team's organized activities after speaking with coach Mike Zimmer, according to ESPN.
Peterson, who was the 2012 NFL MVP, is scheduled to make $12.75 million this year, but the Vikings haven't reworked his contract yet, according to ESPN.