Who Was Adriana Davidson? Missing Teen Found Dead at Michigan Stadium
The dead body of missing 15-year-old Adriana Davidson was discovered near her high school's football stadium on Monday, according to reports.
Davidson didn't return to her Ann Arbor, Michigan, home after school on Friday, sparking concern from her family, according to WXYZ News.
Her family has questioned whether there was any foul play involved in her death, but police have so far said they don't have any evidence of this. Authorities say a sheriff's department "K-9" found her body near the athletic field at about 1 p.m. on Monday.
Speaking to local media, Davidson's father John said he last heard from his daughter on Friday when she got on a public bus to go to Pioneer High School.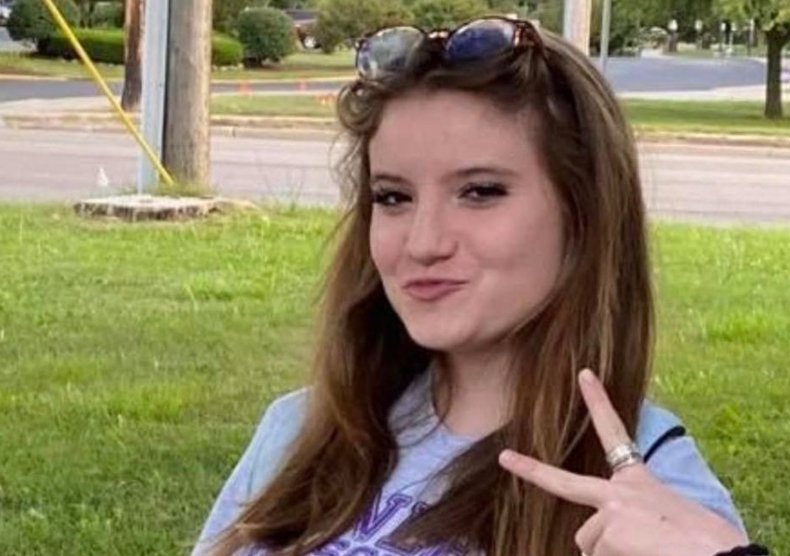 When she failed to return home and didn't respond to his phone calls and texts he contacted the Washtenaw County Sheriff's Department.
The director of community engagement at the Washtenaw County, Derrick Jackson, suggested that there were concerning elements to this story.
Authorities have seen public bus footage that shows Davidson come to school on Friday but leaving soon after.
Her friends have said she said she wasn't feeling well. The video also shows she came back to school at around midday, but never went inside.
One of Davidson's best friends saw her leaving school and texted her "You straight?" to which she replied "no."
Her cell phone was later found on the high school's tennis courts.
Jackson reflected on these details and said: "There's definitely some suspicious pieces to this. What teenage girl just wanders off and leaves her phone and doesn't contact someone."
The investigation is being led by the Ann Arbor Police Department. Following the announcement that Davidson had been found, the Ann Arbor Public Schools body released a statement about the incident.
The statement, directed at students, families and staff, said: "By now you have likely heard the devastating news of the death of Pioneer 10th grader Adriana Davidson.
"As has been reported by the Washtenaw County Sheriff's Department, Adriana was found deceased this afternoon by the Washtenaw County K-9 Unit near the football field.
"According to the Sheriff's Department, there are no indications of foul play. AAPS will continue to work closely in support of both the AAPD and the Sheriff's Department throughout the course of their investigation.
"We are all deeply saddened by the loss of Adriana. Our sincere and heartfelt condolences go out to Adriana's family, friends and the Pioneer community. Please reach out and support each other.
"Remember that this hard news affects everyone differently. Sometimes it really hits hard even for students and staff who did not know Addy personally. This is especially true now.
"We have counselors and grief support teams in place to support students and staff at Pioneer, as well as across our AAPS school campuses as is needed this week; our counselors will continue this work over the coming days so that our students and staff have ongoing support during this very difficult time."
Newsweek has contacted the Ann Arbor Police Department and Pioneer High School for comment.