Adrift in a Crowded, Sinking Refugee Boat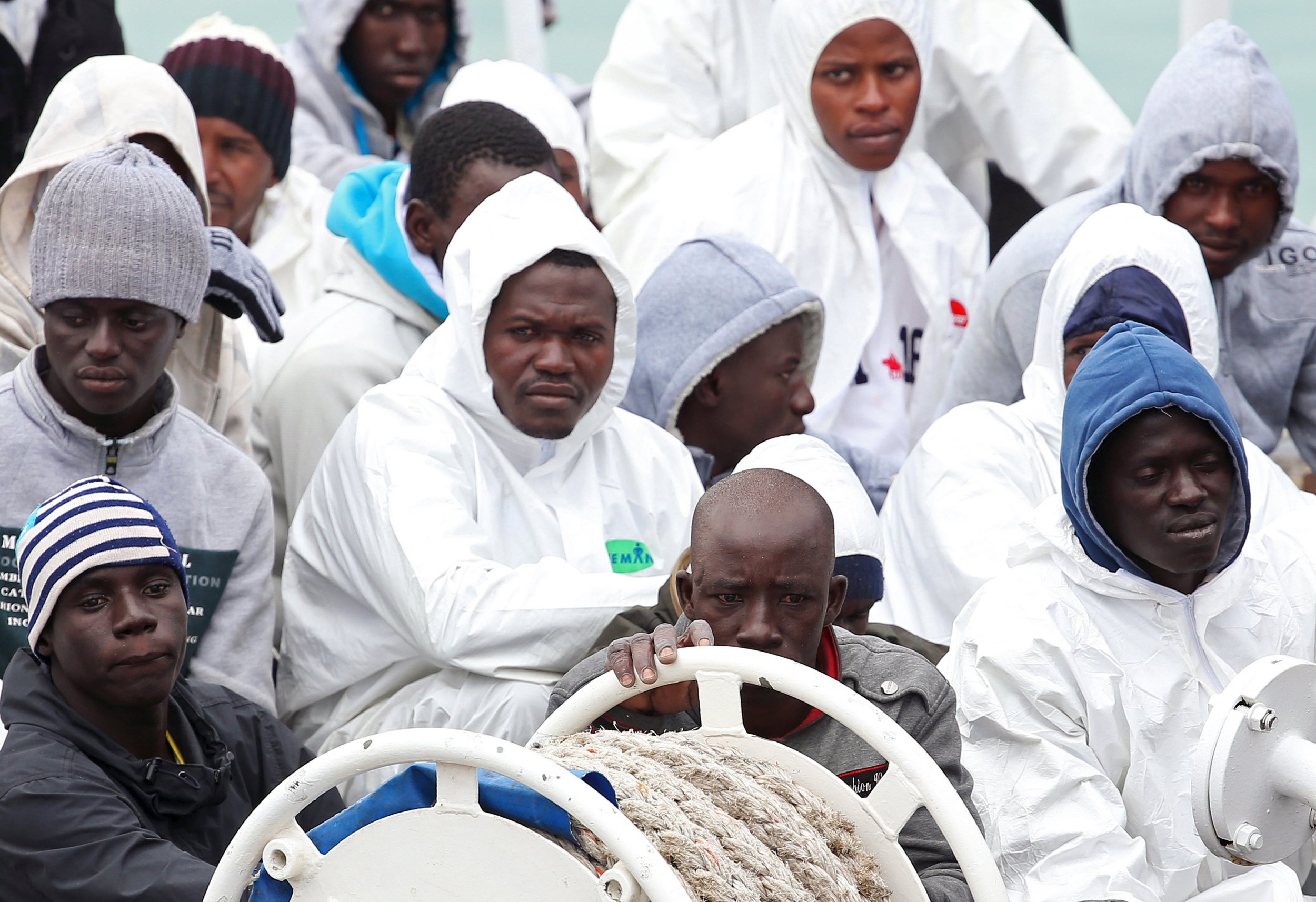 An Amnesty International delegation has just returned from the Italian island of Lampedusa and elsewhere in Sicily, where it collected the testimonies of migrants, refugees and asylum seekers rescued in the high seas of the central Mediterranean.
Over the past fortnight, hundreds of people are feared to have lost their lives at sea, with more than 10,000 rescued. Many of the survivors have harrowing stories to tell.
Here is one, from a 15-year-old Somali boy who lost his friend during a terrifying journey that lasted more than three months. Amnesty spoke to him in a reception center in Lampedusa less than a week after his rescue on April 17. His name has been changed at his request.
My name is Ali, and I come from Somalia. I am 15 years old.
When I was 9, I was separated from my family and moved to the capital, Mogadishu, where I lived with friends in the Yaaqshiid area. There, I learned English and worked cleaning shoes for soldiers.
Just over three months ago, I left Somalia. There are lots of problems there—fighting, drought, famine. I'm looking for a better life. I'd like to go to Norway.
I was traveling with a friend. His father paid for us both to make the trip across the desert from Somalia to Libya. It was long and hard, across several countries in a pickup truck: Ethiopia, Sudan, Libya.
My friend didn't make it. He fell out of the back of the truck because the people-smugglers were driving at high speed across the Sahara.
The smugglers stopped the car, and we checked if he was OK, but he wasn't. We buried him in the desert. He was 19 years old. When I later called his father to tell him the news, it was a very difficult conversation.
Around three months after leaving Somalia, we arrived in Tripoli, Libya. We were there for around a week, in a large house with lots of other people. The people-smugglers put Somalis and Eritreans in different houses. Our captors were very bad people; they hit my friends. They also had guns, big ones and pistols.
The man with the boat asked me for more money to make the trip to Europe, $1,900. But I had no money or family who could pay. So other people in the house helped me to get enough money to make the trip.
He lied to us. He told us it would be a fiberglass boat, but it was an inflatable plastic boat.
Before we left, there was an accident where we were being held in Tripoli. Some of the travelers were cooking with gas, and people were smoking nearby. A gas canister caught fire and exploded, and 10 people died. We buried them in Tripoli.
Another 22 people, all from Eritrea, had serious injuries. They were completely burned by the fire. But the smugglers forced them onto the boat anyway.
We boarded the boat late on April 16, and we left Tripoli at around midnight. There were more than 70 of us, including the badly injured. In all, we were around 45 Somalis, 24 Eritreans, two Bangladeshis and two Ghanaians.
At around 9 or 9:30 a.m., the air started going out of the boat. People rushed to the front of the boat to try to put pressure on the hole. We used a satellite phone to call for help. It was six hours before the rescue ship came.
Those six hours were the worst moments of my life. I thought I would never live again. People were praying out loud, asking God for forgiveness.
At around 3 p.m. the rescue ship came, a gray boat from Italy's Guardia di Finanza.
I felt like I was born again.
My friends from the boat are all OK, but the injured were very badly hurt after the journey. One woman from Eritrea died of her burns. Another woman had a 2-year-old son, but other people on the boat took him because she was seriously injured. So they were split up when we arrived in Lampedusa.
Now we have shelter, we have food, we thank God for saving us. And we thank Italy.
Many are dying. People from Somalia will continue to travel—in my country there is no peace, no work.
Here in Lampedusa I saw a sign that I liked. It says governments should save lives, not borders. I would like to tell governments to do that.
Amnesty International was able to confirm with staff at the Lampedusa reception center and the director of the local hospital that the injured Eritrean woman and her child were later reunited in Sicily. This article first appeared on the Amnesty International site.