ADT Scores Big With Google Nest Despite Former Security Leak
On Monday, Google announced a new partnership with one of America's leading home security systems, ADT. The tech giant revealed plans to invest $450 million in ADT and combine the security services with its Nest smart home devices. The collaboration will give ADT's more than 20,000 professionals access to Nest's smart home devices, which may give some cause for concern.
That's because the new partnership comes following two federal class-action lawsuits filed against ADT in May by customers in Dallas whose home security was jeopardized by a former employee. The breach was first detected in March after a customer noticed an unauthorized email address on her ADT Pulse account. Following an internal investigation, that same email address was discovered to be attached to accounts of 220 ADT customers.
A spokesperson for ADT told Newsweek that privacy issues like these were at the heart of discussions that led to its new partnership with Google.
"We both care deeply about customer privacy and security and take many steps to protect customers' accounts and devices. The partnership between ADT and Google will be based on continuing to make privacy and security the top priority in building trusted and helpful security products," the spokesperson said.
Rishi Chandra, Google Nest's vice president and general manager, explained the deal in a statement on Monday, noting that the long-running partnership would eventually bring the enhancement of ADT's security through Google's machine learning capabilities. With ADT alarm systems powered by Nest's capabilities, the companies hope to provide customers with a greater sense of security, fewer false alarms, new ways to receive alarm notifications and better detection of potential incidents around homes and businesses.
"It will also provide people with more helpful notifications that make everyday life more convenient, like package detection. ADT customers will also have access to Nest Aware, a service that keeps people informed about important events at home, including intelligent alerts and event history recording for up to 30 days," the statement continued.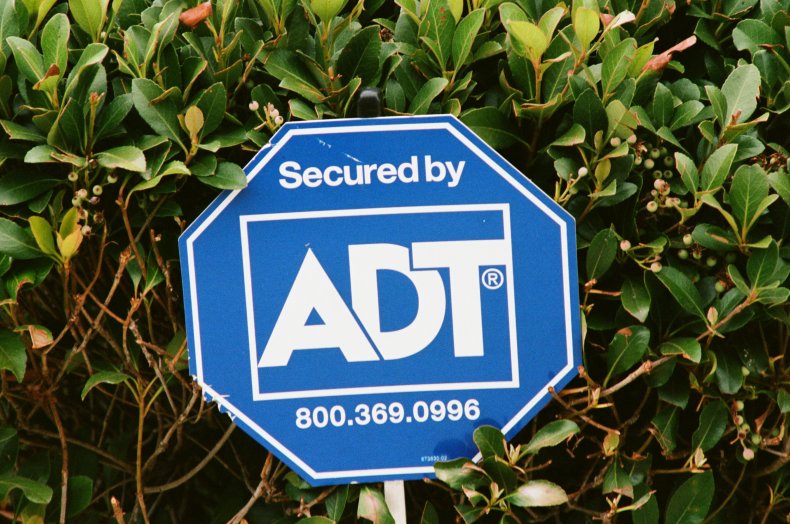 The whole purpose of the give homeowners and businesses that rely on ADT's services a greater sense of security.
"The customer is the true beneficiary," Jim DeVries, ADT president and CEO told Newsweek in a statement. "Our partnership will leverage Google's award-winning hardware and technology combined with ADT's trusted security, including installation, monitoring, and support, to create a more secure and more helpful home. Importantly, our long-term partnership will also enable deep collaboration to deliver the next generation of smart home and automation for our customers' evolving security needs.