Adult Brains Do Not Grow New Neurons, Says New Study, Challenging Prior Consensus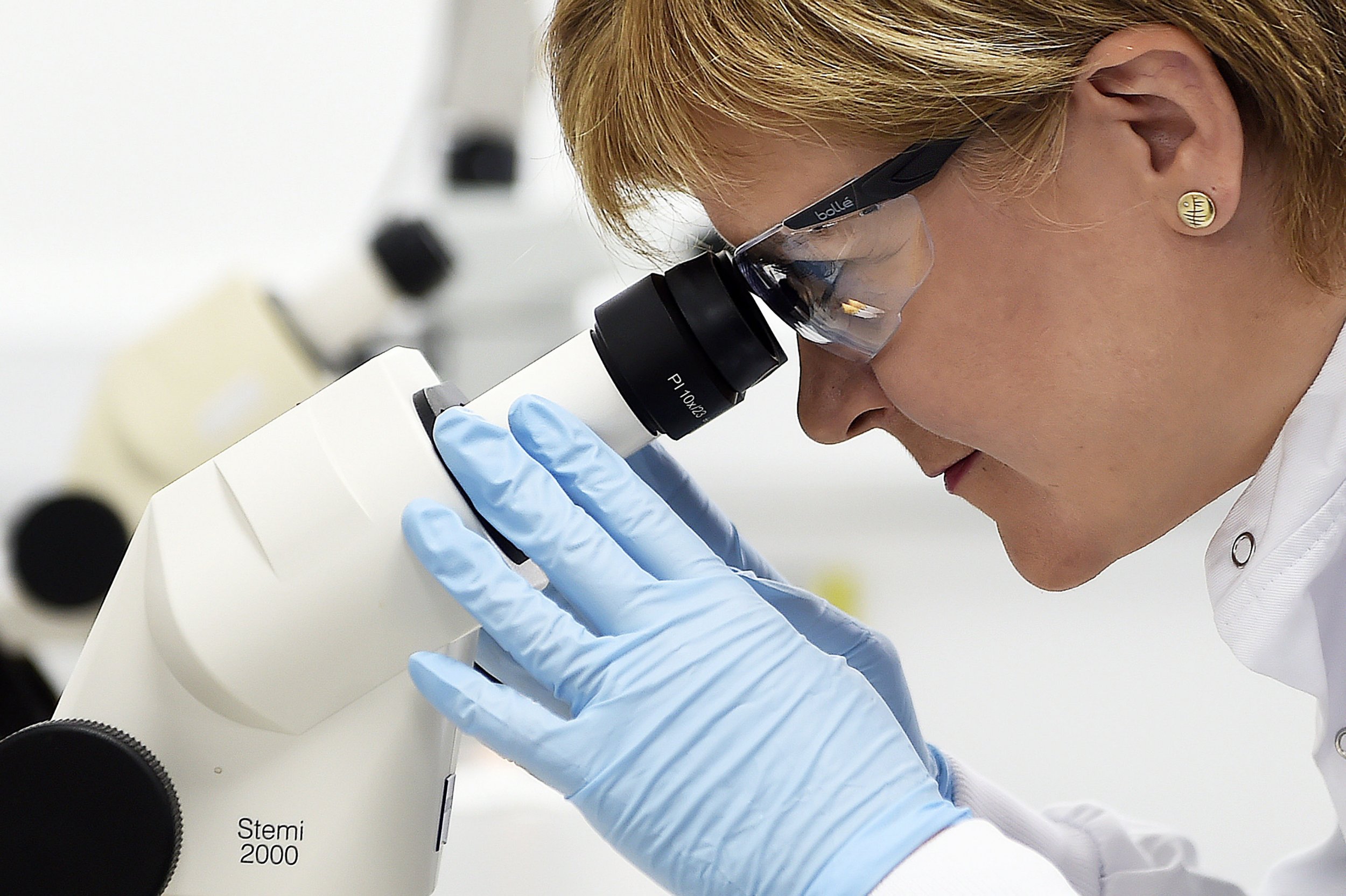 The term "neurogenesis" might not mean anything to you, but the latest research in this area has caused controversy among neuroscientists—and could be bad news for our aging brains.
To understand why the newest study is important, it's vital to know some background on this concept. Our brain is thought to create new neurons in the hippocampus, a region of the brain that regulates emotion and memory, in a process called neurogenesis. Based on prior research, it's thought that humans make new neurons even as adults, though most are already created by the time we're born.
However, the latest study from researchers at the University of California, San Francisco, indicates that the process stops in childhood. And this could change the way treatments for memory loss and diseases like Parkinson's or Alzheimer's are developed.
For this study, researchers collected brain tissue from patients who had surgery for epilepsy or those who had died at various ages, from babies to adults who were 77 years old. They looked for signs of young neurons, which means it was new, and found that neurogenesis declines one year after birth. New neurons were found in children at 7 and 13 years old, but they found no trace of them could be found in adults.
Study co-author Arturo Alvarez-Buylla, professor of neurological surgery at UCSF, predicts some push back from the medical community.
"I'm sure that there are going to be people who challenge [our results]" he told NPR.
However, behavioral neuroscientist Jason Snyder of the University of British Columbia told the outlet that the results are pretty convincing.
"This is certainly one of the best or perhaps the best of study of neurogenesis in humans," he said.
Of course, there has already been the anticipated opposition. Gerd Kempermann of the German Center for Neurodegenerative Diseases said that some of the markers Synder's team looked for would be difficult to detect in brain tissue and might not be present even if neurogenesis occurs, STAT news reported.
Still, that doesn't mean that there's no hope when it comes to keeping our brains young. This study only looked for neurogenesis in the hippocampus, so that doesn't mean neurons aren't created in other areas of the brain. Plus, Snyder told NPR that medications could one day help the brain make new neurons or repair damage from dementia.
"I think the possibility is real that someday we'll be able to rejuvenate the aging brain," he said.