This Adult TikTok House is the 'Worst Thing' the Internet Has Ever Seen
A new influencer house made up of adult TikTok creators has emerged in Los Angeles and the internet has quickly dubbed it the "worst thing" it has ever seen.
The Honey House is not the first of its kind, though most other influencer houses like Hype House, Clubhouse BH, and the new GOAT House in Ireland, are generally made up of influencers in their teens or early twenties.
TikTok and YouTube content creators move into these houses to collaborate with one another and gain followers and likes by benefiting from each other's followings. They tend to churn out content and make money from promotional posts and videos on social media.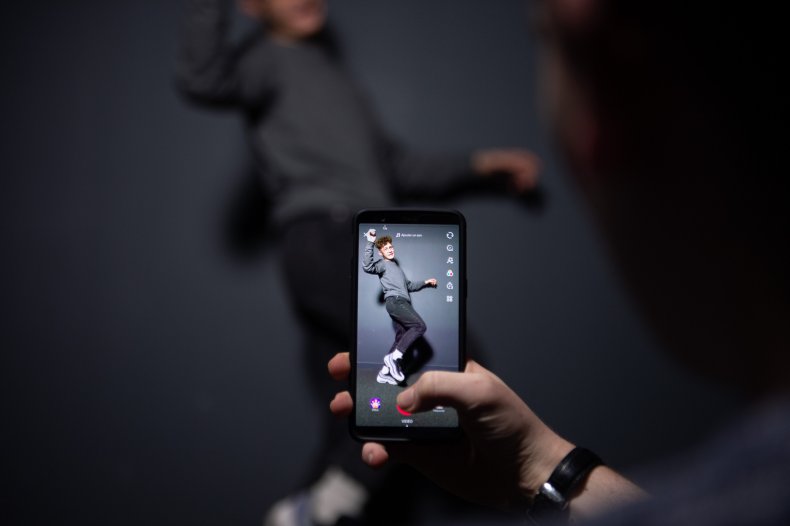 However, the video showing what the inhabitants of the Honey House do for a living has irked social media users.
The adult TikTok house, or the "Honey House," has caused a stir, primarily because it is made up of adults—as opposed to teenagers—who have jobs outside of TikTok, with one TikTok user saying: "This is the ultimate rebrand. Turning 'I have nine roommates' into 'I'm in TikTok house.'"
The social media-focused jobs the content creators have, like a mindset and motivation coach, an e-commerce consultant, plus models, actors, and fitness trainers, are also a talking point, with another TikTok user commenting: "This is the most LA thing I've ever heard."
The Honey House, which was established on August 10 and is made up of four couples, has 380k followers and 10.9m likes across its videos, which are predominately made up of challenges, exercise routines, and hopscotch videos.
But it was the behind-the-scenes video explaining what each of the creators does for a living that has sparked a backlash on Twitter. Actor Jack Wagner shared the video and said: "sincerely the worst thing I've ever seen."
Author Bolu Babalola said: "It took me a while to realize this wasn't parody."
Writer Imani Gandy joked: "Alexa how do I street fight a TikTok video?"
Editor Michael Cuby said: "I thought 'Adult TikTok House' would be the end for me but what actually destroyed me was the guy lifting a weight with one hand, eating a taco with the other hand, while also reading a script."
While reporter Jennine Khalik said: "'adult tiktok house' I'm having an aneurysm."
Even actor Seth Rogen reacted to the video and joked: "F*** they cut me out."
However, the backlash is not getting the Honey House down, as JT Barnett, the influencer who made the video, said: "EXTREMELY pumped @jackdwagner tweeted about honey house (even though it's to make fun). He's a comedian I love and respect who makes skits/memes on influencers and internet culture and us making his list is great."