The 30-year-old Virgin: One in 10 Adults in Japan Haven't Had Sex by Their Thirties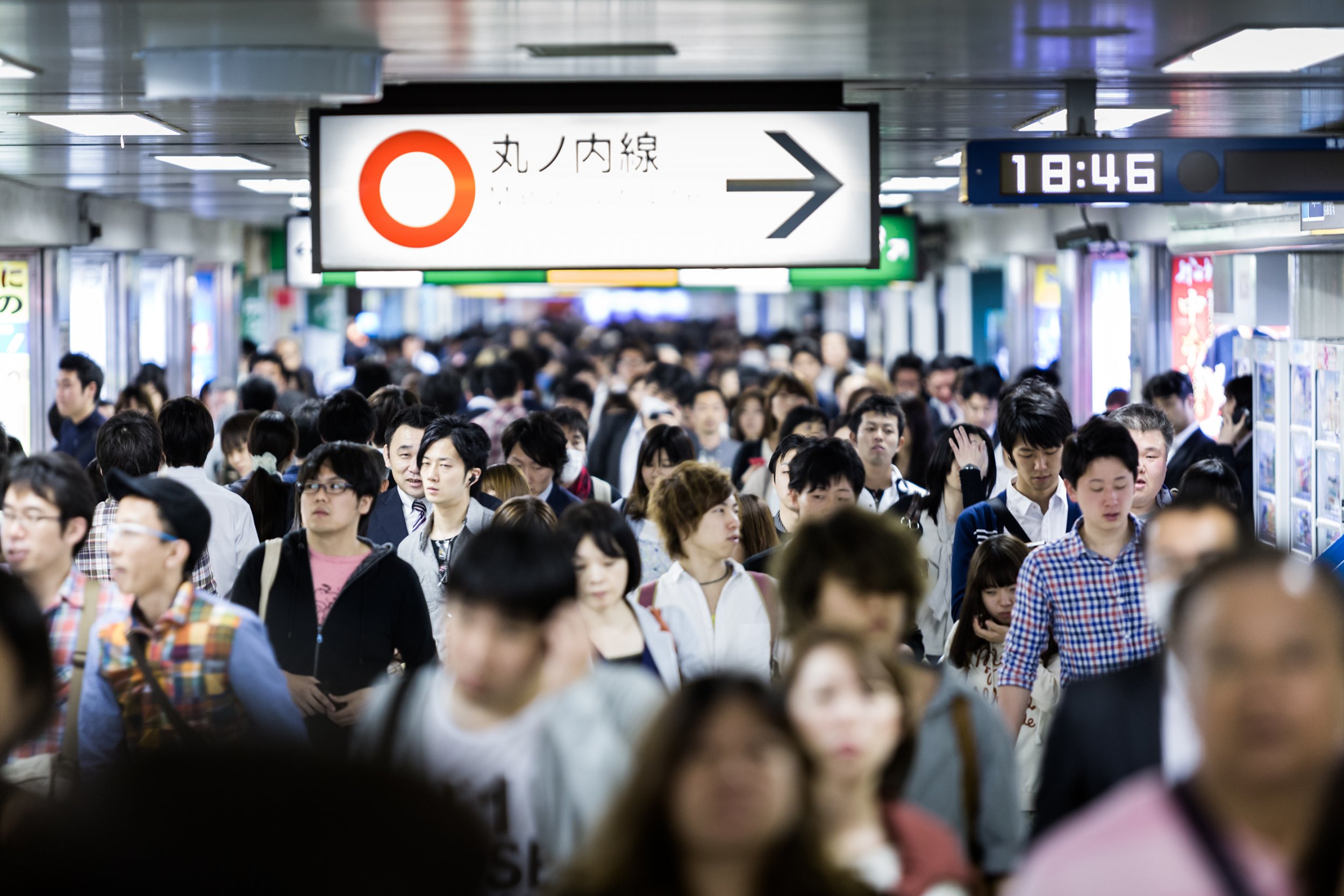 Approximately one in 10 heterosexual Japanese adults in their thirties are virgins, according to scientists investigating why a portion of the country's population appears to been turned off by sex.
In the past decade, half of the population had lost their virginity by their early 20s, a study published in the journal BMC Public Health revealed. A virgin was defined in the study as someone who had never had sexual intercourse with a member of the opposite sex.
Dr. Peter Ueda, lead author of the study, an expert in epidemiology and public health, and leader of the research project at the University of Tokyo told Newsweek the rates of sexually inexperienced heterosexual people in Japan are the highest ever observed in a high-income country.
Researchers studied seven rounds of data from the National Fertility Survey of Japan carried out every half decade by the Japanese National Institute of Population and Social Security Research. The surveys were filled out between 1988 and 2015, and each involved between 11,553 and 17,859 18 to 39-year-old participants.
Between 1992 and 2015, the number of women aged 18 to 39 who were virgins rose from 21.7 percent to 24.6 percent. In men, the number jumped from 20 percent to 25.8 percent.
And in those aged between 30 to 34 years old, the number of women who hadn't had a sexual experience rose from 6.2 percent in 1987 to 11.9 in 2015. Males saw this figure spike from 8.8 percent to 12.7 percent.
Some 4 percent of women aged between 35 to 39 had not had sex in 1992, rising to 8.9 percent in 2015. In the same period, the percentage rose from 5.5 percent of men to 9.5 percent.
The study did not answer why people aren't having sex. But Ueda explained the data suggested the reasons are socioeconomic.
He argued a lot of the international attention on Japan's apparent sex problem homes in on "'exotic' stories such as the rise of sōshokukeidanshi ("herbivore men") who refrain from actively pursuing sexual relationships, staged flirting services catered to women, and nude sketching classes that aim to familiarize inexperienced men with the female form.
"While we cannot necessarily discount the effects of more exotic undercurrents, we can say that the not-nearly-as-provocative socioeconomic factors appear to be playing an important role in these trends.
"Among men aged 25-39 years, those in the lowest income category were ten to twenty times more likely to be virgins than those in the highest income category," said Ueda. And those who were unemployed or worked part time were eight and four times more likely respectively to not have had sex than those with regular employment. Meanwhile, women with lower personal incomes were more likely to have sex.
"Sexual inexperience among young adults has become a national concern in Japan," said Ueda. "There has been a lot of misunderstandings and speculations regarding this topic as numbers previously reported have been limited to never-married individuals only.
"In addition, little interest has been shown for considering the virginity rates by age group. High rates of sexual inexperience in younger age groups would not constitute a national concern; what should really raise eyebrows is the proportion of individuals that are not actively participating in the mating market throughout their young adulthood."
However, Ueda cautioned the study was limited because the researchers relied on participants to tell the truth about their sexual experience. And as the National Fertility Survey does not collect data on the same-sex experiences, the scientists did not broaden their research outside of heterosexual encounters.
"If we consider sex as important for quality of life and public health, we should also consider involuntary sexual inactivity as a potential public health issue that deserves more attention," warned Ueda, but stressed those who are sexually inactive are not necessarily unhappy.
He concluded: "These are turbulent times in the mating market of Japan and other high-income countries alike. The norms regarding long-term partnerships and marriage are not as strong as they used to be and expectations on romantic and sexual relationships are changing.
"At the same time, the introduction of online dating has dramatically increased the market size and reach, and most probably influenced its dynamics. More research is needed on these topics."