Adults Really Shouldn't Drink Human Breast Milk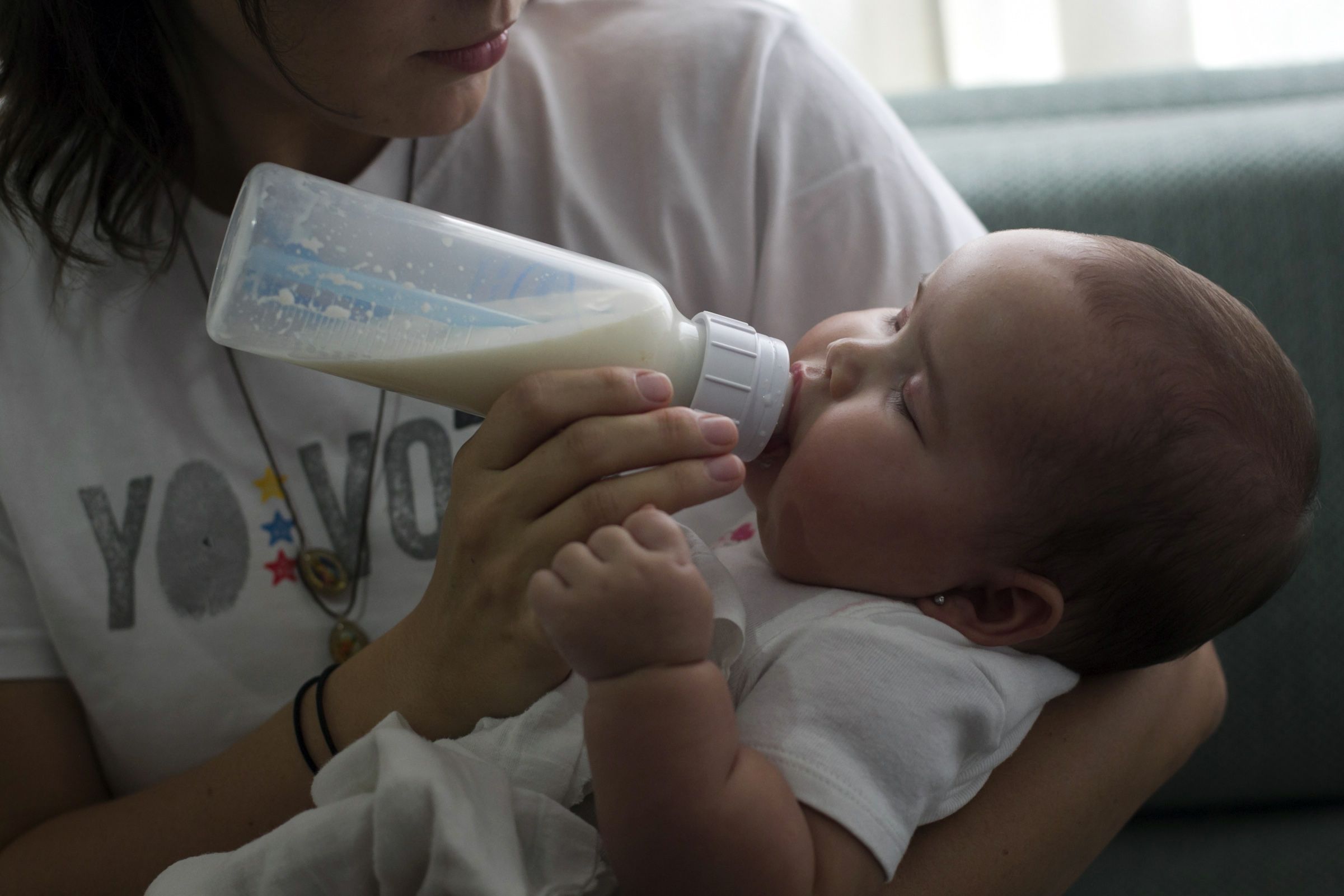 The breast milk black market is lucrative and booming, as the nourishment for babies has become increasingly popular among some men who believe drinking it improves athletic performance or can cure life-threatening and chronic diseases such as cancer and erectile dysfunction. Some men who buy breast milk on the black market also claim to be fulfilling a fetishistic need, while others say it is a "clean" source of protein or contains antibodies that could boost the adult immune system.
Check out these real classified advertisements on Only the Breast, a website that connects lactating women with buyers, many of whom are men, not mothers.
$100 looking for long term supply of fresh milk in San diego
Young white professional male, DDF looking for same. No judgment no drama looking for long term supply from open minded mother. Price is negotiable.
wonderful liquid gold
I am a dental assistant here in lansing Mi. I have a surplus of milk and looking to make extra diaper money. Im a 27 year old mother of 2. I have a 7 year old boy and 1 month old healthy chubbie baby girl 8.5lbs at birth. Great tasty breast milk from me ( the healthy mother) to you!!! No adult wet nursing no pictures no videos!
But breast milk's purported benefits to adults are not supported by science. In fact, research shows it may be a health hazard. A new paper published this week in the Journal of the Royal Society of Medicine looked for the science to back up the black market claims. Simply put: Breast milk definitely isn't for grown-ups.
The authors, led by Dr. Sarah Steele, a professor of the Global Health and Policy Unit at Queen Mary University of London, say breast milk won't improve health or sports performance. There's less protein in human breast milk than cow's milk, and any adult who claims a health boost from breast milk is probably experiencing a textbook case of the placebo effect, say the authors.
It's not so surprising that some people have come to believe that a few glasses of mother's milk could be a magic elixir for an adult. Plenty of research shows that breast milk is more beneficial than formula for a baby's physical and cognitive development. One study found that breastfed babies are even more likely to turn out better educated and earn more money as adults.
Most mothers selling their goods on the black market aren't concerned with quality control, which means many don't sufficiently sanitize before pumping. Lack of refrigeration during transport also provides ample opportunity for the milk to become contaminated with bacteria that may cause foodborne illness.
Additionally, black market breast milk may contain other pathogens that cause serious infectious diseases, including hepatitis, syphilis and HIV; many of these diseases do not have symptoms, so a woman may even be unaware that she's sick when she sells her milk.
The known health risks to buyers have given rise to a number of ventures to keep the breast milk market safe. The Human Milk Banking Association of North America (HMBANA), founded in 1985, was created to help set national standards for the product—an attempt to make the market a little more legitimate. Today, the HMBANA is a professional association made up of 18 nonprofit donor milk banks in the U.S. and Canada, and with more opening in the next couple of years. The organization interviews potential donors and conducts health screens to ensure their product is safe.
But that milk is still meant for babies, not bodybuilders, and the health risks still exist.