Advancing Equity Through Higher Education
Education lays the groundwork for achieving knowledge and gaining values, skills, beliefs and moral habits.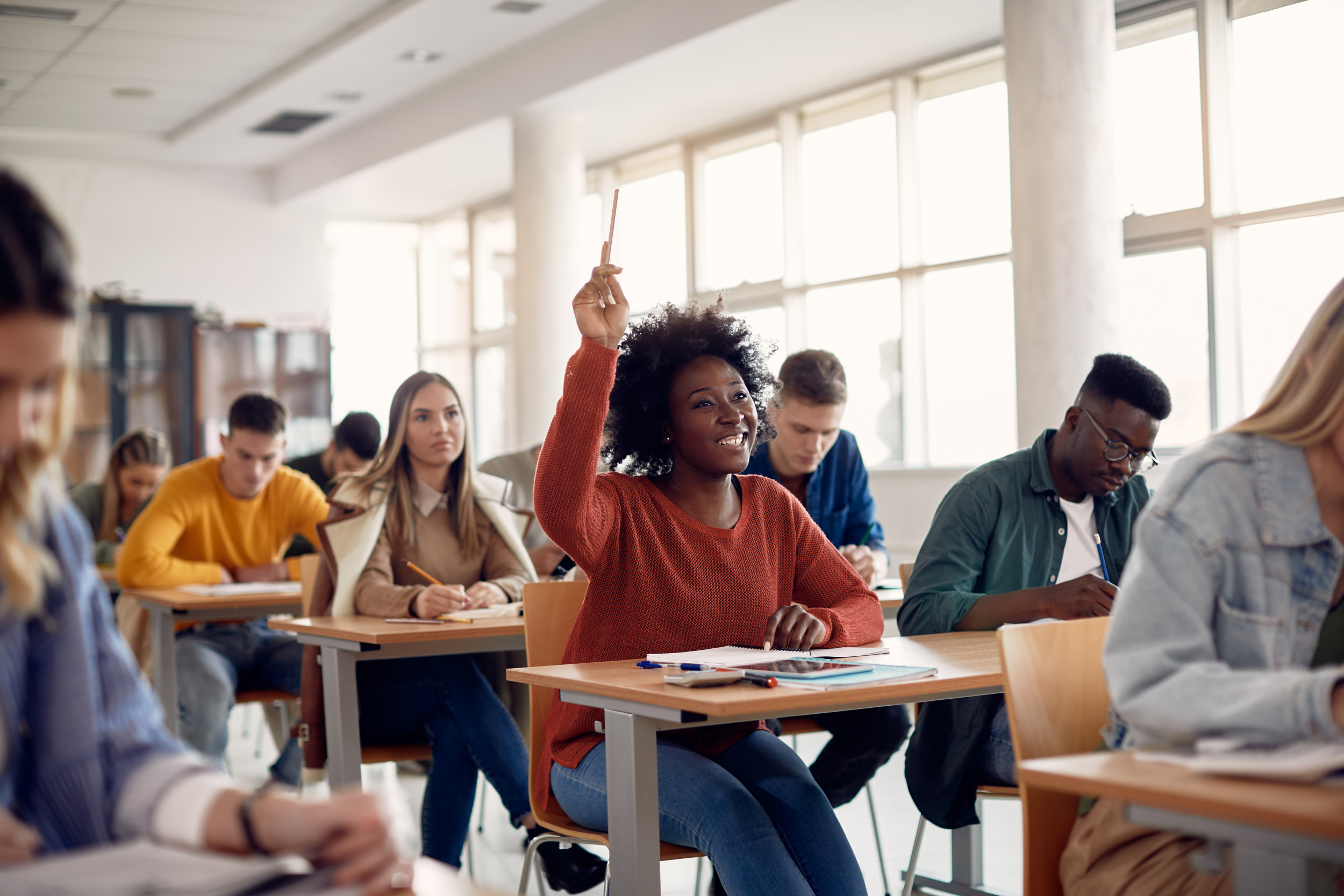 Oxygen is essential to life. We need it to survive. And education is just as crucial to our quality of life as the air we breathe. No matter what race, age, creed, religion or color, the need for it now has never been more critical as the world and nations move at warp speed toward a post-pandemic economic recovery and a new knowledge-dependent society.
Education is essential to all of us. Education lays the groundwork for achieving knowledge and gaining values, skills, beliefs and moral habits. We must know and understand that creating pathways to a straightforward course for all to learn is pivotal to remaining economically viable and sustainable.
As the country debates and saddles the weight of more than $1.6 trillion in student loan debt, families wrangle over how they will send their young learners to college or return themselves — we know California has 5.7 million residents with some college and no degree. Even more disconcerting is that the Public Policy Institute of California (PPIC) indicates the state's higher education system is not keeping up with the ever-changing economy. Forecasts imply the state will continue to need significant numbers of highly educated workers.
In 2030, if current trends endure, 38% of jobs will require at least a bachelor's degree. But population and education trends suggest only 33% of working-age adults in California will have bachelor's degrees by 2030 — a shortfall of 1.1 million college graduates.
By removing barriers to education, such as high tuition, rigid schedules and a one-size-fits-all approach to degree attainment, those who have been shut out of higher education will be able to enter the playing field and close the gap to create a stable workforce and support our growing economy.
Education gives people the opportunity to stand on their own and the confidence to endure and persist. My experience has taught me that every learner should have the right to affordable, quality education. We must encounter learners right where they are amid their background, education, financial situation and/or circumstance.
Steps Toward Education Equity
We can help people move forward with access to the right resources. And we know learners will move forward with the appropriate counseling, mentoring and tools. We must put forward the necessary strategies and tactics to deliver it. And while there are many efforts to accomplish this work underway, we can do more. We have to do more.
California depends on highly skilled labor, and with technology playing an integral part in every job at an even faster pace, the shelf life of skills is getting shorter. Therefore, the need for people to upskill and reskill at high levels is more important than ever. As we brace for an economic downturn and contemplate solving our state's skill shortage and overcoming our equity challenges, we must prioritize developing new pipelines of talent through alternative educational pathways that deliver positive outcomes.
Traditional educational providers have launched initiatives to move in this direction. For example, the California Community College system created a baccalaureate program to offer a more affordable option to attain bachelor's degrees. Currently, 15 of California's 116 community colleges offer applied bachelor's degrees in industrial automation, dental hygiene, bio-manufacturing and other subjects identified as regional workforce needs. By tailoring degree options to current workforce needs, students can complete their education and immediately enter the workforce with in-demand skills.
As workforce demands evolve, many of the world's largest companies have invested in reskilling/upskilling employees. For example, Amazon announced in 2019 a $700 million plan to retrain one-third of its U.S. workforce with a larger plan to help warehouse associates move into other areas within the company. Efforts such as this help to retain employees and provide upward mobility without needing to leave their current employers, which reduces turnover and leverages untapped talent within a company.
Western Governors University (WGU) has changed the education landscape and contributed to upskilling by offering many degrees in high-demand career fields, including information technology (IT), teaching, business and healthcare. With a competency-based education model, students have the flexibility to learn at their own pace and on their own time, creating pathways and opportunities for all. This model is proven to help build a culture of equity and inclusivity while ensuring students can demonstrate mastery over a topic. Removing the need to complete courses in a classroom at a predetermined pace has proven to help students accelerate their degrees and enter the workforce more quickly.
In addition to the traditional route of obtaining a bachelor's or master's degree, students can also pursue resume-building pathways, including micro-credentialing. Micro-credentials allow learners to spend weeks or months focusing on a specific area of study to show employers mastery of that skill. Whether the credential is used to jumpstart their career or enhance their skill set, this is another way to make education accessible while contributing highly skilled employees to the workforce.
The time is now to be bold and creative to advance equity through education, ultimately impacting lives for the better by creating pathways to opportunity. For example, an entire family proved the power of education when Kwesi and Tania and their two children, Kaleb and Kharon, all graduated from WGU, earning seven degrees between them. Over six years, the family earned bachelor's and master's degrees in business management and IT. Their connected educational journeys inspire other families to wonder if higher education can work for them: seven degrees, four family members.
The Williams family has used their newly acquired skills to receive promotions, fulfill personal goals and become lifelong learners. They attribute flexibility and low cost as reasons they were able to achieve their goals and continue their family legacy of learning. Theirs is just one example of how an entire family can pursue educational endeavors without mortgaging their futures.
Imagine, we can help create more families like them. Every day proves accessible and affordable pathways to education are crucial to the breath of a community, city, state and nation.