Watch All 238 Episodes of 'Adventure Time' With 'The Complete Collection'
Adventure Time: The Complete Collection, a 22-disc DVD set including all 238 episodes, is out April 30.
The massive collection is bound in the Enchiridion, an ancient manual for heroes discovered by Finn in the first season of Adventure Time. The 22 discs are spread across gorgeous storybook pages, with a pop up map of the Land of Ooo dead at the center.
"Chambers, evil creatures, treasure chests, doorways, traps. Verily, a hero is in his element when ensconced in a dungeon," one page reads. "You may be skilled at helping bad guys board the knuckle train to fist planet, but dungeons are full of freaky cats and other adversaries you can't simply punch your way past."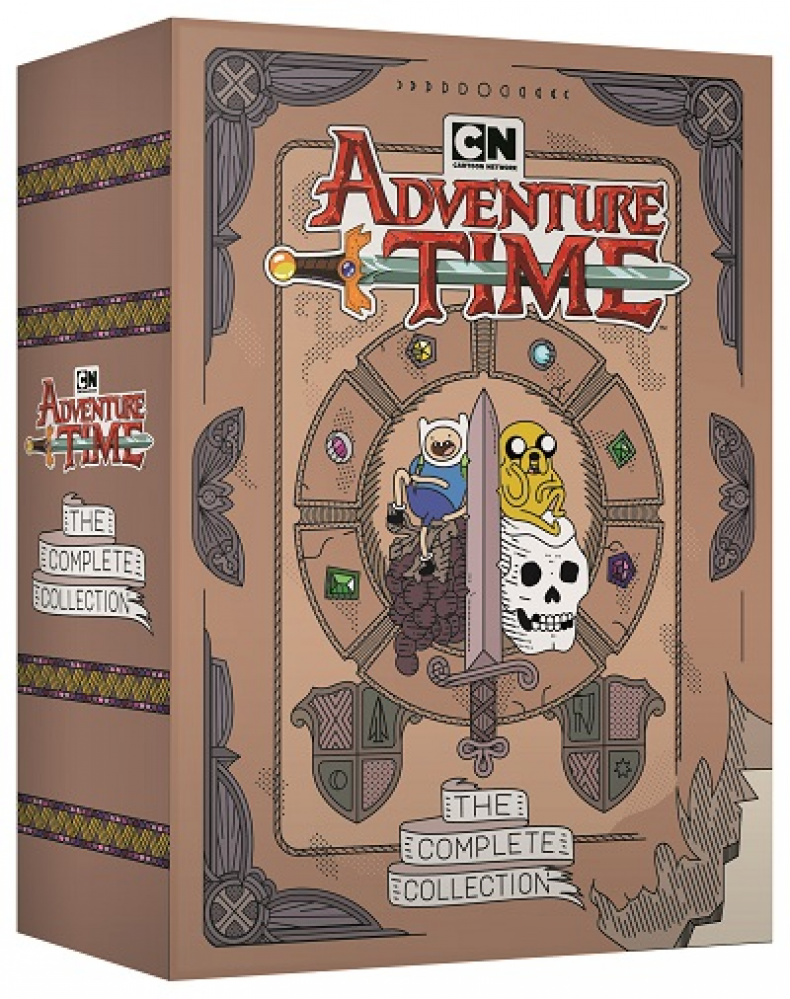 Watch above for an exclusive look at a featurette included in The Complete Collection, a video delving into Adventure Time 's gift for wordplay, with series writers, artists and voice actors sharing some of their favorite Finn and Jake-isms. "Oh butt-traps," "I got a weird feeling in my fatbasket," "get the math out of here" and more all get victory lap. Just try and forget LSP's, "Unh, my orange juice is coming out."
Other special features in The Complete Collection include animatics, the "Come Along With Me" music video, the Adventure Time Comic Con concert and a retrospective documentary featuring executive producer Adam Muto, series writers like Steven Universe creator Rebecca Sugar and voice actors, including Jeremy Shada (Finn) and Olivia Olson (Marceline).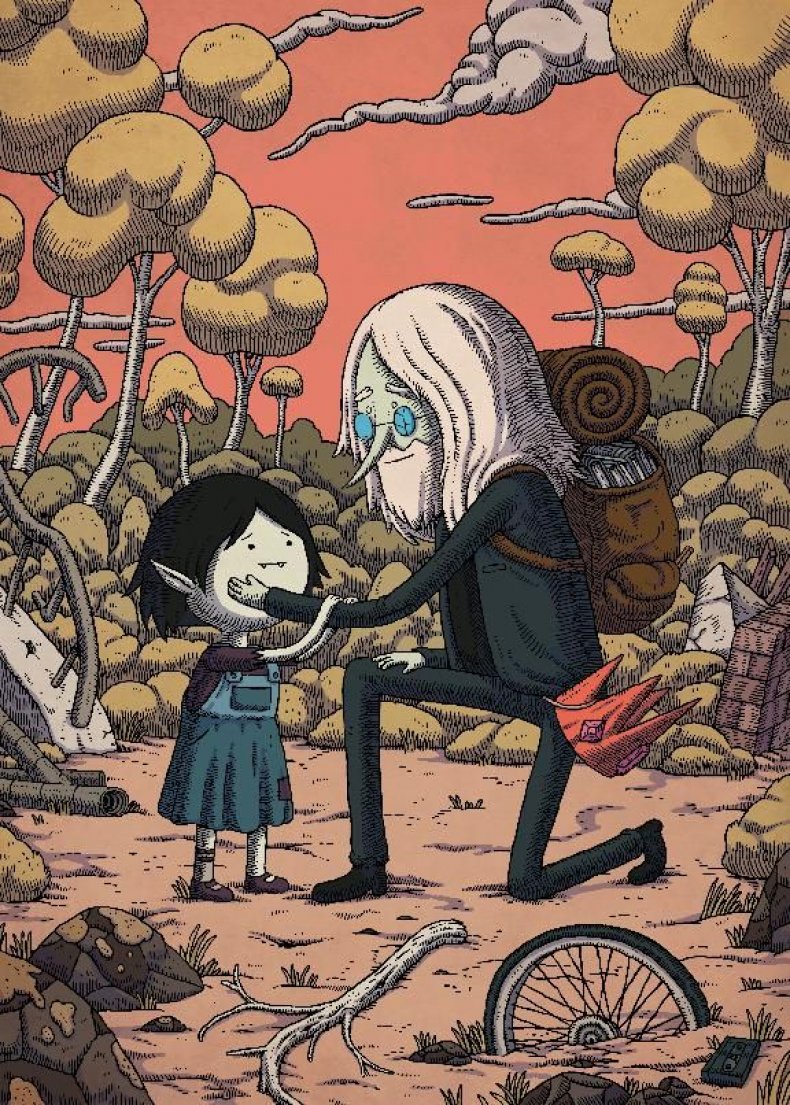 The real draw is the episodes themselves. Adventure Time concluded last September with the four-part "Come Along With Me," which opens far in the future to tell the story of the Great Gum War, pitting Princess Bubblegum against her Uncle Gumbald for control of Ooo. But soon the stakes skyrocket, as everyone, from both Candy Kingdoms, unite against the chaos god GOLB, first seen in Season 5 episode "Puhoy," when Finn dies in the PIllow World and his wrinkled soul hurtles back across GOLB's void. As has been true throughout the series, "Come Along With Me" is simultaneously heroic in scope, strange and moving, bringing Adventure Time to a close with "Time Adventure," a song written for the finale by Sugar.
But Adventure Time: The Complete Collection is more than an opportunity to revisit the finale. There's also the dystopian science fiction "Islands" miniseries, which visits many possible futures for humankind. Or the Homeric "Lemonhope," which turns one of Adventure Time's silliest characters into a legend for the ages. There's cosmic adventures like "Escape from the Citadel" and time travel brainbenders like "Is That You?" Over ten seasons, Adventure Time captured more pure imagination than any other show on TV.
Adventure Time: The Complete Collection is out April 30. Its release will be accompanied by a Soundtrack Box Set, featuring more than 230 songs from the series, out on May 1.