'Adventure Time: The Final Seasons' DVD Includes 'Islands' Episodes and Emotional Ending 'Come Along With Me'
On Monday, Adventure Time came to an end as finale episode "Come Along With Me," capped the show's tenth and final season. Now, just a day later, the ending can be rewatched thanks to the release of Adventure Time: The Final Seasons on DVD.
The DVD release (as with the seventh season, no Blu-ray release has been announced) of Seasons 8, 9 and 10 finally offers an alternative to the frustratingly sporadic release schedule Adventure Time suffered in its later seasons. For example, Season 10 ran on Cartoon Network in 4-episode chunks, spaced months apart. With its snackable cartoon episodes, Adventure Time is a blast to binge, particularly the run-up to "Come Along With Me."
The final seasons DVD includes a handful of special features, including animatics, a character gallery, song demos and a behind-the-scenes featurette. While not unwelcome, the special features on The Final Seasons DVD are a bit barebones, particularly for the end of a series. The featurette, an "Adventure Time Yearbook," is the only real celebration of Adventure Time 's eight-year run, with showrunner Adam Muto and notable contributors like Rebecca Sugar and Ian Jones-Quartey reminiscing on the Adventure Time legacy (sadly, creator Pendleton Ward is nowhere to be seen).
But really, it's all about the episodes. The Final Seasons DVD includes a grand total of 53 episodes of Adventure Time. This includes both 8-part miniseries arcs, " Islands " and "Elements," with the former ranking among the best continuity-heavy episodes ("Elements" doesn't fare as well and is the worst of the several Adventure Time miniseries). Aside from the miniseries, the final seasons of Adventure Time include a number of fantastic episodes, including the Susan Strong two-parter "Preboot" and "Reboot"; the terrifying return of the Lich in "Whispers"; the reveal of the truth behind Jake's stretchy powers in "Jake the Starchild"; and "High Strangeness," which pits Tree Trunks against a UFO. Also included, of course, is the Adventure Time series finale, which is as heartbreaking, adventurous and inventive a conclusion as the show deserves.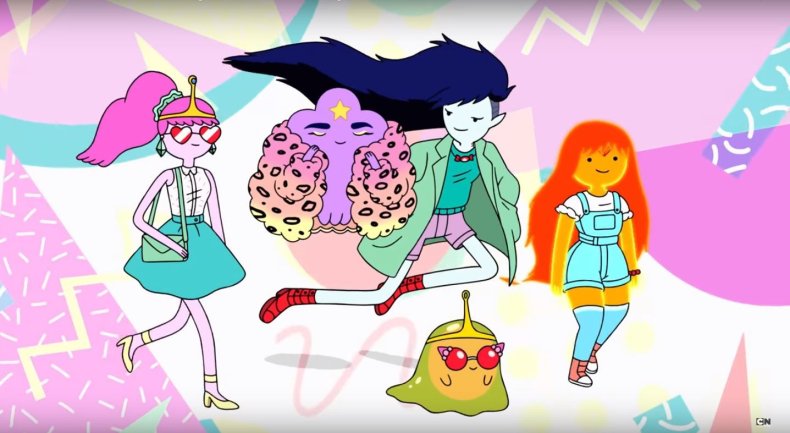 Adventure Time: The Final Seasons DVD is a lot of great material at a reasonable price, but it's a little disappointing the end of the series isn't treated with a little more fanfare. Instead of a lavish celebration of everything Adventure Time meant to so many fans, The Final Seasons feels like an afterthought, with special features that just aren't that special. But if you're looking for a convenient way to watch the conclusion to one of the best animated shows of all time, The Final Seasons will do the trick.
Adventure Time: The Final Seasons DVD is out now. The finale soundtrack is also available, for digital download or streaming.