'Adventure Time' Finale Confirms Marceline and Princess Bubblegum's Relationship After 10 Seasons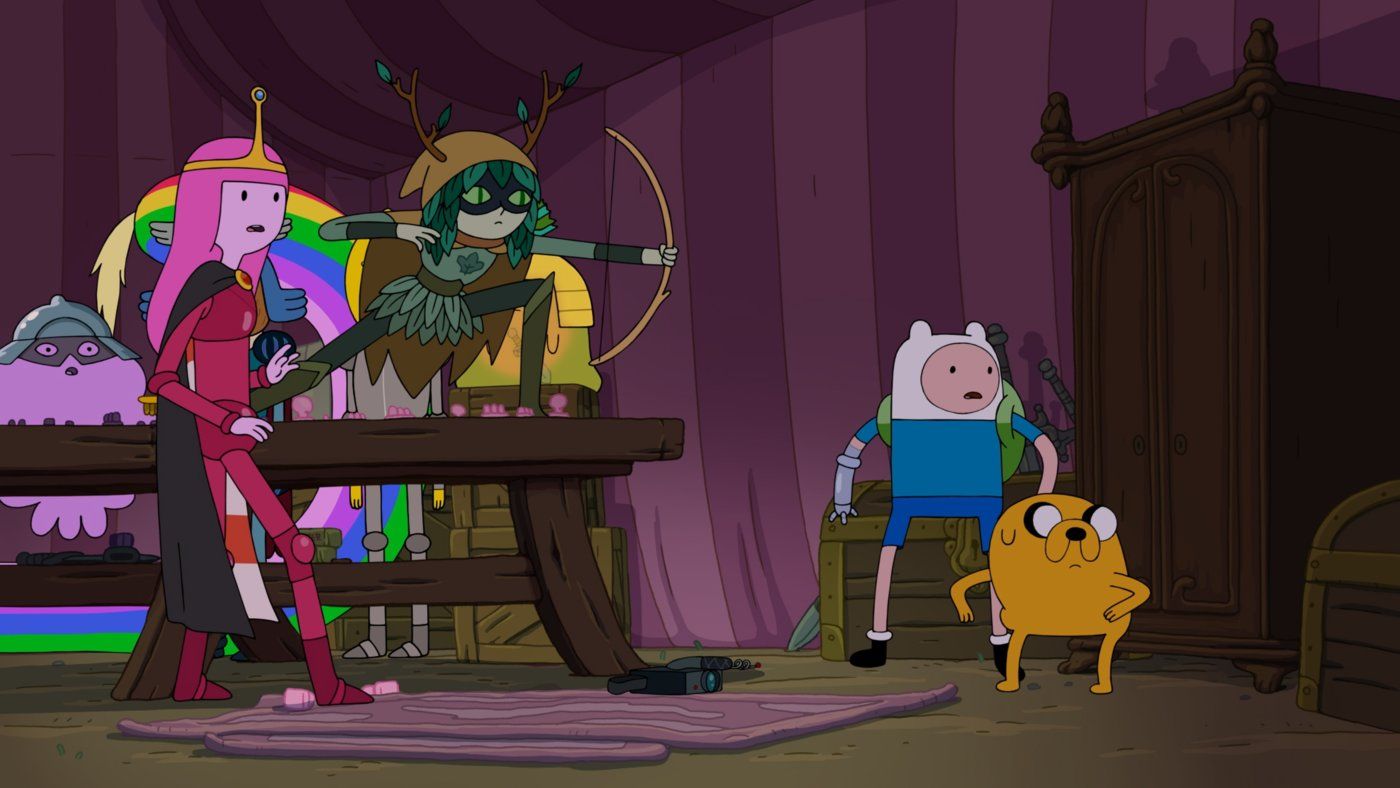 After eight years and ten seasons, Adventure Time confirmed a long-anticipated relationship between two main characters: Princess Bubblegum and Marceline.
Adventure Time began as a 7-minute short by creator Pendleton Ward and aired its series finale on Monday. The show managed to fit in countless conclusions to wrap up storylines as neatly as possible. The relationship between PB and Marceline, a couple fans have dubbed "Bubbline," was one of these conclusions when the two shared a short, meaningful kiss.
The kiss occurred toward the end of the episode and the two characters appeared together in a montage at the end of the episode.
"There was some conversation about [logistics], but it was really up to [Hanna K. Nyströmthe]. The storyboard artist who got that scene, to decide what her take on it was going to be," showrunner Adam Muto told TVLine on Monday. "It actually wasn't in the outline when it was submitted. It didn't say that they kiss. It just said they 'have a moment.'"
He continued, "When [Nyströmthe] boarded that, there was a little note in the margin that said 'Come on!' with a big exclamation point. That was the only note. I can't argue with that."
Muto gave former storyboard writer and creator of Steven Universe, Rebecca Sugar, most of the credit for building the relationship between Marceline and Bubblegum during her time on the show. "[It's] been an ongoing conversation," he said. "It certainly wasn't in the show's original pitch. It was a relationship that evolved over time." Sugar came back for the finale to pen the song, "Come Along With Me."
Adventure Time's legacy is evident and is often attributed to the "animation golden age" that occurred in the 2010s when it first aired on Cartoon Network when staples such as Dexter's Laboratory, Ed, Edd n Eddy, Samurai Jack and The Powerpuff Girls had been off the air for years.
Adventure Time first aired in April 2010 and kickstarted the careers of many talented animators. "Your favorite brilliant indie cartoonist is probably storyboarding for Adventure Time," Slate writer Heidi McDonald once wrote in 2015.
Sugar, as mentioned before, began as a storyboard artist/writer and now helms her own show, the very popular Steven Universe. Pat McHale, a former storyline writer, storyboard artist, and creative director went on to create the mini-series Over the Garden Wall. Ian Jones-Quartey, a storyboard revisionist, created OK K.O.! Let's Be Heroes; storyline writer Julia Pott created Summer Camp Island; and storyboarder Skyler Page went on to create Clarence.
Adventure Time will continue on as a comic book, Muto told TVGuide on Monday, so there may be more to see of the characters, including Princess Bubblegum and Marceline. "I think it will continue in some form, but I have no idea what that is, he said. "As far as I'm concerned, this version of it has its ending and that's pretty important. I wouldn't want to step on that."