Adventurer Becomes First Person to Swim 1,780 miles Around British Isles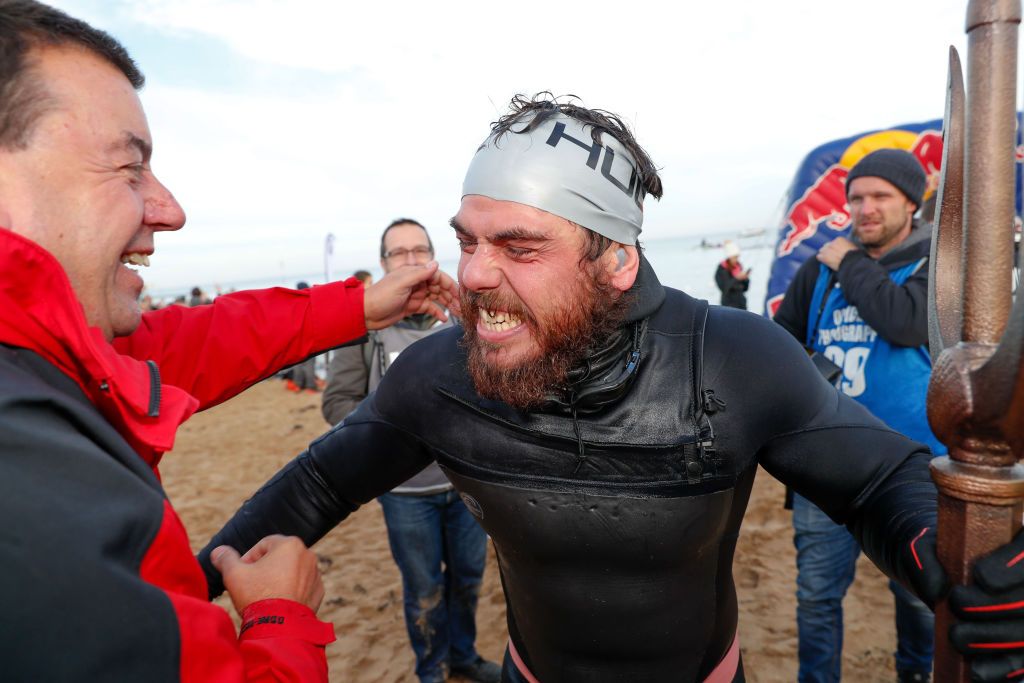 Adventurer Ross Edgley became the first man to swim around the coast of mainland Britain as he completed a 1,780 mile-trip to make a triumphant return to dry land in Margate on Sunday.
The 33-year-old, from Grantham, Lincolnshire, had left the Kent town on June 1, swimming in a clockwise direction. He had not set foot on land once and slept in a support boat.
Edgley, who swam up to 12 hours a day, battled through strong tides, hundreds of jellyfish stings and had to cope with a disintegrating tongue, caused by salt water during his Great British Swim.
For his last mile he was joined by 300 swimmers, and arrived at Margate at 9am local time.
He expended an estimated 500,000 calories during the journey, and ate more than 500 bananas to provide him with a constant source of energy.
Edgley told the BBC after stepping foot on dry land that despite having to learn to walk again after having spent so long in the water, he is "not quite bored of swimming" and looking for his next challenge.
In mid-August, he broke the world record for the longest stage sea swim of 73 days set by Benoit Lecomte, who swam across the Atlantic Ocean in 1998.
This was Edgley's latest record-breaking feat. In April 2016, he completed the world's longest rope climb, equivalent to the height of Mount Everest. That was two months after he completed a marathon while pulling a car.