Some Effects of Adverse Childhood Experiences Can Be Reversed With Positive Ones, Study Suggests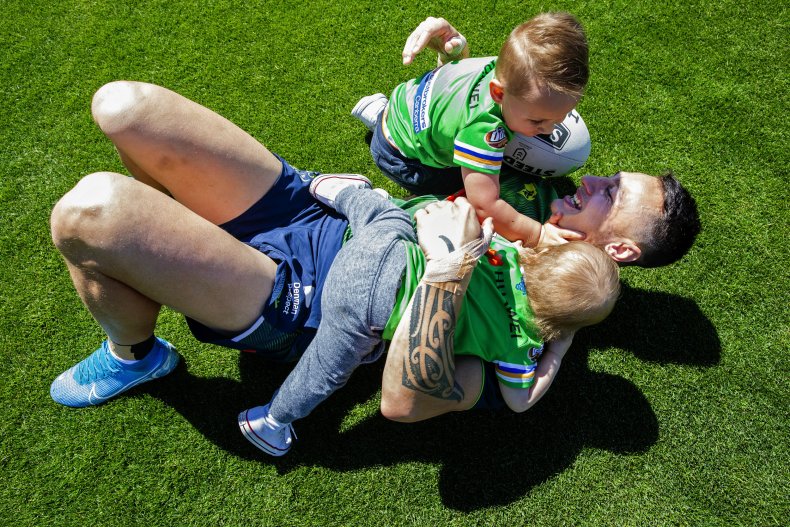 The negative impacts of adverse childhood experiences (ACEs) may be minimized by positive experiences, a new study suggested.
The study, published in the October 2019 edition of the journal Child Abuse & Neglect, was conducted by researchers from Brigham Young University (BYU). It found that the health detriments sometimes faced by children who have lived through ACEs are lessened when that child also has "advantageous childhood experiences," which the researchers termed "counter-ACEs."
An ACE refers to a variety of unfavorable events that a child can live through, such as "parental mental illness, substance use, divorce, incarceration, and domestic violence," according to the United States Department of Health and Human Services. Discrimination or exposure to violence one's community could also be considered ACEs, according to Dr. Patricia Logan-Greene, a professor at the University at Buffalo School of Social Work.
Counter-ACEs, on the other hand, refer to experiences that would lead to what one might refer to as a "healthy childhood." The BYU study defined these as having good relationships with neighbors and friends; enjoying time in school; regular recreation; attention from a caregiver a child is comfortable with; and having "a predictable home routine like regular meals and bedtimes."
In a summary about the study, a writer for BYU noted that prior research has demonstrated that ACEs can have profoundly detrimental effects on a person's health through the rest of their life. In fact, the study from Brigham Young preceded a larger study released Tuesday from the Centers for Disease Control and Prevention that linked ACEs to a higher likelihood of dying from five of the 10 leading causes of death in America, as well as host of other health complications.
The CDC study found that those reporting having lived through four or more ACEs were--compared to those who had lived through none--twice as likely to be overweight or obese; 24 percent more likely to regularly consume unhealthy amounts of alcohol; and 44 percent more likely to suffer from depression.
The sample population for the BYU counter-ACE study consisted of 246 adults between the ages of 19 and 57. Most members of the group had lived through several ACEs: 64 percent had lived through at least one, and 19 percent had survived four or more.
The research into these subjects found that even if they survived four or more ACEs, their health was on par as those who had experienced none—so long as they had also experienced counter-ACEs. A number of factors were measured to determine the participants' health, including their body mass index (BMI), smoking and drinking habits, and "executive functioning abilities."
The findings suggested that a lack of counter-ACEs negatively impacted a person's health down the line, the number of ACEs a participant lived through notwithstanding.
While much of the attention around ACEs has led to questions of how they can be prevented, this study highlights the fact that there may be a need to promote counter-ACEs, the researchers said.
"As bad as ACEs may be, the absence of these positive childhood experiences and relationships may actually be more detrimental to lifelong health so we need more focus on increasing the positive," the study's lead author, Ali Crandall, said.