Advertising Bans on Gender Stereotypes In U.K. May Have Set A 'Concerning' Precedent, Some Advertisers Say
The banning of two commercials on Wednesday in the U.K. that promoted "harmful" gender stereotypes sets a "concerning" precedent, according to some advertisers.
The Advertising Standards Authority (ASA) barred two different commercials — one promoting Volkswagen cars, the other promoting Philadelphia cream cheese — after viewers complained. On the grounds of "harm and offense" when it comes to gender portrayal, the organization has banned the companies from using the ads again in the U.K.
It was the first time the ASA rules — which came into force earlier this year — have been used. The new rule states that, "advertisements must not include gender stereotypes that are likely to cause harm, or serious or widespread offense."
The Volkswagen commercial shows a number of men taking part in adventurous activities before cutting to a mother sitting on a park bench next to a stroller. The ASA found it showed a woman "engaged in a stereotypical care-giving role."
The ad for Mondelez U.K.'s Philadelphia soft cream cheese showed two scatterbrained men caring for newborn babies, and they accidentally leave them on the restaurant conveyor belt. "Let's not tell mom," says one, after rescuing his child. Over 125 viewers complained.
ISBA, which represents the U.K.'s biggest advertisers said the authority had over done it, which could discourage companies from tackling gender-based issues in their ads.
In a statement posted on the ISBA's website on Wednesday, the company's director-general Phil Smith said the bans are "concerning" in term of the precedent they set.
"In our view, the two decisions go beyond the intent of the new rule and guidance and will likely create confusion for advertisers and the broader co-regulatory system as they seek to address the harmful gender stereotypes and outdated portrayals this rule was designed to tackle," Smith said.
Clearcast — a private company which vets ads to make sure they adhere to ASA requirements before they appear on UK commercial channels — had passed both, and said it was "disappointing" that the ASA had disagreed with its judgment. In a statement on Wednesday, Clearcast warned that in future creative agencies and advertisers "will have to think much more carefully about narratives and casting when making ads to be shown in the U.K. market."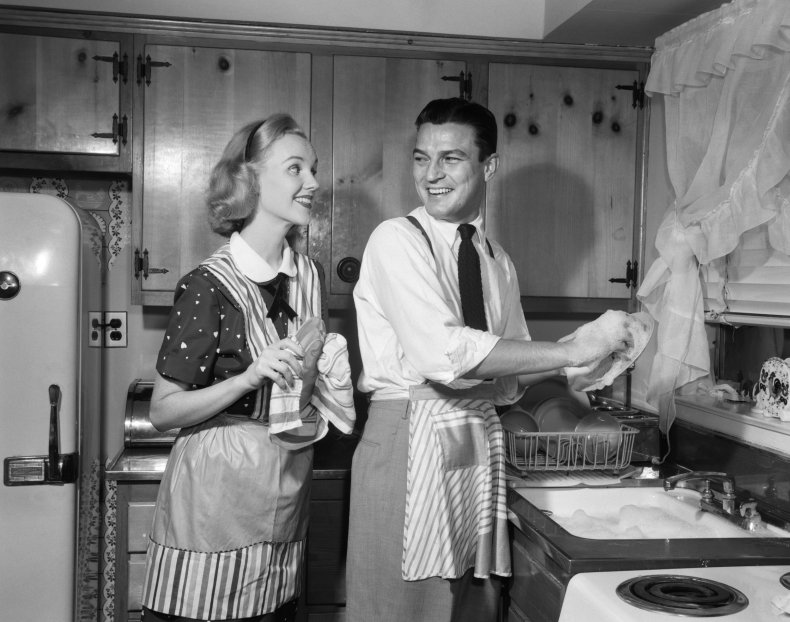 Chris Mundy, managing director of Clearcast, told the Financial Times: "Some cases are very clear, such as [an ad] suggesting boys can't be nurses."
"But the interpretation of these rules is that more subtle messages, distinct from clear harmful stereotypes, can change the overall balance of an ad," he continued.
Despite this backlash, Ella Smillie, head of policy and campaigns at the Fawcett Society, said the organization welcomes the ASA's bans.
"It's about time advertisers woke up and stopped reinforcing lazy, outmoded gender stereotypes," Smillie said according to The Independent on Thursday.
She added that children are known to internalize such stereotypes "in a way that that limits their aspirations and potential in life."